We Launched Employee Resource Groups at 60 (and why you should too)
The RaiseMe team recently launched Employee Resource Groups. We're sharing with our community why we launched these groups and why we think other small companies should too.
Early on in RaiseMe's Diversity, Equity, and Inclusion (DEI) journey, we were advised to hold off on launching Employee Resource Groups (ERGs) until our company had grown to ensure there was a sizable enough team to engage and maintain "stickiness." This made sense at the time, and frankly we were swamped with approximately 1 million other ideas. However, as our DEI strategy matured, we found that the decision to launch ERGs was driven more by our internal data than any headcount benchmark.
Even prior to kicking off our DEI strategy, we were intentional about approaching our team culture with a diverse, inclusive, and equitable lens. Our quarterly Culture Amp engagement data and countless one-on-one conversations pointed to a desire to hold space and community with those of shared affinity. We listened, we asked questions, and at 60 team members, we decided to formalize the employee-led process to launch ERGs. Check out why we did and why you should too.
The No-Brainer Case for ERGs:
Drive Employee Engagement and Retention
Companies are obsessed with unlocking the secrets to employee retention. Studies from organizations like the Kapor Center and Change Catalyst lay out the business case for diversity and inclusion programs and show that people stay with companies where they feel a sense of belonging and are being treated fairly. As an arm of the company, ERGs encourage employees to tap into their identity and share themselves at work. As employees build and strengthen relationships with people of similar affinity across departments, they build camaraderie and loyalty to the company that provided that space for the community.
Align with Company's DEI Strategy
ERGs can drive engagement and alignment with a company's diversity, equity, and inclusion aspirations and commitments. Leading DEI efforts, especially at a small company where there's no dedicated role assigned to this work, is no small feat. It takes a lot of patience, coordination, consensus building, and dependence on each individual to approach their work with an inclusive lens. A company will struggle to fulfill its DEI commitments if the work happens in a silo amongst one or two people. We're finding that our ERGs are helping scale our DEI committee's reach, allowing for more team member engagement with our inclusive team efforts.
Voice
At their core, ERGs provide space for groups of employees to be seen and heard. With a collective voice, ERGs can influence company culture initiatives, recruiting pipelines, and business and diversity strategies.
Leadership Opportunity
Taking on a leadership position in an ERG not only provides the opportunity to build a closer working relationship with a member of the executive team, but gives the ERG leader the opportunity to become more visible across the entire organization. ERG leaders commandeer the vision and goal development process for the ERG, facilitate discussions, lead out programming, and have countless opportunities to build community and take the keys on meaningful projects. Companies looking for ways to develop their high potential employees should highly consider launching ERGs.
RaiseMe currently has two active ERGs. In a short time, Mosaic, our People of Color ERG, and RaiseMeditators, our Yoga and Meditation ERG, have both built supportive communities for their members that have been especially invaluable during the stressful COVID-19 situation. Soon we'll share a few ways our ERGs are supporting team members while we're sheltering in place.
We are so glad we launched ERGs when we did and we look forward to supporting more groups as they emerge over time. So, if your organization hasn't launched ERGs yet, what are you waiting for?
Want to learn more about working at RaiseMe? Check out our jobs page.
You may also like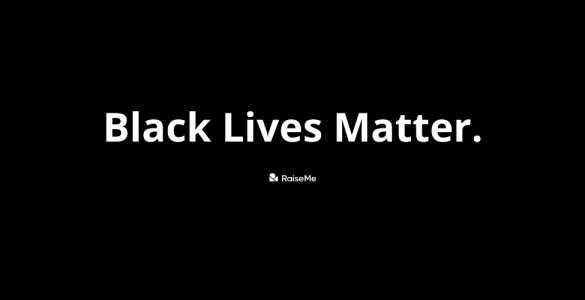 Racism, police brutality, and violence have no place in our society. Read more about our commitment to eradicating racial...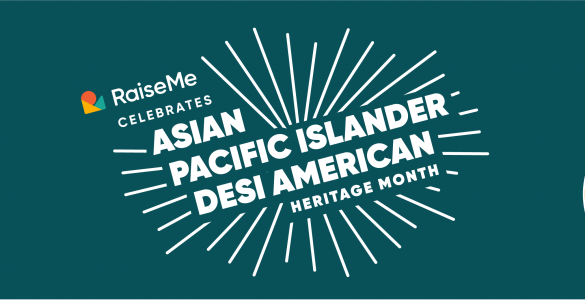 Get inspired by these artists for Asian Pacific Islander Desi American History Month!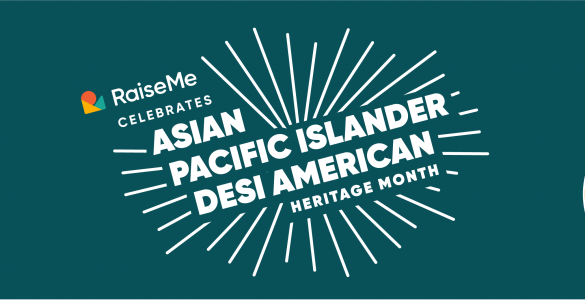 To celebrate Asian Pacific Islander Desi...