Get Inspired: Celebrating Artists for Asian Pacific Islander Desi American History Month
Get inspired by these artists for Asian Pacific Islander Desi American History Month!
Learn about amazing Asian American artists and earn micro-scholarships for getting creative!
We know it's been a challenging couple of months due to the effects COVID-19. That's why it's more important than ever to make sure you're focusing on staying motivated and healthy. One way we recommend practicing self-care is to tap into your creative outlets to help de-stress.
Art and Media Scholarships
As you're creating, don't forget to upload those art and media pieces to your portfolio to earn micro-scholarships.
In need of some inspiration?
In honor of Asian Pacific Islander Desi American History Month, we're sharing some Asian American artists below who inspire us to keep creating.
Michelle Zauner (Japanese Breakfast)
Korean-American musician, artist, director, Michelle is best known for her band, Japanese Breakfast. Michelle uses her tongue-in-cheek sense of humor to respond to stereotypes projected onto Asian Americans—especially women, as seen in her music videos and even in her band name; combining something that sounds very American with something foreign. She published an essay in the New Yorker, "Crying in H Mart," about growing up Korean-American, losing her mother, finding her identity as mixed-race person, and becoming inspired by her ancestry and Korean cooking as a way to heal and acknowledge her roots after a great loss.
Sonia Seelinger (of Sonia Barcelona)
Raised in Las Vegas, Filipino Indian American musician and photographer is known for bringing the Vegas community together by running events like Farside Wonderfest and her monthly portrait photography event, Photos 4 The People. She recently released the album, Bitter Melon; the name being a nod to her Filipino and Indian American heritage. Her recent music video for song, Violent Water, is also taking home awards at film festivals across the country.
Ryka Aoki
Japanese American author, Ryka Aoki, is known for her poetry collection, Seasonal Velocities, and her novel, He Mele a Hilo. Seasonal Velocities was a finalist for the award for transgender nonfiction in the 25th Lambda Literary Awards in 2013. She has also been honored by the California State Senate for her "extraordinary commitment to free speech and artistic expression, as well as the visibility and well-being of Transgender people."
Ocean Vuong
Vietnamese American poet, Ocean Vuong, is an essayist, novelist, and is an assistant professor in the MFA Program for Writers at the University of Massachusetts at Amherst. He is a recipient of the 2014 Ruth Lilly/Sargent Rosenberg fellowship from the Poetry Foundation, a 2016 Whiting Award, and the 2017 T.S. Eliot Prize for his poetry. His debut novel, On Earth We're Briefly Gorgeous, was published in 2019.
Jhumpa Lahiri
The Pulitzer Prize–winning author of the short story collection Interpreter of Maladies, as well as the collection Unaccustomed Earth and two novels. She uses her own experience as an immigrant to address the anxieties and struggles of Indian-American immigrants and the large cultural gaps felt in a country very different from their homeland.
Thao Nguyen (Thao and the Get Down Stay Down)
With a 15-year track record of album releases behind her, folk/pop/indie artist Thao Nguyen recently released a new album, Temple, that underscores her newfound self-love for her Vietnamese heritage and a nod to her mother's experience as a refugee from the Vietnam War. Thao is especially inspiring in how she finds ways to support others; she has a history of working with various women and children advocacy groups in addition to helping tutor high school students, and more.
You may also like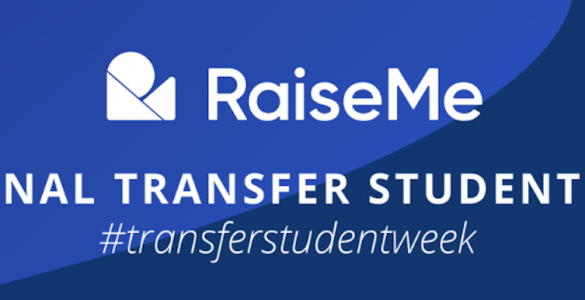 Join RaiseMe in celebrating National Transfer Student Week October 19th-23rd. This is a week to celebrate our students, connect them with resources, and to...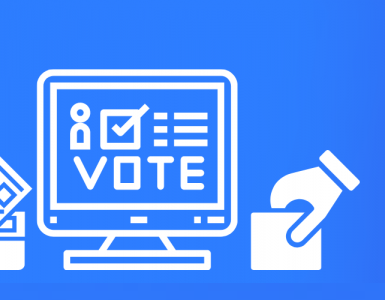 This fall, more than 80 colleges and universities on RaiseMe are offering micro-scholarships to community college and high school students for civic engagement...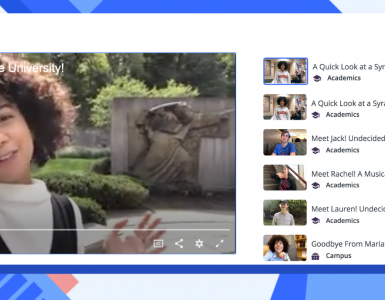 Now on RaiseMe, you can watch videos created by real students to get a true sense of college life and find out what schools are right for you.