Safety, Target or Reach? Build Your Balanced College List on RaiseMe
With the end of the school year fast approaching, this year's summer plans might look slightly different from past years'. However, revised rules due to a shelter-in-place order this summer doesn't mean that you have to stop your college search process. Using tools like RaiseMe, you can still discover and research new colleges, earn micro-scholarships for attending virtual college tours, and take actions that will help you build your application towards attending the school of your choice once you graduate high school.
Introducing "My List" on RaiseMe
At RaiseMe, our mission has always been to empower students to discover and realize their college ambitions, and we've worked hard to build recommendation tools to help you learn more about colleges that might be a good fit, net tuition calculators to help break down how your micro-scholarships might factor into the cost of college, and other resources to help make the process of preparing for, applying to, and paying for college more transparent and empowering.
Building a college list is a crucial part of the college application process — and we've spent the past year speaking to educators and students like you to learn more about what's most important and helpful to you when building your lists.
When we checked in with students about what they cared about when browsing college options, 96% of the students we surveyed said that they thought about their chances of being accepted some or all of the time when browsing college options. Now, we've built our all-new 'My List' feature for students to do just that.
"My List" is designed to help you manage your college search in a clear format, get recommendations for building a balanced list of Safety, Target, and Reach schools, and ultimately, make more informed decisions about where to apply based on your likelihood to be accepted — along with additional considerations like financial fit, a college's location, your academic interests, and more.
Using My List, students can indicate the schools they plan to apply to in order to add them to their college lists and determine whether a college is a Safety, Target, or Reach school. A balanced college list typically has 7-12 schools, comprising 2-4 Safety, 3-5 Target, and 2-3 Reach colleges.
What Are Target, Reach, and Safety Schools?
If you've met with your school counselor before to discuss researching college options, or spoken to a teacher or other college admissions counselor about applying to college, chances are that you've heard the terms, "safety", "target" and "reach" when it comes to college admissions. When making your list of colleges you plan to apply to, it's important to include a mix of Safety, Target and Reach colleges.
On RaiseMe's "My List" feature, for each college you've indicated plans to apply to, you'll see whether that school is a Safety, Target, or Reach school for you based on RaiseMe's assessment of a number of factors, including how selective a college is, your academic performance, extracurriculars, micro-scholarships earned, and the share of students admitted who may be the first in their family to attend college. Below, we've provided a guide explaining what each designation means.
Safety

We think you have a strong chance of getting into these colleges.

Target

We think you have a fair chance of getting into these colleges.

Reach

We think these colleges might be tough to get into, but you
should still give it your best shot.
Use RaiseMe to compare and contrast, and sort colleges in their list by factors such as distance, micro-scholarship earnings, rankings, tuition cost, acceptance rates, average net price, and graduation rates in considering how to build your college list.
Building a Balanced College List using "My List"
A balanced list typically has 7-12 schools, comprising 2-4 Safety, 3-5 Target, and 2-3 Reach colleges. Building a balanced list helps ensure that students have a backup plan for schools they're likely to be admitted to, but also will take a chance on a few dream schools. Ultimately, we want to make sure that students are applying to a healthy balance of colleges that are the right fit academically, financially, and culturally in order to increase their likelihood of finding the right college that they'll thrive at.
In order to build your own balanced college list on RaiseMe, you should:
Be a high school junior in their spring semester or term, or a senior applying to college in the fall
Have at least ten course credits on RaiseMe (not earning for your high school achievements yet? Log into your RaiseMe portfolio here.)
Make sure that you're following at least six colleges
Indicate whether you plan to apply to the colleges you're following to understand your likelihood of being admitted.
Using information about your likelihood to be accepted into colleges on your list, along with some additional details about a college, as seen below, you're now in a great position to further explore how a college might fit your interests and unique situation prior to applying:
location
average net tuition cost
micro-scholarships earned
acceptance rates
national rankings
graduation rates
Not a second semester junior yet? Keep researching, following and adding colleges to your list on RaiseMe, while maintaining an up-to-date portfolio with all of your latest grades, extracurricular activities, community service, honors and awards, and more. In the process, you'll learn about how best to maximize your micro-scholarship earnings to colleges you're interested in on RaiseMe, while improving your chances of admission with the additional achievements and academic milestones that you hit over time.
Happy earning!
You may also like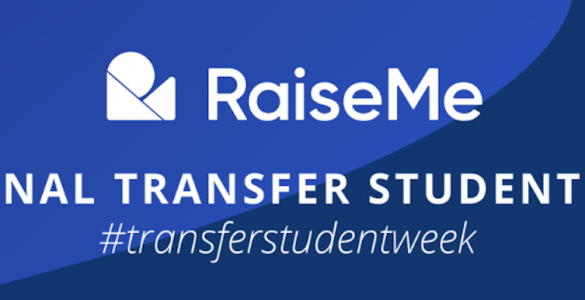 Join RaiseMe in celebrating National Transfer Student Week October 19th-23rd. This is a week to celebrate our students, connect them with resources, and to...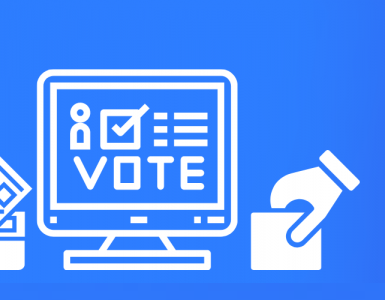 This fall, more than 80 colleges and universities on RaiseMe are offering micro-scholarships to community college and high school students for civic engagement...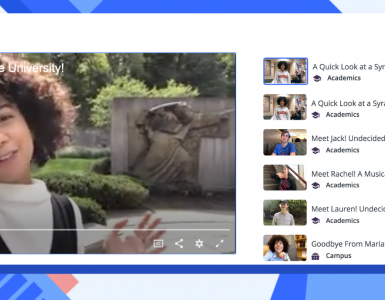 Now on RaiseMe, you can watch videos created by real students to get a true sense of college life and find out what schools are right for you.