Student Voices: A Conversation with Brooks for Asian Pacific Islander Desi American Heritage Month
To celebrate Asian Pacific Islander Desi American Heritage Month, we spoke with Brooks, a Chinese American high school senior from Texas.
May is Asian Pacific Islander Desi American Heritage Month (APIDAHM). With the cultural month comes the opportunity to celebrate the achievements and reflect on the challenges facing Asian Americans. To do so, we spoke with Brooks, a Chinese American high school senior from Texas. Brooks shared his own story and reflections on his Chinese American identity as part of our celebration of APIDAHM. Read on to see what he had to say.
Meet Brooks
My name is Brooks. I am currently a high school senior in Houston. My favorite subjects are math and economics. I'm planning to attend the University of Texas, Austin, and am going to major in Business.
For fun, I like to create YouTube videos and online video content for other people to watch. I do my best to create funny skits, or, like, funny, like relatable content that students, or people who share the same interests as me can relate to.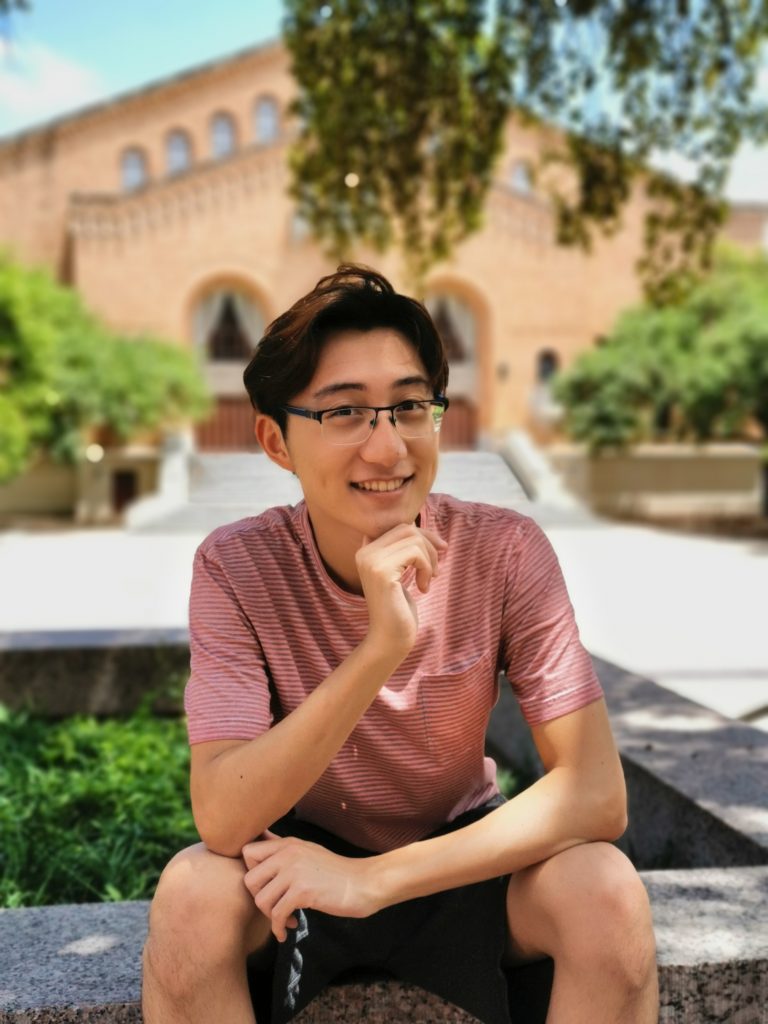 Image source: Brooks Lin
How do you celebrate Asian Pacific Islander Desi American Heritage Month?
I think it's nice to have a month dedicated for Asian Americans and Pacific Islander Americans, but I celebrate my own culture all the time! I don't do anything specific during this month, but over the course of each year, I participate in many Chinese holidays and events. For example, I love Lunar New Year because the family gets together to have a feast and a great time, and the children also get red envelopes filled with new year money! Red lanterns line the streets, and firecrackers are lit to celebrate the new year. These celebrations also have dancing, like lion or dragon dancing.
I learned most of my background and [traditions] from my family. I'm also in classes at school where they talk more about Chinese tradition and culture events.
Chinese Culture at School
This [cultural month] has been relatively new for me because I learned about it last year. I don't think a lot of my friends or teachers and other people at school know about this month. I would hear about it on the internet or on the news, like this is the Asian Pacific American Heritage Month, but there's not a lot of celebrating.
I do wish for more Asian representation at school. We have the national Chinese Honor Society, a Korean Culture Club, and also a Japanese club of some sort.
I was a President last year in our Chinese Honor Society, and the event coordinator two years before. We try to promote more Chinese culture and tradition, and I try to educate more people about Chinese culture and tradition. We have a few events, like Dragon Boat racing. There's also the activities we do with the Lunar New Year, where we make small paper lanterns and decorate the hallways.
I do plan on joining some groups like [the Chinese Honors Society] in college.
How do you think your school should celebrate Asian American History?
Schools can celebrate Asian American History by learning about the different cultures and traditions of the various ethnicities in Asia. Asia is a big place, and it is nice to experience the many cultures, not just of East Asia, but also South East Asia and the Pacific Islands. Right now, our school has a multicultural show event where the cultures of countries around the world are highlighted.
How do you think society should celebrate Asian American History?
Society can celebrate Asian American History by visiting museums dedicated to it, participating in Asian cultural events, and learning more about Asia and it's rich traditions. The lack of representation of Asian Americans is a big problem, and having more people aware and become more knowledgeable about the differences of the ethnicities of Asia can help solve this issue.
The importance of Asian American Pacific Islander Heritage Month
It's important to recognize the achievement of the Asian Americans before us. The month of May was chosen to commemorate the completion of the transcontinental railroad on May 10, 1869 (many of the workers were Chinese immigrants) and the immigration of the first Japanese person in the US on May 7, 1843. The contribution and influence of Asian Americans and Pacific Islander Americans on the history, culture, and achievements of the United States is very significant, and we must recognize and celebrate the roles we played in shaping history.
It's also good to have a month like this because there has been a lack of representation in the media for Asian Americans, in general. I feel like a lot of stereotypes are formed due to this of this lack of representation, since not a lot of people know about the Asian population.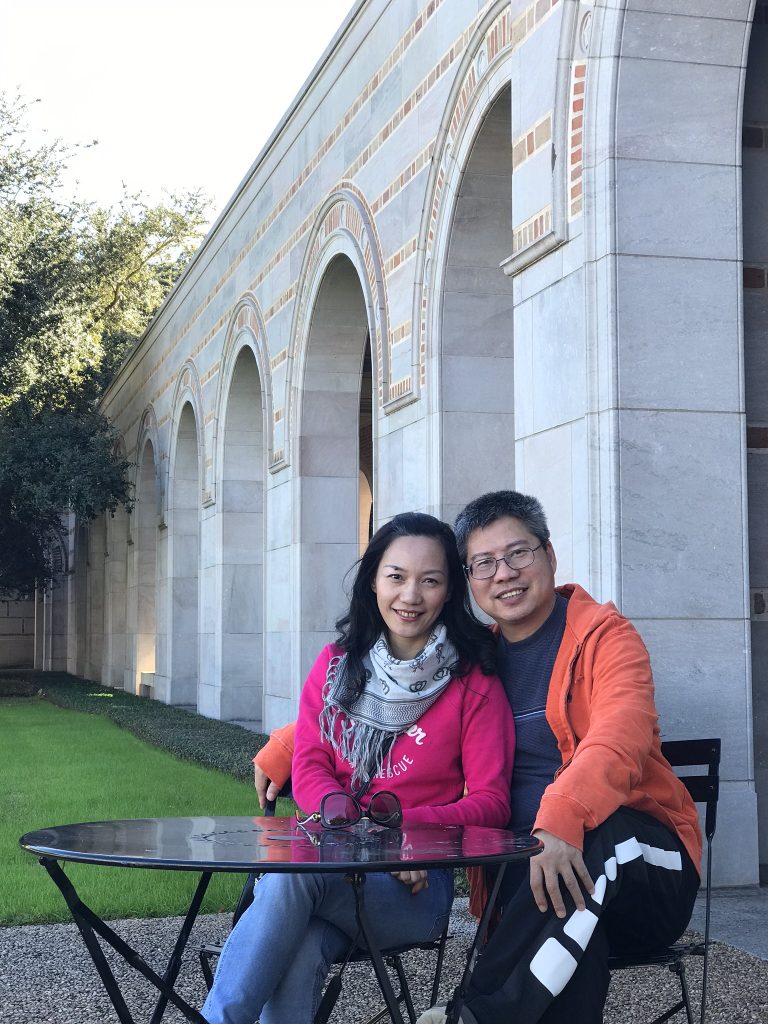 Image source: Brooks Lin
Who are Asian American leaders that inspire you? Why?
Content creator Ryan Higa is a pretty big YouTuber, and he is one of the first creators on YouTube and an inspiration for me. Actress Awkwafina has been in the acting space winning many awards and a leader in activism for more female directors and against stereotyping of Asians in the media. Entrepreneur and former Presidential candidate Andrew Yang has also been an inspiration for his solution driven mindset and his focus of uniting the American people. But first and foremost, I admire my parents the most. They were one of the many Asian immigrants to North America, and I admire their hard work, sacrifice, and dedication to learn the customs here and figure their way in a whole new world that they've never experienced before.
Why are you proud to be Asian American?
I am proud of my culture and my background, and I am proud of all the achievements made by Asians in America. I love the many cultures and traditions of the countries and ethnicities in Asia, and I want to help share these events with people who haven't experienced it before!
How do you identify with being Asian American?
I'm not trying to sound pretentious, but I believe Asian American is a pretty broad term that encompasses many ethnicities. Asia is a big place, and it is hard to fit all these cultures and cultural differences under one umbrella term. Even within a single nationality, there are significant differences between regional dialect, religion, class background, educational level, and political perspective as well as distinctions based on generation, gender, and lifestyle orientation. I identify as Chinese American with my ethnic background and experiences in the US, but it's hard for me to relate to other Asian Americans due to all these differences.
Have you faced challenges as an Asian American student? What are they? Why?
I recognize that I may be privileged compared to other Asian American students in terms of class and income, so I personally have not had many external challenges until recently. I probably had some challenges when applying to college, but I hope they saw me for my achievements and not my race.
How have you confronted challenges?
I have tried to help other Asian Americans by spreading awareness and using my platform to help with Asian representation in the media. I believe the lack of knowledge and ignorance towards Asian may be due to the lack of representation and also misrepresentation of Asians in the media. I always try to be the bigger person and meet these challenges with sympathy and compassion.
Do you feel that you've had support as a minority student?
I don't think I've received a lot of support as a minority student. I feel like I've had to figure out many of the things myself, but our school has a good system to help everyone in need.
You may also like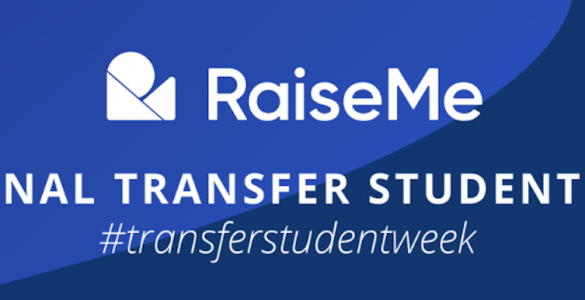 Join RaiseMe in celebrating National Transfer Student Week October 19th-23rd. This is a week to celebrate our students, connect them with resources, and to...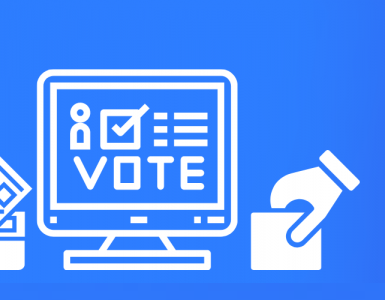 This fall, more than 80 colleges and universities on RaiseMe are offering micro-scholarships to community college and high school students for civic engagement...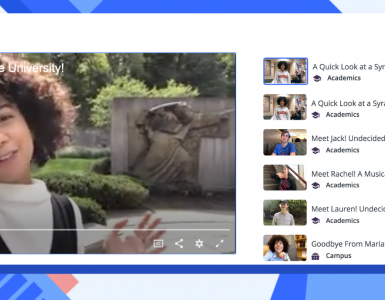 Now on RaiseMe, you can watch videos created by real students to get a true sense of college life and find out what schools are right for you.