5 Steps to Kickstart your Startup's DEI Strategy
We kickstarted RaiseMe's Diversity, Equity, and Inclusion work under the 30 person mark and learned quite a few lessons along the way. We're excited to share some of those learnings with other startups!
At a fast-paced start up, finding the dedicated time to put towards diversity, equity, and inclusion work is tough. The responsibilities don't necessarily fall neatly into anyone's job description and you're likely already wearing multiple hats. The thought of one person single handedly taking on a company's DEI strategy is daunting and intimidating, but doesn't necessarily have to be. At RaiseMe, our DEI strategy and initiatives have been successful due in large part to the shared responsibility amongst those passionate about making sustainable change.
While there's no one tried and true playbook for approaching diversity, equity, and inclusion, here are five things you can do as an early stage start up to proactively kickstart your startup's DEI Strategy.
1. Know Yourself and Find Your Allies
No matter if you are an IC, Manager on the Sales team, or the CEO, you can kickstart this work. As a leader of Diversity, Equity, and Inclusion, having a strong sense of self is critical to leading with authenticity and modeling inclusivity for others.
Move this work forward by getting to know others on your team. You will need widespread support from the leadership team and all levels and departments for a DEI initiative to successfully launch and be sustained over time. Knowing where your teammates come from, what drives them, and what they look for in a diverse, equitable, and inclusive company culture will be critical in identifying your company's strategy and shaping initiatives. You'll also be able to better identify the team members who would be interested in contributing to this work in time. These will be your allies.
2. Gather Your Internal Baseline
While finding your allies, you can gather your baseline. It'd be impossible to set targets and goals if you don't understand where you are currently. If your company does not have access to a surveying tool with a built out Diversity & Inclusion survey, create your own anonymous survey. Encourage your team to fill it out by framing it as gathering your baseline to understand where you are so you can figure out where you want to go.
3. Set Your Vision
Maybe you'd like your team demographics to be representative of your user base or you want your team demographics to mirror High Tech demographics. After gathering your internal data and determining your comparative baseline, you can set the vision that will drive the goals and targets you set.
Like any initiative, DEI needs stickiness. Connect DEI to your company's mission; why does it matter for your team to be more diverse or more equitable or more inclusive? How does that apply to the product you're creating? To your users? If you and your team can articulate common answers to these questions, you'll have an initiative that sticks!
4. Ask Lots of Questions
Lean on your People Team to gather engagement data to identify gaps and areas that could improve with a strong Diversity and Inclusion approach. Find out how people are feeling on each team and if they feel their voices are heard. Check for any differences along the lines of ethnicity, age, gender, and other various identities.
Ask questions internally but also seek advice from outside your organization. Set up coffee chats or calls with companies of all stages. You'll learn what's worked and what hasn't from any sized company.
5. Gather Your Committee
After you've done the foundational work, you can activate your allies. Outline the commitment to joining the DEI Committee and send out a survey to the team asking for volunteers to contribute their time and efforts. Make sure your committee has buy-in from the top and that your CEO and co-founders are involved, and then make sure your committee has representation from all different departments, tenures, and identities.
Be ready to drive the committee towards a commitment, write it down, reference back to it and use it to set goals, and hold your team accountable to those goals QoQ.
---
While this list isn't exhaustive, our team saw great success kicking off our Diversity, Equity, and Inclusion work by ensuring there was buy-in, collectively understanding why this work was important to our mission and knowing where we were driving. We hope this helps break down the steps you can take at your startup too!
Check out our inaugural Diversity, Equity, and Inclusion report here, and learn more about working for RaiseMe at our jobs page!
You may also like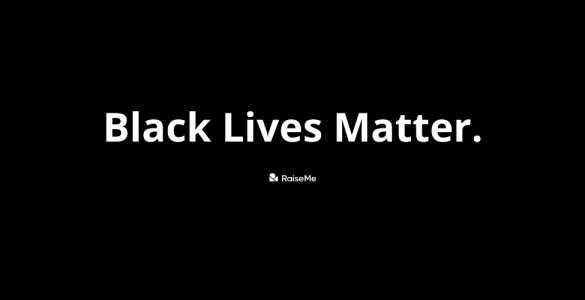 Racism, police brutality, and violence have no place in our society. Read more about our commitment to eradicating racial...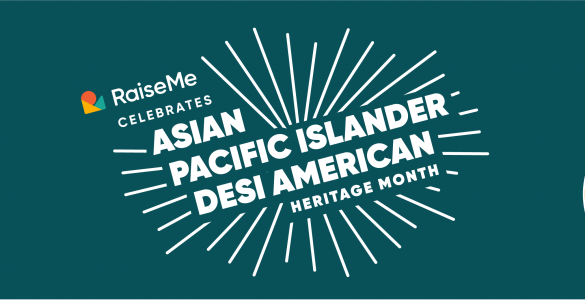 Get inspired by these artists for Asian Pacific Islander Desi American History Month!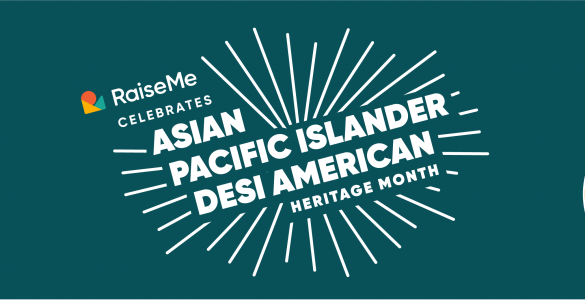 To celebrate Asian Pacific Islander Desi...