Summer Engineering Intern Reflections: Angelo Ramos
Angelo joined RaiseMe in Summer 2019 as the Engineering Intern. He shared his final project and reflections below!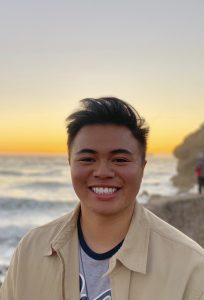 Learnings
This summer, I learned that learning in the workplace is an active process that you have to put constant effort and thought into, not something that just magically happens on its own. Once I realized that, here's what I learned in my 9 week internship at RaiseMe:
I learned that it's alright to be a for-profit, VC-backed technology company in the education space, as long as you put compassionate and thoughtful people in the right places.
I learned that taking initiative is everything, especially at a growing startup.
I learned that taking initiative means nothing without being willing to take feedback/criticism early and often.
I learned that diversity in the workplace takes an active, unrelenting effort to make meaningful change.
I learned how impactful company values can actually be when you have role models on your team that demonstrate those values every single day.
I learned that processes, structure, and organization actually matter. A lot.
I learned that being a good software engineer is much, much more than just writing code.
I learned that software infrastructure is actually important. Who would've thought?
I learned that work-life balance is a real thing.
I learned that growing a startup is hard. Like, really hard.
I learned that chocolate almonds are a great (but addicting) work snack.
I learned that going to work can actually be fun and exciting, as long as you're doing something you're passionate about with people you enjoy being around.
I learned how quickly 9 weeks can go by when you love what you do.
But most importantly, I learned that a company is only as good as the people that push it forward. So let me tell you a little about the people at RaiseMe.
The RaiseMe Team
The amount of experience and knowledge about the education space across this team is incredible. We have former enrollment directors, teachers, TFA corps members, and more. Every time I had a 1:1 conversation with someone at RaiseMe, I learned more about the current landscape of education in 10 minutes than I could have in months of individual research. So what's the catch?
With that much talent and experience working within the same office, there's bound to be constant argument and disagreement, right? At RaiseMe, that couldn't be any further from the reality. Every single member of the team keeps an open mind to different ideas, understands that their perspective is not the only perspective, and genuinely wants to see each other succeed. At our company retreat, the people on my team had decades of experience in teaching and college enrollment. Yet they still listened intently to me (the intern with 0 years of experience in education) and my thoughts, as if I was the seasoned veteran and they were the interns.
And that's why I have faith that RaiseMe will continue to stay mission-aligned and mission-driven. The people here truly understand the problems for which the company is trying to solve. They've either experienced these challenges themselves, or have worked directly with students as they navigate all of the obstacles surrounding college affordability and college readiness. Maybe they've even done both. Either way, they understand deeply what an organization and product that truly aspires to help all students discover and realize their college dreams should look like, and are quick to call out when we're doing something that doesn't align with that vision.
RaiseMe would not have come this far without the people here, and I'm excited to see where this incredible team takes RaiseMe next.
Final Project: Introducing RaiseMe Roadmaps!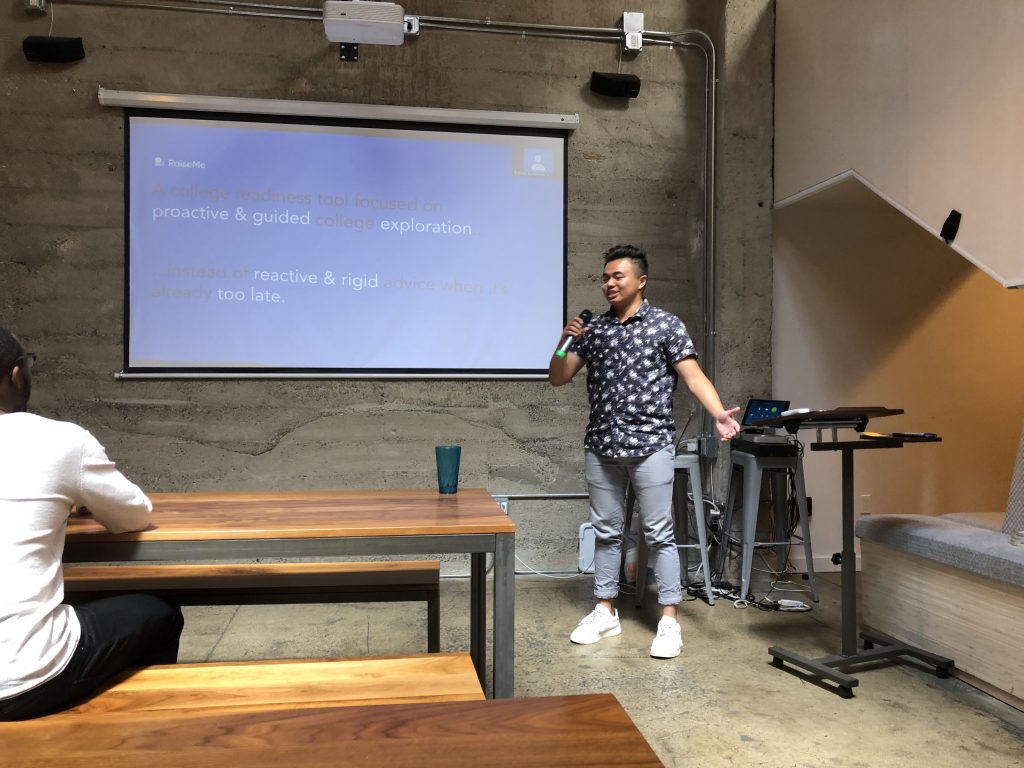 You can view my final presentation here.
I spent the last 3-4 weeks of my internship working on a culminating project. Coming into the project, I knew I wanted to build something that would guide students in their college admissions journey. I wanted to take a need-finding based approach to brainstorming, to ensure that the end result would be something that our student users actually need. After various conversations with co-workers at RaiseMe, educators, and students, there were five key pain points and needs that became apparent:
Students are overwhelmed with information regarding college admissions.
Students don't know where to start and/or what to explore when preparing for college.
Students don't realize that their decisions and performance early in high school can have a significant impact on their eligibility and admissions chances.
Students need to see a viable path for them to get to college, not just hear about one.
Students need guidance that is tailored to their unique background, characteristics, and post-secondary goals.
After brainstorming and iterating on these pain points, the final concept I arrived upon with support from the team was RaiseMe Roadmaps. Here's what RaiseMe Roadmaps would allow students to do:
In RaiseMe Roadmaps, students would be able to build and visualize their 4-year high school plans, including extracurricular activities, class selection/grades, community service opportunities and more. This would allow them to see a real path to college for themselves, and makes the journey to college admissions seem much more doable and realistic.

In the feature, students would be able to see which colleges would be considered a "Safety", "Target", or "Reach" school based on the roadmap that they created. This ensures that students understand how their actions throughout high school impact their eligibility and admissions chances at various colleges.

Students would receive recommendations that are personalized to their specific background and goals. This would give students a strong starting point when they're confused about where to even begin, and allows them to explore early and often in a low-pressure environment.

Moving forward, the main reason I'm so excited about this project is the potential to go in so many different directions. A great next step would be to pre-populate the roadmap with a suggested path for a specific college. Imagine you select RaiseMe University as the college you want to plan for, and your roadmap is already filled with items that we predict would help your admission chances to RaiseMe University. This would lower the amount of friction for a student user in creating their roadmap, and take a lot of pressure off of the user to come up with items from scratch. Like they say, students don't know what they don't know.
Final Internship Reflections
I will be forever grateful to the entire RaiseMe team for showing me how enjoyable and meaningful a summer internship experience can be, and should be. One of our core values is Raising the Bar and this summer has set the bar sky high for internships, a bar that I'm not sure any of my future internships can match.
Thank you to the RaiseMe team for taking a chance on a 19 year old, unproven college student.
Thank you to everyone that went on a coffee walk with me for being open enough to share your insights, experiences, and advice.
Thank you to the entire delivery team for showing me what it takes to truly build a user-focused, thoughtful, and inclusive product.
Thank you to Team Karl for making meetings fun, creating a candid and open-minded working environment, and making me feel welcome from day one.
They say that home isn't a place, it's the people. And even after just 9 weeks as an intern, RaiseMe sure feels like home.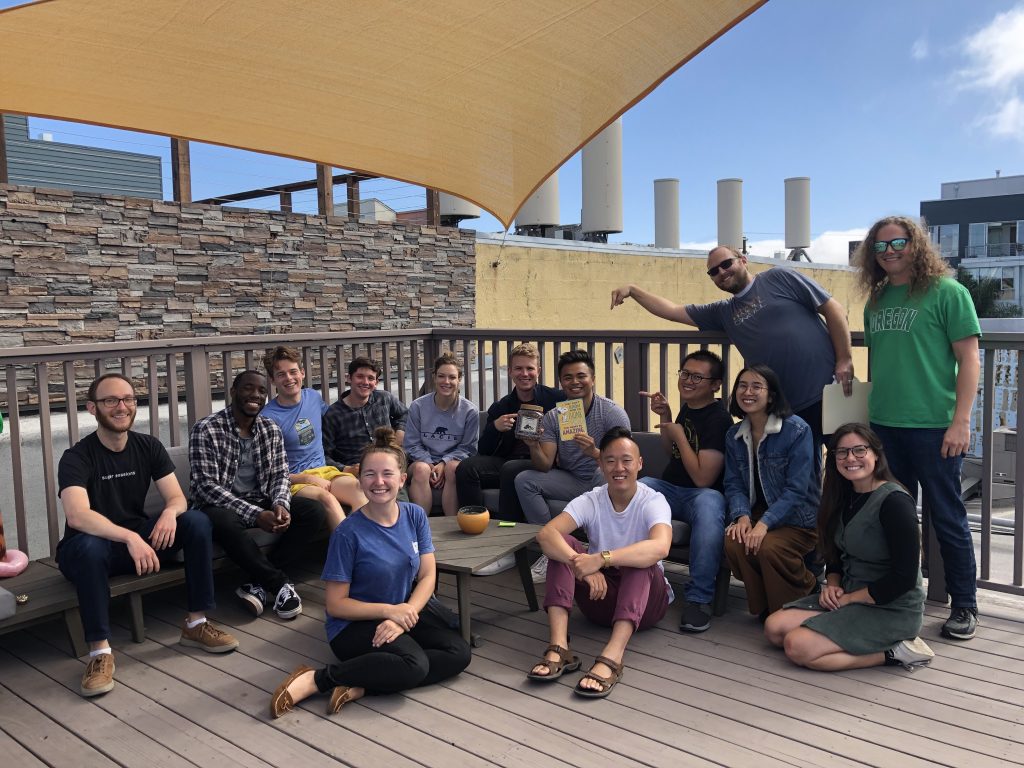 Interested in making a big impact during your summer internship? Check out our jobs page.
You may also like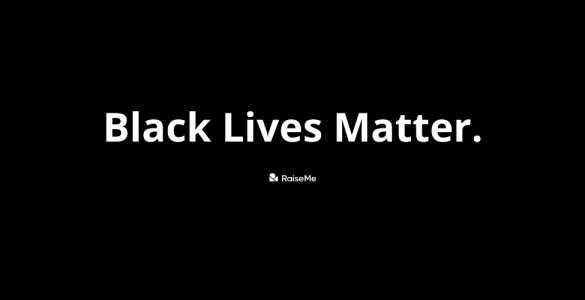 Racism, police brutality, and violence have no place in our society. Read more about our commitment to eradicating racial...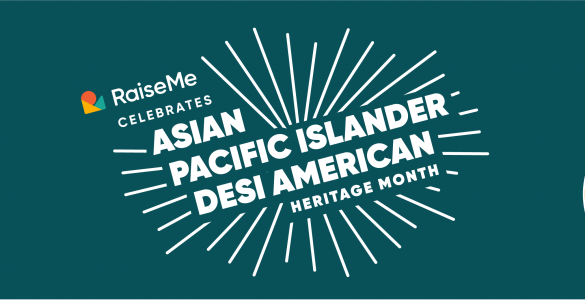 Get inspired by these artists for Asian Pacific Islander Desi American History Month!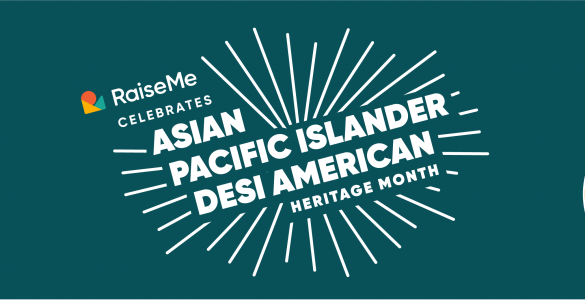 RaiseMe is taking a step back during the month of May to explore and celebrate the diverse experiences amongst Asian American and Pacific Islanders.