Our commitment to racial justice: a statement from RaiseMe's Co-Founder and CEO
Racism, police brutality, and violence have no place in our society. Read more about our commitment to eradicating racial inequity through our work.
We are all struggling to process the violence we continue to witness against Black men and women, and the unrest that is unfolding across the country as people express their anger and demand action. My heart aches for the families of George Floyd, Breonna Taylor, Tony McDade, Dreasjon Reed, and countless other victims of modern-day lynchings and white supremacy. To our Black colleagues, students, parents, educators, and partners — we recognize that this is a difficult time and we want you to know that we stand in solidarity.
Black Lives Matter. Racism, police brutality, and violence have no place in our society. We unequivocally condemn the forces of systemic injustice, racism, and oppression that have beleaguered Black Americans for centuries.
Now, more than ever, we at RaiseMe recognize our power and responsibility to be a part of the solution and to model the change we want to see. Some of these commitments, rooted in our core values of inclusivity, accountability, and constant reflection and change, include:
Stepping up to name and address the struggles of Black students.

Our mission has always been to empower all students to discover and realize their college ambitions. Yet, we acknowledge that for Black students in particular, structural barriers exist that fundamentally impair them from accessing the opportunities they seek. A pervasive school-to-prison pipeline in this country perpetuates a system of mass incarceration that disproportionately imprisons young Black students. In service of providing more equitable experiences for Black students, we pledge to deepen our conversations with high school and community college educators with a commitment to listening first, leaning into partnership and advocacy, and using your guidance to inform our product and the resources we create.

Cultivating an actively anti-racist workplace to create intentional space for our Black employees.

As a company, we are answering the call to dismantle the white dominant culture that exists in the workplace, which negatively impacts people of color, particularly our Black employees (and Black women especially). The first step we must take towards this effort is to revisit internal practices and principles, and ensure that our Black colleagues are treated with fairness, respect, and can thrive when they come into work everyday. Collectively, our team has also actively engaged in critical conversations on race, equity unconscious bias, and inclusion. Many of us (myself included) have been on a journey to engage in anti-racist learning, and I encourage you to check out some of the resources and books suggested from Equal Justice Initiative. If you're looking to support organizations fighting for racial justice, I'm personally donating to the NAACP's Legal Defense Fund and the Equal Justice Initiative.

We recognize that as always, there is more work to be done, and look forward to sharing our reflections and process in our team's upcoming annual Diversity, Equity, and Inclusion report.

Sharing in our university partners' commitment to access and diversity.

Our work with colleges is built on a fundamental directive to provide all students an affordable and transparent path to a post-secondary education. Through our partnerships with universities across the country, we build micro-scholarship and engagement models to help higher education institutions promote access and equity. We commit to actively engaging our college partners and others in the higher education space in discussions about supporting Black students in college readiness and success.
I challenge all of us, especially my fellow CEOs, founders, and other leaders in education technology, to reflect on our role in anti-racist activity and not to leave the burden on the people of color in our lives to advocate for the change we all wish to see. We can all improve in this; anti-racist work is a lifelong commitment. I encourage you to show one another compassion and patience right now. We are all on a journey together to change a broken system, and it's crucial that we hold space for healthy conversations about how we show up and what we can be doing to support our Black community.
Black Lives Matter and we must continue to say the names of the recent lives lost to racism, police brutality, and state-sanctioned violence: George Floyd, Dreasjon Reed, Tony McDade, Breonna Taylor, Ahmaud Arbery, and many more.
Preston Silverman
CEO & Co-founder, RaiseMe
You may also like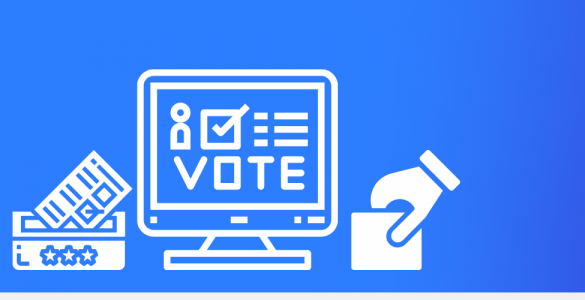 This fall, more than 80 colleges and universities on RaiseMe are offering micro-scholarships to community college and high school students for civic engagement activities like promoting voter turnout and advocacy.

New transfer success initiative will reward students with financial aid awards for strong academic performance, and on-time degree completion from The College of Saint Rose, Concordia College New York, Rensselaer...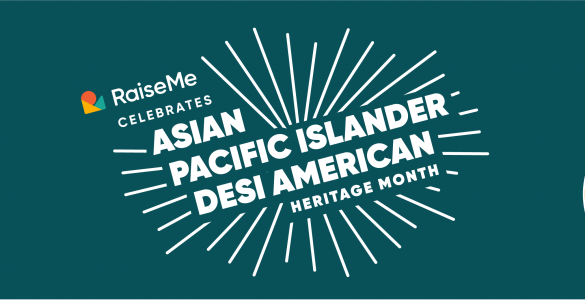 To celebrate Asian Pacific Islander Desi...