Celebrating Asian American and Pacific Islander Heritage Month
RaiseMe is taking a step back during the month of May to explore and celebrate the diverse experiences amongst Asian American and Pacific Islanders.
We are proud to RaiseUp our Asian American and Pacific Islander identifying employees. Team members were asked the following questions about Asian Pacific American Heritage Month and what makes them proud to be who they are. Check out their responses below!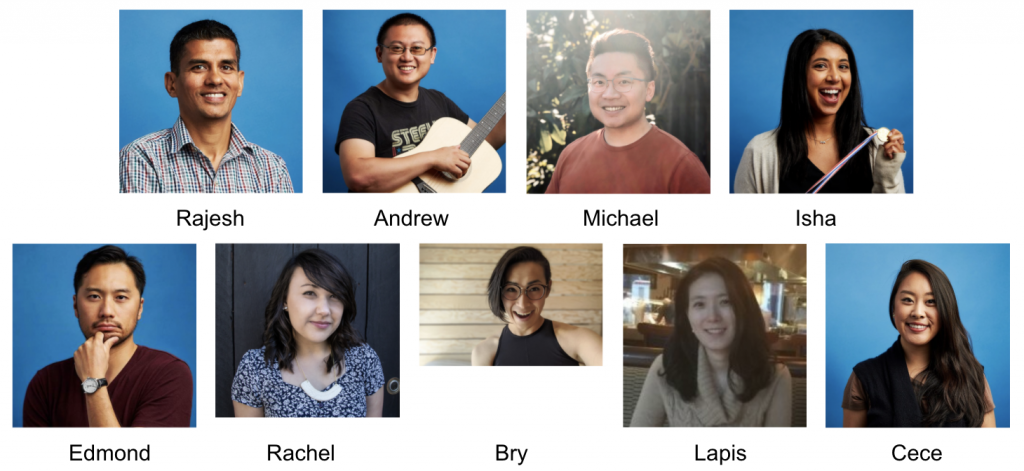 How do you celebrate Asian Pacific American Heritage Month?
Rachel:

I make it a point to more consciously layer it in to what I do, whether it's listening to Asian American music artists and attending shows, watching films by Asian Americans, or reading history books about the Asian American experience here in San Francisco.

Lapis:

Watching funny Asian movies while snacking!

Bry:

I like to celebrate by supporting local Asian American artists by buying their artwork. Although my diet is labeled as a vegan/vegetarian diet, I allow myself to immerse myself in asian dishes that contain fish or meat! Doing this allows me to value that food so much more than when I used to eat these dishes often.

Cece:

For me, APAHM affords a special opportunity to reflect on my own identity as a child of Chinese American immigrants while also honoring the contributions of Asian Americans to art, culture, music, politics and business. This month in particular, I'm reading "Minor Feelings" by Cathy Park Hong — a collection of essays that explore the conflict between the lived experience of growing up Asian American and the ways in which Asian Americans are perceived by others.
What do you love most about being an Asian American or Pacific Islander?
Lapis:

Skin-care products, respecting elders, having two identities (American and Asian), and a sense of community.

Rajesh:

I have been very fascinated by the the history and heritage of various Asian cultures. In the last several years, I have had the opportunity to learn yogic practices and wisdom developed over 10,000 years ago in India. They are ancient and yet so relevant to these times. Solutions to a large number of current health, social issues can be found in yoga. As an Asian American, I have had the exposure to both of the worlds and I love sharing and bringing these practices to people.

Isha:

I love that my Indian culture has taught me to respect and learn from my elders, to dance and enjoy music often, to not be wasteful, and that education is a privilege.

Michael:

I loved being able to grow up in the US to experience such a wide variety of cultures while still carrying the ethos of my Chinese heritage. When I compare myself to my cousins who grew up in China, I feel grateful for the formative experiences I've had growing up in the US while still feeling the comforts of Chinese family values — and food.

Edmond:

I'm proud of my parents' history and their emigration from China to the U.S.—it's something I don't fully appreciate but I know they made huge sacrifices.

Rachel:

The older I get, the more I come to appreciate the value that the Asian American side of my family places on tradition, connectedness, and support. We make it a point to celebrate Chinese New Year, my grandmother's birthday, Mother's Day, and winter holidays together over traditional Chinese banquet dinners every year. I realized that even though I don't regularly share that side of my life with other people, it makes up so much of who I am and how I view family. I feel lucky there is so much culture that I get to own and participate in with some of the people I love most. Learning how to play mahjong from a seasoned pro like my grandmother is just another added bonus.

Cece:

Over the last few years in particular, I've felt a renewed sense of pride and solidarity among my fellow Asian Americans in purposefully creating space for our stories and our perspectives on a national scale. It's been encouraging to see more prominent Asian Americans in media, entertainment and politics as a result, but even more significantly, I know that this expanded presence can only contribute to building greater empathy, connectivity and understanding between Asian Americans and people from other cultures at the end of the day.
Who is an Asian American person that inspires you?
Rachel:

The musical artist Thao Nguyen (Thao and the Get Down Stay Down) has been my personal hero since I was fifteen. It was really empowering to see an Asian American female creating space for herself in an environment that isn't always welcoming to people of color; specifically indie-folk music in the mid-2000s. She has always been an active member of various advocacy groups for women and children—including volunteering at 826 Valencia to help students with their college essays. More recently, Thao's shared how she's been celebrating and reconnecting with her Vietnamese roots after confronting the shame she had developed from enduring xenophobia while growing up in Northern Virginia. It's inspiring to see how she's come to embrace her full identity and push back against the xenophobia she had internalized for so long; turning it into her latest album release. I think her story adds to the growing spotlight on Asian Americans in popular culture who feel empowered to openly embrace their full cultural identities.

Michael:

There was a time when Asian-American comedians were some of the biggest names on YouTube, like Ryan Higa, KevJumba, etc. While the humor hasn't aged too well (mostly), it was eye-opening to young me to see funny and confident Asian Americans make skits and rant openly about relatable topics.

Rajesh:

Current Indian prime minister Narendra Modi is very inspirational. He has been taking transformative measures to solve long standing problems in a country of 1.3 billion. His initiatives during COVID-19 are well recognized by leaders across the globe.

Andrew:

Even though we're practically the same age, I think watching Ryan Higa of the Youtube channel Nigahiga grow his following from the beginning was pretty inspiring and showed me that we can be main characters of dumb viral videos too.

Edmond:

I'm not sure I had any one in particular, maybe because there weren't that many Asian Americans in the media? I did look up to Hong Kong movie stars though, especially Jet Li and Jackie Chan.

Lapis:

I didn't have any famous Asian American role models but I admired Asian American business leaders in the US who aren't afraid to challenge their limits and status quo.

Cece:

I was so proud and happy to see Bong Joon-Ho (who directed Oscar Best Picture winner

Parasite)

and Lulu Wang (who directed

The Farewell

) receiving critical acclaim and dominating the awards circuit for their movies this year. In

The Farewell,

> Lulu in particular so viscerally and artfully captured the tension that many young Chinese Americans (myself included) feel when trying to balance their two cultures. It's inspiring to see Bong and Wang tell such authentically Asian stories that could cross the chasm into the media mainstream, and I'm excited for the path that both have paved for Asian Americans to rise to prominence in film, media, and the arts in the future.
What food dish reminds you of home?
Isha:

Daal (lentil stew). It's warm comfort food which is considered staple in most Indian homes. And every family makes it slightly different which is fun.

Andrew:

First thought is McDonalds but runner up will be somewhere between Mapo Tofu and Vietnamese Sandwiches.

Rajesh:

Roti (Indian tortilla), okra curry with a side of mashed potatoes, salad, and raita (a yogurt based sauce).

Lapis:

Shabu shabu! (hot pot)

Michael:

It's a tough split between hong shao pai gu (red braised short ribs) and this garlic/tomato/egg stir fry (the translation is literally tomato egg stir fry).

Edmond:

Dim sum, even though we never cooked this at home, or ate it at home, dim sum reminds me of Oakland Chinatown, where I spent a lot of my childhood.

Rachel:

Chinese egg tarts, (dan tats), remind me of my grandmother. They were my favorite dim sum dish since I was a little kid, so she has a tradition of always picking some up if she knows she's going to see me.
Thank you for sharing your truths, team! Let's all find ways to RaiseUp Asian American and Pacific Islander voices this Asian Pacific American Heritage Month, and every month.
Want to learn more about working at RaiseMe? Check out our jobs page.
You may also like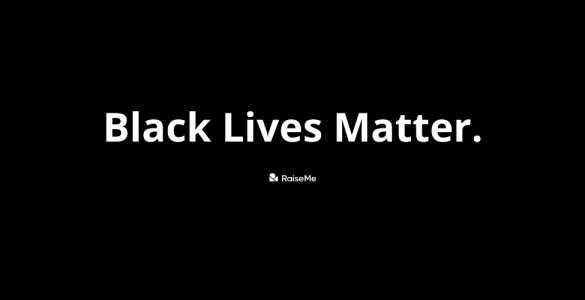 Racism, police brutality, and violence have no place in our society. Read more about our commitment to eradicating racial...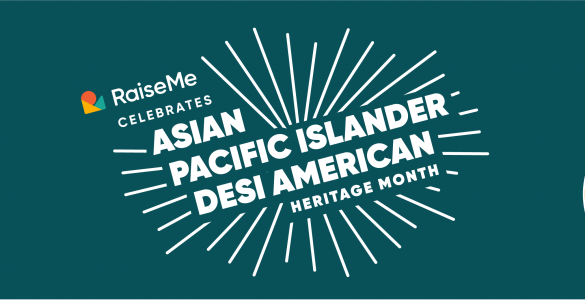 Get inspired by these artists for Asian Pacific Islander Desi American History Month!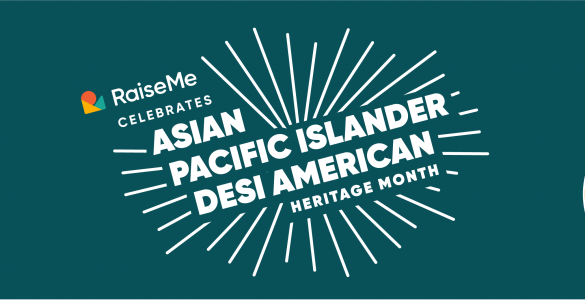 To celebrate Asian Pacific Islander Desi...