Interviewing at RaiseMe: Frequently Asked Questions
Have questions about interviewing at RaiseMe? We're here to help!
Gloria Dallas, Recruiter, breaks it down by answering frequently asked questions. Check out her responses below.
I just submitted my application, what can I expect?
We're so excited that you applied! For most roles, we'll follow up with you within a week with an update on your application (this excludes more senior or executive roles). Occasionally, we have a very high volume of applicants which might extend the timeline a bit. We will reach out if we are able to move forward to the next stage of the application process; if we do not reach out, we'll keep your resume on file for future opportunities.
What is the interview process typically like at RaiseMe?
It varies by role, but most of our interview processes follow this format:
Application review

– Completed by the Hiring Manager* or the recruiter.

Recruiter phone screen

– This will be a 30-minute phone call with the recruiter to discuss your background and qualifications, your career goals, and answer any preliminary questions you might have about RaiseMe.

Hiring Manager phone interview

– This call can be anywhere from 30 minutes to 1 hour long. The Hiring Manager will do a deeper dive into your resumé, experience, and skillset, and they'll be able to give youinformation on the specifics of the role. This is a great time to ask the Hiring Manager questions about the opportunity and why he/she/they loves working at RaiseMe!

Onsite interview

– This is the stage in which you will meet with much of the team. You'll have some role-specific interviews, but you'll also have cross-functional interviews with team members across the org. The onsite interview can last anywhere from 3 to 5 hours. When we confirm your onsite interview, we'll also send you the names and roles of each person with whom you'll be meeting. If the role will be based in San Francisco, it's a great time to see our office and work environment; for remote roles, we'll typically conduct this interview virtually via Zoom video calls.

Reference check –

We generally ask for 3 to 5 professional references. At least one should be from a former/current manager, and the rest can be from former/current managers or colleagues (if you're applying for a role that includes people management responsibilities, we'll ask for a reference from a direct report).

Call with the CEO –

As a final step in the process, each candidate speaks with Preston Silverman, CEO of RaiseMe. Sometimes, this will be with a phone call, a coffee meeting, or a video chat. Preston likes to learn more about your background and experience, and answer any additional questions you may have about RaiseMe overall.

Offer –

At this stage, we hope you'll have all the information you need to make your decision, and our Recruiter and the Hiring Manager will be available to answer any questions you might have as you join the RaiseMe team!
*What's a Hiring Manager? This is the person responsible for hiring a specific position to his/her/their team. As a key decision-maker in the hiring process, this person can answer questions about the day-to-day work and vision for the team. This person is often the people manager for the position once it is hired.
Again, these steps may vary role by role. If you have any questions about your specific process, reach out to your recruiter for more detailed information.
How long does the process typically last?
We like our entire interview process to last 2-3 weeks; however, in peak periods of team travel, this can last a bit longer. For executive candidates, this is usually a longer timeline. While we strive to respond to candidates quickly and move them through the process as fast as possible, we have to take into account factors such as a high volume of applicants, holiday seasons, and our team members' schedules (work travel, vacation, project deadlines, etc.).
If you have additional offers and need to expedite your process, let your recruiter know, and they will notify the Hiring Manager. We will do our best to respond quickly, but it will depend on our team's schedules.
Can I interview on the weekend?
To be respectful of our team members' time (and weekends), we strive to keep our interviews within our normal workdays (Monday – Friday). If something is preventing you from being able to interview during normal working hours, please notify our team.
Can I apply to more than 1 job at a time?
You can, but we will only interview you for one job at a time. That being said, if one role isn't a fit, we can interview you for another role that might also fit your skillset. If you're interested in multiple roles, talk with your Recruiter, and they'll work with you to determine which role might align best with your skills and experience.
What if I don't get the job? Will you keep my resumé on file for future opportunities?
Yes — we can keep your resumé on file and reach back out if there's a role that aligns with your skillset down the line. You can keep an eye on our website (www.raise.me/jobs) to see if there are opportunities that could be a better fit down the line and reach back out to our recruiting team and/or submit another application, too.
How can I provide feedback on my interview process?
One of our core values is "Always Be Improving" and we love hearing from candidates. We send candidates an anonymous and unattributed survey through Culture Amp at the end of their interview process (after the onsite) that allows us to collect feedback; however, we also always appreciate it if you would like to share feedback on the phone or via email about your interview process. Our goal is to strive for a positive experience that you would refer to your friends, so if we're not meeting that, let us know! We also appreciate up-to-date reviews on Glassdoor so we can continue to prepare other future candidates and improve their interview experience at RaiseMe.
How can I get more information about the team culture before my interview?
Check out the RaiseMe Team Blog and this handy 1 pager!
Ready to apply? Submit an application on our jobs page.
You may also like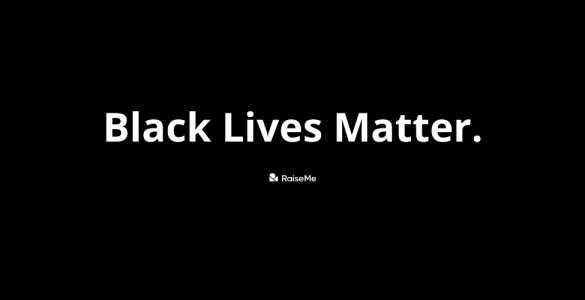 Racism, police brutality, and violence have no place in our society. Read more about our commitment to eradicating racial...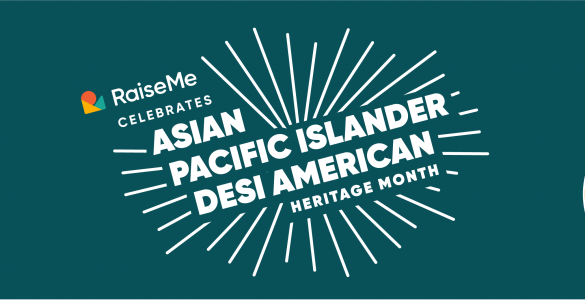 Get inspired by these artists for Asian Pacific Islander Desi American History Month!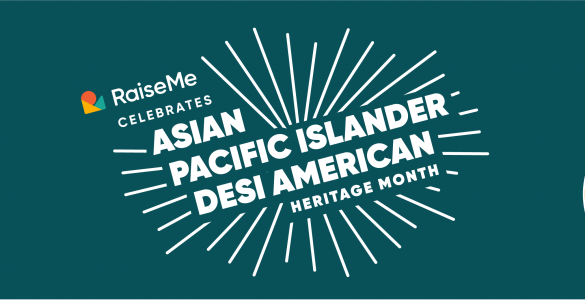 RaiseMe is taking a step back during the month of May to explore and celebrate the diverse experiences amongst Asian American and Pacific Islanders.