Raising Up Black Voices: How Our Team Celebrates Black History Month
"Blackness comes in different shades and cultures." – Medhat Ahmed, Partner Success Manager at RaiseMe
RaiseMe is proud to RaiseUp our Black identifying employees. This year we asked our Black team members the following questions about Black History Month and what makes them proud to be Black!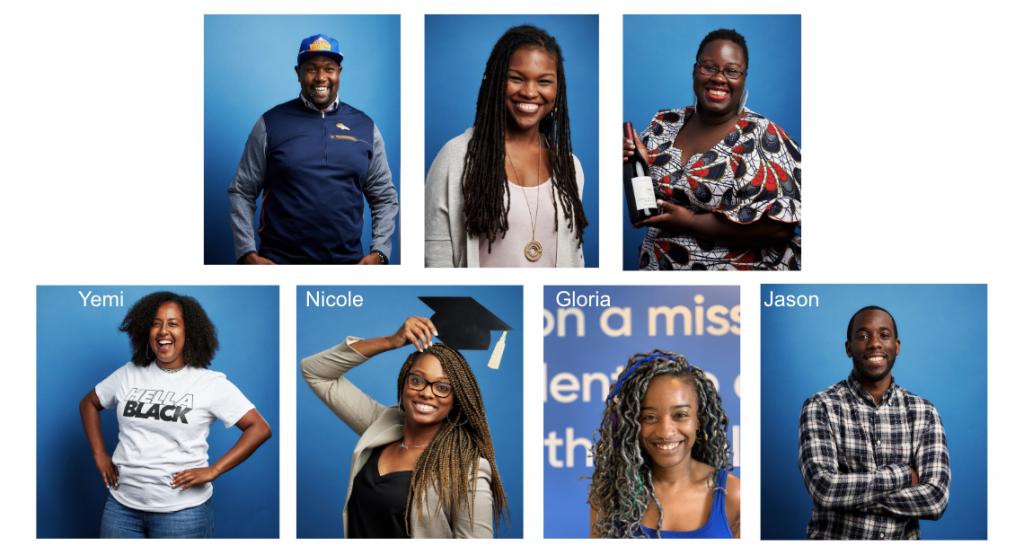 How do you celebrate Black History Month?
Jason:

I celebrate by trying to stay true to the origin of its 1926 premise, education of Black leaders and figures. I try to watch documentaries of Black leaders, read books by Black writers, and make a conscious effort to take in more Black-focused media. As an added bonus, I try to volunteer more because I believe education is nothing without practice and that is truly what a great percentage of the celebrated Black leaders were doing in their time, helping and volunteering their service and talent to those who need it most.

Lyquaia:

Having two small children, I now celebrate Black History Month through their eyes. So this typically includes reading lots of kid-friendly books, coming up with fun activities, and some type of service project. I also like to go to school and do a fun activity in the classroom!

Nicole:

I like to celebrate by learning more Black history and really making time to dive deeper into the truths of my ancestors. Being from Montgomery, Alabama where some of the most well-known events of Black history occurred, I am always on a path to knowing more about the events that are less often discussed and discovering more "unsung heroes."

Gloria:

I read books by Black authors, I watch movies and documentaries by Black directors and starring Black actors, I buy from Black vendors, I contribute to causes that focus on Black Americans, and I try to attend a service or two at my grandma's AME church. These are all things that I try to do a lot of throughout the year, but I'm more intentional about it during Black History Month.
What do you love most about your Blackness?
Michelle:

Our diversity, uniqueness,

resilience

, steadfastness. Our sense of community, our power, and ability to love no matter what.

Gloria:

I love everything about it! I love the constant support I get not just from Black friends and family, but also from complete strangers on a regular basis. I love the way we've influenced so much of American culture. I love our music, our clothes, our food, our hair, our voices, our activism, our resilience, and our joy. My Blackness has defined how I move through the world, and I wouldn't change it for anything.
Black joy is revolutionary.

Gloria Dallas
Nicole:

What I love most about my Blackness is the resilience that is baked into my brown skin. I am a proud descendant of people who have overcome in a land that has thrown every barrier possible in our way. Yet, STILL, we rise. I am thankful for the privilege of being a part of that lineage.

Lyquaia:

I love my hair! No one else has hair just like mine. My locs make me feel really connected to my hairitage (Hair + heritage). My hair makes me feel beautiful and strong, and in many ways, my locs are a reflection of the strength, courage, and resilience that my ancestors passed down to me. It's kinda spiritual. It is a way for me to express self-love! And of course, I love that "Black don't crack!". Oh– and the swag is undeniable!

Medhat:

Got that natural sunscreen 🙂 but most importantly, being different.

Jason:

I love the unique perspective it has afforded me. Black people have a well-defined history, a unique experience that I think affords us and myself a perspective that allows us to empathize with different communities, excel in different industries and call upon a shared lived experience that is unique to us. The combination of those three allows for my Blackness itself to be entered into a community with the lived and shared experience being the entry fee. There is a distinct sense of community and togetherness shared amongst Black people albeit from a collective of unjust historical treatment but those experiences and sentiments have worked for good to band a community together and foster a sense of purpose and strong will. The traits that the shared experience engender I'm extremely thankful for and are the very things that help define my character and have gotten me to where I am today.

Yemi:

Where to start! The international legacy of Black people is one of

resilience

, strength, and community. Growing up in Oakland, a first-generation Ethiopian-American woman, my Black identity has many complex layers. However, within all of the layers, I'm empowered by the international legacy of Blackness. I love that we are not a monolith. Our culture spans continents and I feel honored to be a part of this legacy and motivated every day to continue it. I love that there is a head nod between Black people when you walk down the street in any city in America. The nod is an example of the community and connections we have with each other. It's an "I see you fam" and "I got you fam."
Who is a Black leader that inspires you? Why?
Nicole:

*Trying not to pick Michelle or Beyonce* Arlan Hamilton of Backstage Capital is someone I've been inspired by before working at a startup. She's a Black woman who started a venture capital fund for founders who are POC, LGBTQ, and women. I admire her greatly because she is 1) brilliant and 2) she stays true to her mission and is invested in pulling others up with her. Those are two things I desperately hope to maintain as a Black woman.

Jason:

When people speak of

Brown v. Board of Education

, they talk about it in the abstract, what it did for segregation, what it did for civil rights, and African Americans specifically. People seldom mentioned Thurgood Marshall who was the lawyer in the case. I think it's of paramount importance to take up space and be available for change when it's unpopular, inconvenient and challenging. Thurgood would try cases for no fees, for clients or little means and traveling far. His pursuit of justice stretched so far as to write to J. Edgar Hoover, the director of the FBI, letters that criticized and denounced the bureau. These efforts eventually got him a meeting with the bureau as well as being spied on by them. He saw fit to use his talent, social standing and profession as a weapon for justice for those who didn't have access to it.

Is there anything more inspiring?

Gloria:

Right now, it's Stacey Abrams. I saw her speak at the Lesbians Who Tech conference last year, and honestly, I would vote for that woman for president if I could. I think her fight against voter suppression is going to do more for Black, Brown, LGBTQ, and poor people than we realize.

Michelle:

Michelle Obama. I admire how she seemingly owns her truth. I love the pride she has for her Blackness, the direction of our community and some of the morals she states she stands for — I really align with a lot of them.

Medhat:

W.E.B Du Bois. His pragmatism and his work to bring equality.

Lyquaia:

Truthfully— I'm inspired by Black women in general right now. We are WINNING! Do you hear me? But if I have to choose, I ADORE my forever First Lady, Dr. Michelle Obama. This lady is a great mom, a great partner, intelligent, fit, encourager, fashionable, spiritual, charismatic, iconic and Unapologetically Black!

Yemi:

I'm consistently inspired by Black leaders. I'm inspired by the Black women, mothers, leaders of the Moms4Housing movement in Oakland. These women put their bodies on the line for housing equity in Oakland. Fighting against a system of disenfranchisement that affects Black people at significantly higher rights. Their bravery to take on the private property owners and start the movement of housing becoming a human right.
Thank you for sharing your truths, team! Let's all find ways to RaiseUp Black voices this Black History Month, and every month!
Want to learn more about working at RaiseMe? Check out our jobs page.
You may also like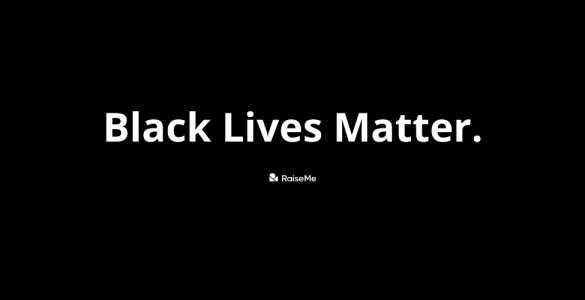 Racism, police brutality, and violence have no place in our society. Read more about our commitment to eradicating racial...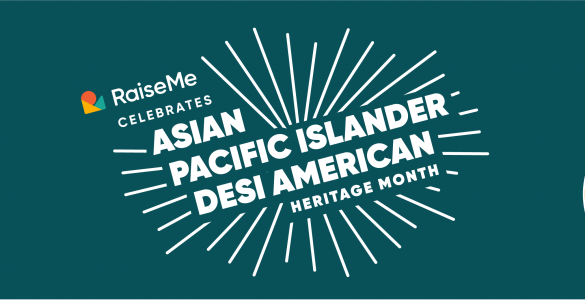 Get inspired by these artists for Asian Pacific Islander Desi American History Month!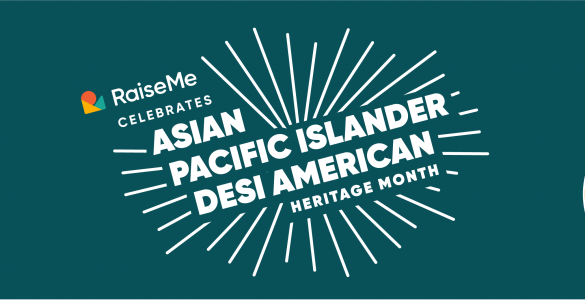 To celebrate Asian Pacific Islander Desi...