Black History Month: Our Staff's Curricular Picks
RaiseMe staff recommends lesson plan materials for talking about Black history with students.
To celebrate Black History Month this year, we wanted to lean on the expertise of the community at large that makes up the RaiseMe network. This month offers an opportunity to engage the students in your life in meaningful conversation about the legacy and contributions of Black people in the U.S.. To that end, we wanted to know how educators and parents are celebrating Black History Month in 2020. This is the first in a series of weekly blog posts this month that aim to highlight the educators of RaiseMe and their celebrations of Black history in their own communities.
To kick things off, we looked inward and asked a few of the former educators, as well as parents, of RaiseMe to offer up some ideas for shaping learning opportunities around Black history. The following are our "Staff Picks" – resources to consider when talking about Black history with students of any age.
RaiseMe Staff Picks
For Educators
If you were still in an instructional setting, what resource would you want to share with students to honor Black History Month?
Frank Castro Summerlin: District Partnership Manager at RaiseMe
"History is viewed as this thing that's static because once a moment has passed it can never really be changed ― even if how we interpret history changes all the time. When I was teaching I often found that attempts to incorporate a fuller view of history were shut-down under the excuse that BI&POC youth weren't ready to hold the full truth of what has happened historically in our communities, as if we were somehow sparing them from a reality that isn't still alive today. But young people know what's up. That's why I appreciate this specialized syllabus from the Teaching Creativity Project about Jordan Peele's film "Get Out." It was created by students; and, like the film, it does a great job of breaking down how pervasive anti-Blackness really is. If you pay attention, there are lots of historical references in the film (see also VH1's interactive discussion guide). I think one of the most powerful things we can do to build with young people starts with trusting them to hold the truth and to connect their history to the present."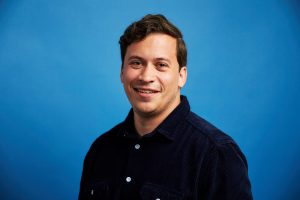 About Frank: Frank works on the District Partnerships team at RaiseMe. Previously, Frank spent six years working in college access where he had the joy (and challenge!) of supporting students to and through their college journeys. In his spare time, you can find Frank writing about biraciality, liminality, and looking for new ways to practice building equity both inside and outside the classroom. He also might or might not be watching Star Trek.
Dr. Tara Zirkel: Senior Manager, Community College Partnerships
"I taught sociology, and a core concept that I wanted students to always explore was intersectionality. Black, queer activists have played such an important, and unsung, role in pushing back against institutionalized racism and the oppression of LGBTQ+ communities, all while suffering unspeakable violence. Today, Black LGBTQ+ youth are still one of the most vulnerable populations in our country, and it's our responsibility to continue learning from the courage of people like Marsha P. Johnson." Check out the curriculum from TeachRock that Tara used and recommends for other educators here.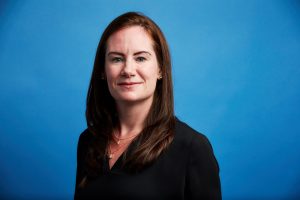 About Tara: Dr. Zirkel has 11 years of experience in working with community college students, including as an adjunct Sociology and First Year Experience instructor. Additionally, she had educator training from YWCA of Greater Pittsburgh's Center for Race & Gender Equity, The Safe Zone Project, and Diversity Training University International. She works with Community College Partnerships with Raiseme, is an avid roller derby player, and thinks cats are better than dogs (no shade).
For Parents
As a parent, how would you like to see your students' school celebrate Black History Month? What resources do you recommend for celebrating Black History Month at home?
Lyquaia Purcell: Partner Success Advisor at RaiseMe
"I recognize that I am my children's first teacher, so I work to educate them at home, but I also understand that I'm no expert in teaching methodologies so I am always appreciative of teachers who take the time to incorporate Black history in their lesson plans. My children are young (5 and 2), so the best experience I've had is when a teacher has been open to me sharing resources for them to use with their class. I've found that the teacher doesn't always have support to source these materials, particularly for younger age groups, and my suggestions have been a welcome complement to their curricular plans. As another side note, I love it when teachers can pull in local history and highlight local trailblazers. My son loves sports, two of which are golf and baseball. Last year, we read this book, I am Jackie Robinson (Ordinary People Change the World) to learn more about the late, great Jackie Robinson. We also did a fun activity and sorted colorful golf tees and talked more about George Grant, the inventor of golf tees. I learned about that activity from this site.
I love reading these two books before bed to my little ones: I AM… Positive Affirmations for Brown Boys and I AM… Positive Affirmations for Brown Girls. I get book suggestions from here.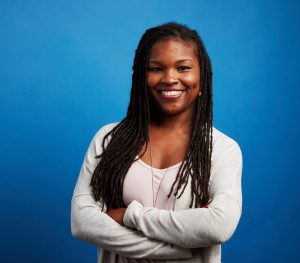 About Lyquaia: Lyquaia Purcell works with current college and university partners of RaiseMe to build and leverage their micro-scholarship programs for prospective students. She has served in various roles within Enrollment Management and Marketing, including Assistant Vice President for Enrollment Management and Enrollment Marketing Strategist. She enjoys coffee and a soothing candle in the morning, attending sporting events, jamming out at concerts, and dance parties with her two kiddos.
Stay tuned for spotlights of RaiseMe educator ambassadors and their celebrations of Black history this February. From all of us at RaiseMe: Happy Black History Month!
You may also like