What are Micro-Scholarships?
Learn about micro-scholarships and how they can help you earn money for college.
At RaiseMe, we are committed to our mission of helping students find and reach the right college for them. Our unique micro-scholarships platform enables us to deliver on this commitment. If you are new to RaiseMe, you are probably wondering what a micro-scholarship actually is, and what it can do for you. To help you get a solid grasp on the concept, we've answered six of the most commonly asked questions surrounding micro-scholarships.
What is a micro-scholarship?
A micro-scholarship is a small grant that you can earn during high school or community college and put towards tuition at a four-year college or university. The micro-scholarships you earn represent the minimum amount of institutional aid you will receive once you apply to a school, are accepted, and enroll.
How do I earn a micro-scholarship?
With a RaiseMe student profile, students can enter their grades, hobbies, honors and awards, community service and other achievements into their profile and get rewarded for these activities by colleges.
Got an A or B? Earn a micro-scholarship. Captain of your soccer team? Earn a micro-scholarship. Won your robotics competition? Yes, you guessed it — you'll earn a micro-scholarship. The number of achievements you can earn for is incredibly expansive.
RaiseMe Insight: Many colleges offer extracurricular micro-scholarships on RaiseMe. Colleges care about the whole you, and how you choose to spend your time outside of the classroom can help colleges get that fuller picture of you. Check out this article to learn more about why colleges value your hobbies, and see how you can earn micro-scholarships for them.
Does the money come from RaiseMe?
RaiseMe does not award the money that students earn via micro-scholarships. Instead, the money comes directly from our college partners. As of January 2020, we are currently partnered with more than 300 colleges and universities across the country, and that list is growing. Each college has its own micro-scholarship program, where they decide what activities they'd like to award for, and how much for each award. For example, one college may award $80 for volunteering while another may award $50 for your service activity. By following different colleges on RaiseMe, you can discover what types of activities and skills that college values.
Adding achievements to your RaiseMe portfolio can also help you learn about schools that offer micro-scholarships for your unique accomplishments and skills.
How much can I earn?
We don't have the maximum amounts shown on the RaiseMe website, but every college has a maximum of how much can be earned on RaiseMe. It varies by school.
On average, high school students earn $25,000 over four years in micro-scholarships, provided they meet standard eligibility requirements for each college. You can learn about these eligibility requirements on each college's page on RaiseMe.
Moreover, the money you see per school in your portfolio does not mean that you won't potentially earn more from that college if you are accepted. It just means that that college is only willing to guarantee a certain amount ahead of time. Once you are accepted, the college will award you at least that amount, and can always add more if they see fit.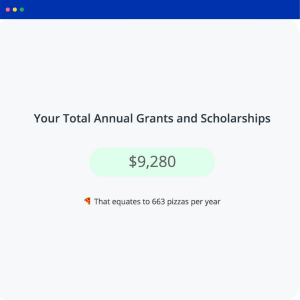 When do I get the money?
Your micro-scholarship earnings are realized once you have applied, been accepted, and enrolled in a given college, as long as all requirements have been met. As it is part of your financial aid package, you can think of the money as being received once you actually go to that school.
RaiseMe Insight: Check out our guide on understanding your financial aid award letter.
Do I have to pay to be a part of the micro-scholarship program?
RaiseMe is entirely free for students!
What makes micro-scholarships so special?
RaiseMe recognizes that planning for college can be time consuming, challenging, and expensive. We believe that RaiseMe's micro-scholarship program can help you and your family get a head-start.
We hope that the money you earn through your achievements and activities in high school or community college can help show you that college is possible for you. It is within reach. By gaining transparency on the true cost of college through your micro-scholarship earnings, you and your family can better plan ahead for the hefty investment of your college education.
Moreover, as you see the earnings roll into your portfolio, we hope that you're reminded that you are on the right track — that colleges want to reward you for being you and the hard work you are putting into your education.
RaiseMe Insight: If you have more questions on micro-scholarships, please be sure to check out the insightful articles from our Support team.
You may also like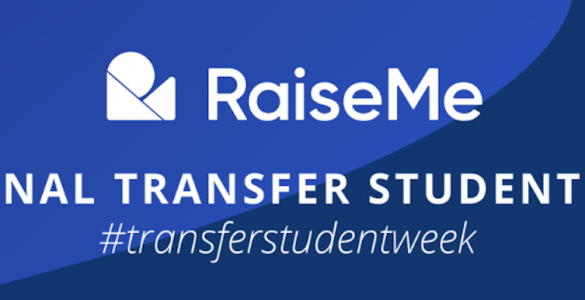 Join RaiseMe in celebrating National Transfer Student Week October 19th-23rd. This is a week to celebrate our students, connect them with resources, and to...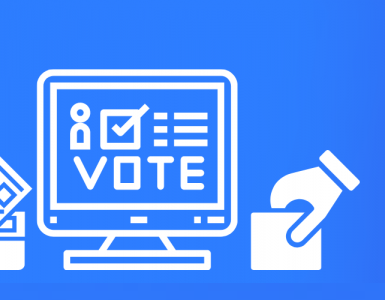 This fall, more than 80 colleges and universities on RaiseMe are offering micro-scholarships to community college and high school students for civic engagement...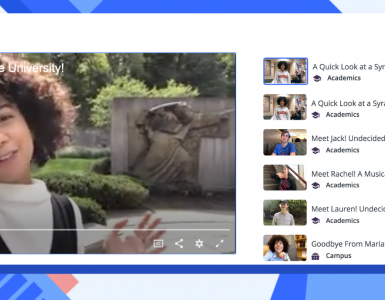 Now on RaiseMe, you can watch videos created by real students to get a true sense of college life and find out what schools are right for you.