How Extracurriculars Help You Get into College
Learn how the hobbies that you love help you beyond bringing you joy, but also in impacting your chances of getting into college.
Now that you've settled into high school or community college, it's time to start thinking critically about your extracurriculars, those hobbies that maybe you've been committed to for years, or the ones you've always wanted to explore. Why? For starters, finding and pursuing extracurriculars can be a means to personal fulfillment. And for the sake of college readiness, those hobbies can actually help you get into and succeed in college!
Do colleges really care about what I do outside of my academics?
The resounding answer is yes. When colleges are considering you for admission to their school, they want to get to know the whole you. This ultimately means that they cannot rely on your grades and test scores alone to get an adequate understanding of who you are. By seeing all the amazing things you are doing outside of the classroom, colleges can get a more holistic picture of all that you bring to the table!
Why do they care about my hobbies?
What you do outside of high school provides colleges a look into the type of person you will be on their campus, beyond the classroom. As colleges strive to have a dynamic, involved student body and alumni network, this factor becomes increasingly relevant.
Bottom line — how you spend your time outside of school speaks to who you are, what kind of student you'll be, and how you'll carry the torch as an alumnus of that school when you graduate.
Extracurriculars are a pedestal for you to show colleges the types of attributes you've honed over years of dedication to your hobby, and therefore the skills and qualities you'll bring to their community. We've outlined a few that you could focus on to get the most out of your hobby.
Leadership

: Many hobbies provide an opportunity for teamwork, and therefore, an opening to step up as a leader. The skills you hone and experiences you gain provide opportunities for you to highlight on your college application.

Commitment

: Dedicating yourself to a hobby shows colleges that you value commitment, which is a sign of maturity to admissions officers. Be sure to record the time you give to your hobbies throughout high school, which will help you speak to your commitment when the applications roll in!

Passion

: Hobbies allow you to put your passion to practice. By doing something that you truly love, you will be more likely to take on leadership roles, commit to your focus, and drive a bigger impact.

Impact

: When thinking about your extracurriculars, your mind first goes to what you enjoy. We urge you to go a step further and think about the impact that you can make for others by doing what you love. Are you in math club? Are you the leader of math club? Consider tutoring others in math to enhance your experiences and skills!
Why should I care about extracurricular activities?
Colleges want to understand what makes you uniquely you! It's great if your GPA and test scores align with the averages at the school you're interested in, but even better if you can stand out from the sea of other applicants. Your extracurriculars reveal what makes you special and different, and therefore, shows colleges how you will contribute to their community in a meaningful way.
What are the best activities for getting into college?
A hobby in your personal life, by definition, should make you happy. This also holds true for the hobbies you pursue and authentically showcase on your college applications. By choosing the hobbies you actually enjoy, you're more likely to commit, proactively seek leadership opportunities, and make a true impact. Colleges will take notice. In fact, schools actually care less about which hobbies you do, and more about how you approach them and what you take away from them.
If you're still feeling stumped to find your passion, explore some extracurricular ideas here.
Another reason for pursuing hobbies? Earning micro-scholarships
Finding and pursuing your hobbies not only helps you get into college, but also helps you earn micro-scholarships on RaiseMe. Colleges on RaiseMe award for a number of activities outside of school, such as playing a sport, leading a club, or even earning the Gold Award from the Girl Scouts.
You may also like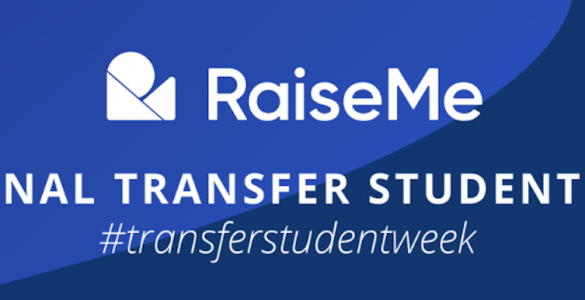 Join RaiseMe in celebrating National Transfer Student Week October 19th-23rd. This is a week to celebrate our students, connect them with resources, and to...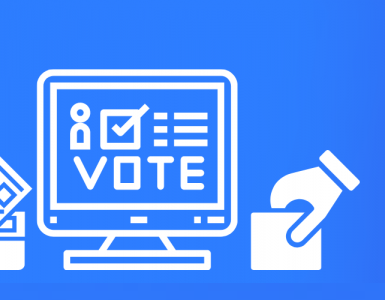 This fall, more than 80 colleges and universities on RaiseMe are offering micro-scholarships to community college and high school students for civic engagement...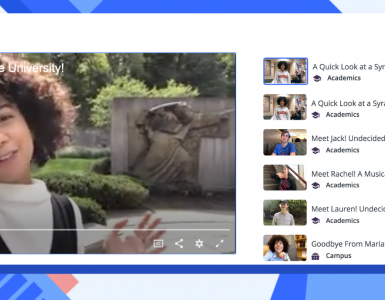 Now on RaiseMe, you can watch videos created by real students to get a true sense of college life and find out what schools are right for you.