Join RaiseMe's Virtual Transfer Fairs: September 2020
During RaiseMe's Virtual Transfer Fair, community college students can earn micro-scholarships for visiting with colleges, right from home.
Students: we know it has become more challenging for you to visit with colleges that you might want to transfer to, and that the transfer fairs you were looking forward to may have been cancelled. But, be assured that four-year colleges really want to connect with you and help you to understand what your options are.
That's why RaiseMe has joined forces with our college partners to offer you a three-day Virtual Transfer Fair so that you can get interact directly with four-year colleges and continue on your path to transfer. The best part? You can log your attendance in your RaiseMe portfolio and earn micro-scholarships for attending a college fair, without even having to leave the house.
Admissions professionals will be on hand to answer questions about programs, deadlines, application, tuition, and more.
Here is how it works:
Sign up for sessions using the links below.
Attend our 10 minute overview session to review the colleges who are attending.
Pick the ones that catch your eye, and immediately jump right into virtual breakout sessions hosted by each college (we will share the links during our session!). Connect directly, ask questions, and learn what your next enrollment steps might be.
Make sure to create a RaiseMe account so you can log your participation, and earn scholarships for your attendance!
It's easy to join, and it can pay off big. Don't let distance slow you down, connecting with colleges will help keep you on the right track!
Meet with New York and New Jersey Colleges: Tues., 9/22 , 10am PT/1pm ET
Participating colleges:
Meet with New York Colleges: Wed., 9/23 , 10am PT/1pm ET
Participating colleges:
Meet with Massachusetts Colleges: Tue., 9/29 , 10am PT/1pm ET
Participating colleges:
Are you an educator that would like to invite your students to attend? Share this invitation with your students, and encourage them to create a RaiseMe account so they can get the latest information on virtual transfer events.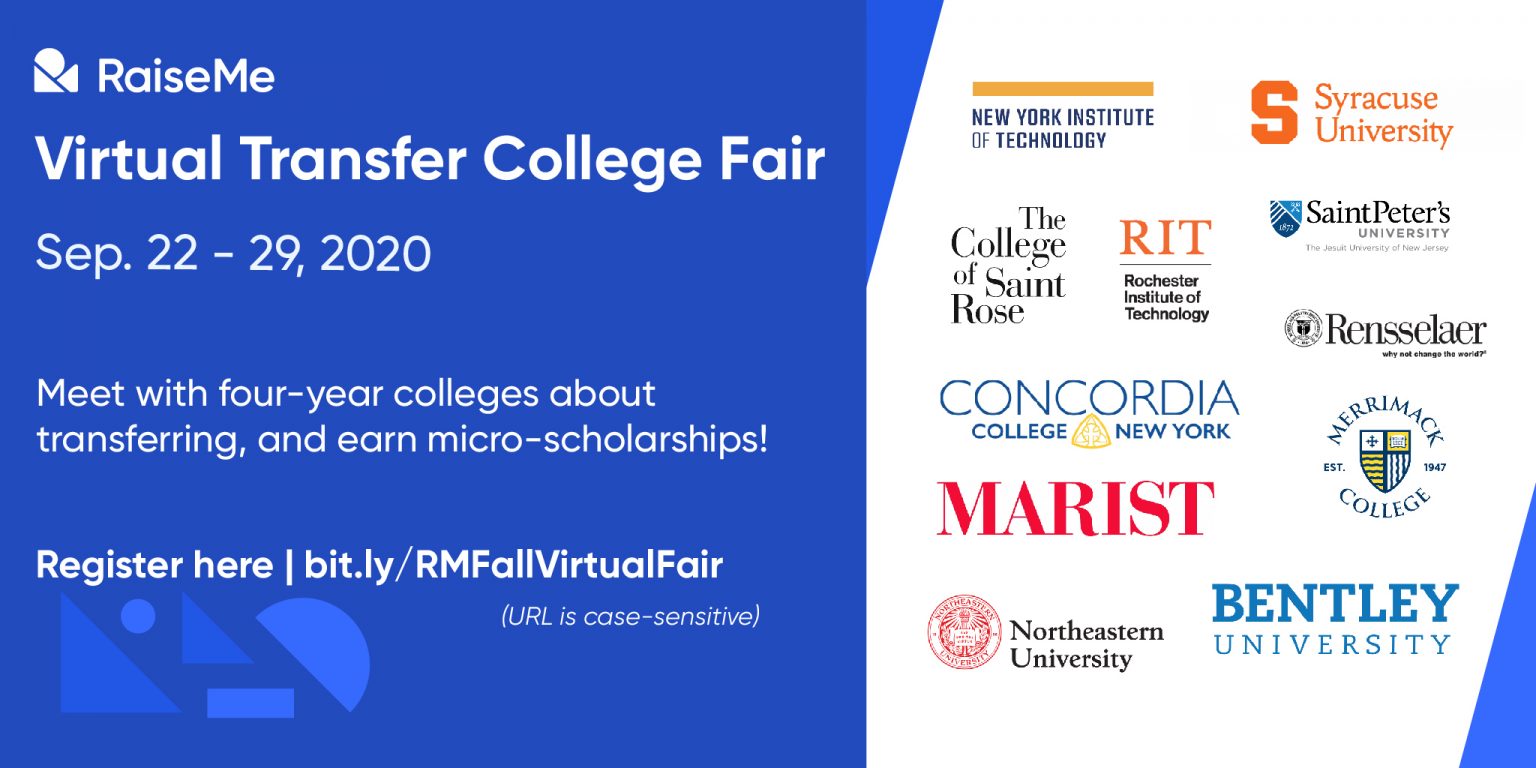 You may also like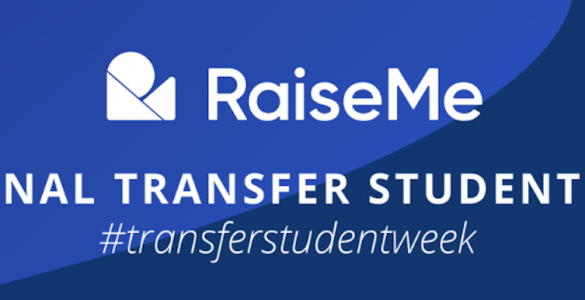 Join RaiseMe in celebrating National Transfer Student Week October 19th-23rd. This is a week to celebrate our students, connect them with resources, and to...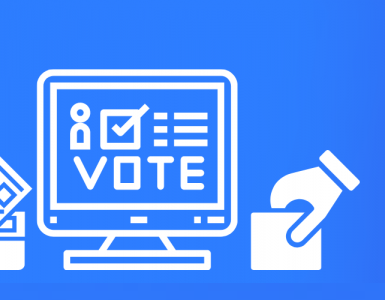 This fall, more than 80 colleges and universities on RaiseMe are offering micro-scholarships to community college and high school students for civic engagement...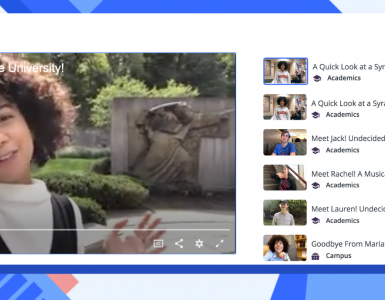 Now on RaiseMe, you can watch videos created by real students to get a true sense of college life and find out what schools are right for you.