Financial Aid 101: Webinar Recap
Most students who have begun to research colleges or work on college applications have some sense of what financial aid is, and how receiving financial aid can remove some of the financial burden of paying for degree.
Yet, when it comes to distinguishing need-based aid from merit-based aid, understanding the FAFSA, knowing financial aid application process for different colleges, breaking down the net price of college, breaking down the different types of grants, scholarships, and loans available from the federal government, and more, there's a lot more information to take in before understanding how exactly financial aid can help students fund their college education.
On July 29, RaiseMe co-hosted a webinar featuring Shannon McCullough, an Assistant Director of Admission at Carnegie Mellon University . McCullough was also joined by representatives from Franklin and Marshall College, Harvey Mudd College, University of Chicago, University of Pittsburgh, New York University, and Washington University in St. Louis.
Missed the webinar? Catch the recording in the video below.
Topics covered in this webinar included:
How to kickstart the financial aid process – 00:06:30
Using Net Price Calculators to estimate your family's contribution for college – 00:08:45
The FAFSA, CSS, and your parents' tax information – 00:09:45
What goes into the cost of college? – 00:12:00
Types of financial aid (merit aid, grants, loans, scholarships, micro-scholarships, work study, payment plans) – 00:14:05
Questions to ask a financial aid counselor – 00:18:00
Overview of RaiseMe micro-scholarships and commonly asked questions – 00:22:16
Introduction to Carnegie Mellon University: 00:31:00
Introduction to Franklin and Marshall College: 00:31:48
Introduction to Harvey Mudd College: 00:33:00
Introduction to the University of Chicago: 00:34:09
Introduction to the University of Pittsburgh: 00:35:24
Introduction to Washington University in St. Louis: 00:36:29
Introduction to New York University: 00:38:00
Follow colleges on RaiseMe to check if you qualify for micro-scholarships and begin earning for your high school achievements!
You may also like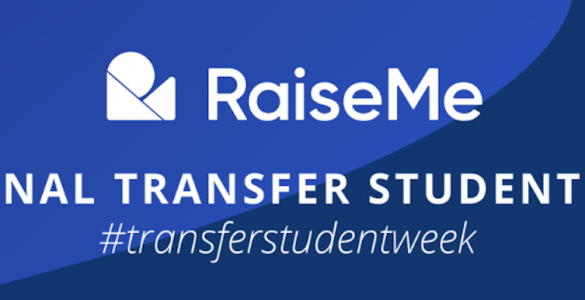 Join RaiseMe in celebrating National Transfer Student Week October 19th-23rd. This is a week to celebrate our students, connect them with resources, and to...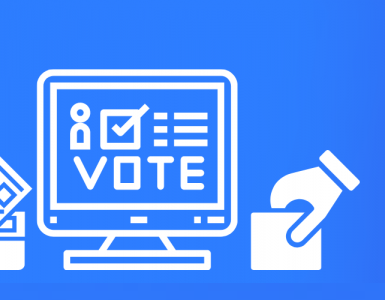 This fall, more than 80 colleges and universities on RaiseMe are offering micro-scholarships to community college and high school students for civic engagement...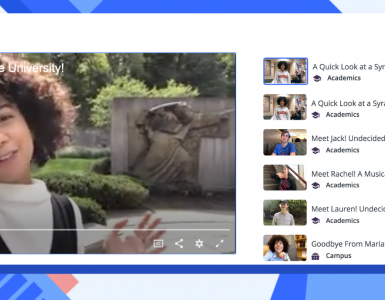 Now on RaiseMe, you can watch videos created by real students to get a true sense of college life and find out what schools are right for you.