5 Things You Need to Know About FAFSA
On October 1st, the Free Application for Federal Student Aid (FAFSA) officially opened for the 2020-2021 school year. If you're like the millions of other students who plan on applying for aid to help pay for college, this guide will break down the key information you need to understand the FAFSA: what it is, when to apply, and what materials you need to fill it out.
What is FAFSA?
The FAFSA is a form that students need to file every year in order to qualify for college level federal aid, work-study, grants and even merit-based scholarships.In order to fill out the FAFSA, you'll need information like you and your parents' social security numbers, records of you and your parents' income, and records of your parents' bank statements and investments. For high school seniors hoping to qualify for scholarships and grants for college next fall, that means that you'll have to fill out your FAFSA now to be eligible for aid when you actually get to college
When is the FAFSA application deadline?
While the common deadline to submit the FAFSA for the 2020-2021 academic year is in June, it is in your best interest to file your FAFSA early. Why? Because many colleges and states allocate funds, such as Pell Grants, on a first-come, first-served basis, and research shows that students who file their FAFSA in the first three months can more than double their aid.
Should I apply for FAFSA?
Even if you don't think you qualify for need-based aid, you should still apply. For students hoping to qualify for federal student loans and for merit-based aid from many individual colleges (including micro-scholarships on RaiseMe for some schools), students still need to fill out the FAFSA.
And what's more is that filing the FAFSA pays off. Filing the FAFSA might not be an easy task for students, parents or guardians (yes! It requires all-hands on deck) — but all signs point to it being worth the effort. According to Edvisors, students on average lose $9,700 for not filling out the FAFSA. So no matter what, students should be thinking, preparing, and filing for the FAFSA as soon as possible.
Earn micro-scholarships with FAFSA
High school seniors can even earn RaiseMe micro-scholarships for completing their FAFSA. Nearly 80 colleges on RaiseMe are currently offering FAFSA micro-scholarships ranging from $25 to $4,000 for eligible seniors.
Sign into your RaiseMe portfolio to see how much completing your FAFSA can count towards college micro-scholarships.
Reminders ahead of filing FAFSA
Everyone needs to get a FSA ID
On top of students signing up for a Federal Student Aid ID, parents or guardians need one too.
Prepare documents in advance
While you're filling out the FAFSA you'll need between 6-10 legal documents including bank, income and tax statements depending on your circumstances (citizen, non-citizen, dependent, independent etc.) Make sure you have all the right documents.
Sign up for RaiseMe!
If you haven't already created a RaiseMe account, filling out the FAFSA can help you earn micro-scholarships for dozens of other colleges, depending on your family's income status. Completing your RaiseMe portfolio is the only way to find out what scholarships you're guaranteed by over 300 colleges. Learn more about how to update your RaiseMe portfolio.
You may also like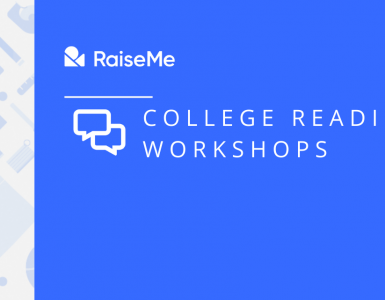 Interact directly with colleges in our new series designed to help you feel supported in your college search journey this fall,...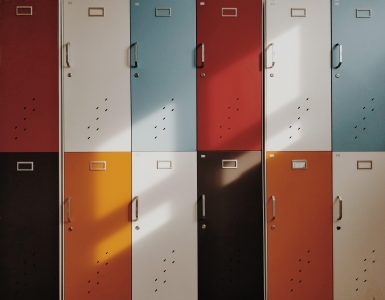 A comprehensive overview for getting your high school students started with RaiseMe. Most students who have begun to research colleges or work on college applications have some sense of what financial aid is, and how receiving financial aid can remove some of the financial burden of paying for...