Writing letters of rec? Create and print student resumes with RaiseMe!
Turn students' RaiseMe portfolios into printable resumes that you can use for writing letters of recommendation, counseling, and more!
We know that writing letters of recommendation can be both time consuming and challenging, especially when you're juggling so many other priorities. We also know that on RaiseMe, students at your school are being incentivized to keep an up-to-date record of all the great things they're doing inside and outside the classroom—from volunteering, to joining student organizations, to earning awards, and much more. That's why we've created an all-new resume feature, giving students and educators the ability to easily download and print resumes right from the portfolio!
Learn how to use this new feature below, and share with your students and colleagues!
Where to find student resumes
To download a student's printable resume, first log in to your RaiseMe educator portal.

Then, navigate to the student page, where you can click into a specific student at your school.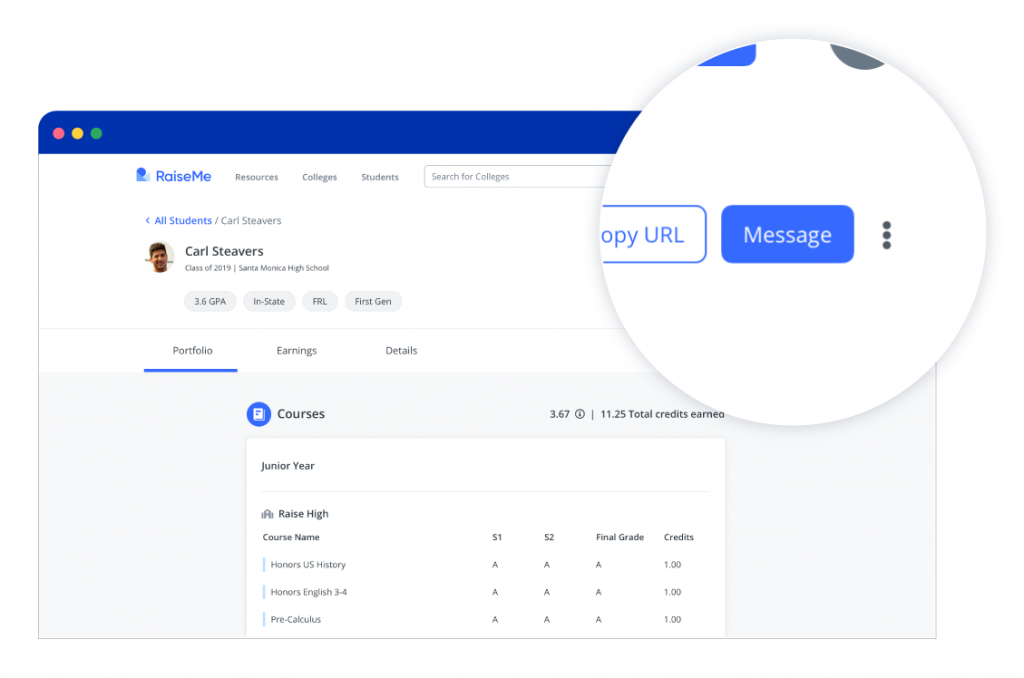 Click the vertical three dots in the upper right-hand corner of a given student's page, and choose the option to "Print Resume" to download a PDF of your student's resume to your web browser.

It's that simple!
How can students access their resumes?
Educators are not the only ones who can access this easy resume-builder on RaiseMe! Encourage your students to log in to their RaiseMe portfolios, and find their resumes by following the instructions in this guide for students!
The resume feature is a great tool for creating a list of activities when requesting letters of recommendation, but that's not the only way students can use this resource. Students can share their portfolio achievements with potential employers, outside scholarship committees, or use them for their own reference.
How to write a letter of recommendation
We know letter of recommendation writing season takes a ton of time. Grappling with large caseloads, and having to track down students' activity lists can make the process even more daunting.
With RaiseMe's new resume tool, we make it easy to quickly download your students' academic and extracurricular achievements, so you can use that information to streamline the letter drafting process. Here are some best practices for educators, so you can get the most out of this new feature:
Remind students to keep their portals up-to-date.

Encourage students to get in the habit of regularly logging their achievements while in school. Practicing this behavior not only helps students accrue more micro-scholarships from colleges, but also gets them prepared for things they will face in the future, like college and job applications.

Have students provide their printed resumes in place of activities lists.

With this ready-to-use template, students can get ahead of asking for letters of recommendation from their counselors and teachers.

Use the printable resume to draft your letter of rec.

Having an easy-to-read resume with grab-and-go descriptions of students' achievements makes the writing process much faster! Highlight aspects of your students' printed resume, and use the list as a refresher of what each student has accomplished during their time at your institution.
You may also like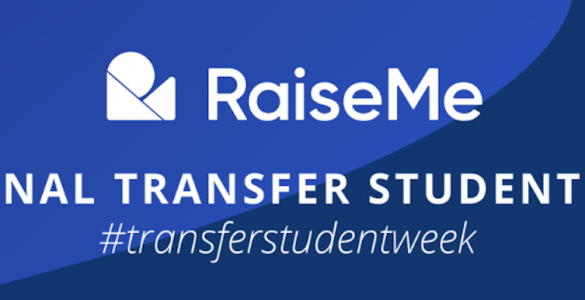 Join RaiseMe in celebrating National Transfer Student Week October 19th-23rd. This is a week to celebrate our students, connect them with resources, and to...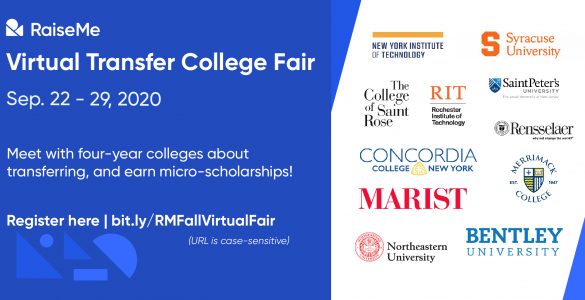 During RaiseMe's Virtual Transfer Fair, community college students can earn micro-scholarships for visiting with colleges, right from home. Students: we know it has...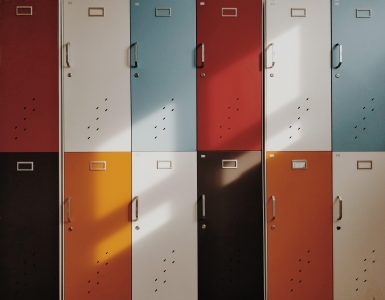 A comprehensive overview for getting your high school students started with RaiseMe.