Get "Paving Paths to College: RaiseMe's Comprehensive Curriculum Book"
Access your free copy of RaiseMe's curriculum book, a compilation of 30 of our most utilized lesson plans to boost your school's college-going culture.
Introducing "Paving Paths to College: A Curriculum Book by RaiseMe", a compilation of the most viewed lesson plans and resources, refreshed and ready for your students. You'll find everything from FAFSA, to PSAT, to college visits guides, with activities to engage your students in discussion around college.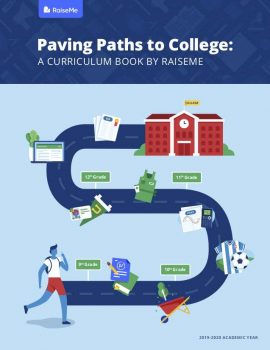 What's inside?
This guide provides curricular resources for the full academic year, with a suggested scope and sequence for lesson delivery. The lessons are discovery-based, with worksheets that enable critical thinking and reflection upon a student's personal journey through high school and to college. Example topics include:
Understanding and completing the FAFSA application
Preparing for the PSAT
Making the most of college fairs and campus visits
Understanding your GPA and study habits
And much more!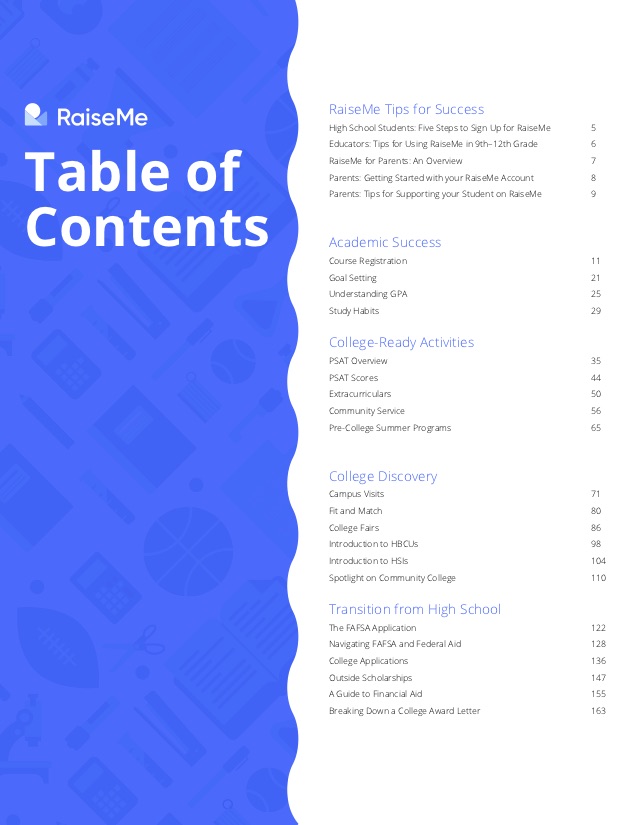 You may also like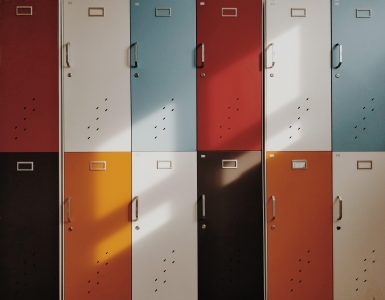 A comprehensive overview for getting your high school students started with RaiseMe.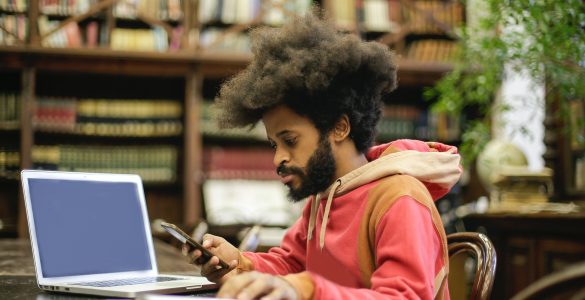 A few pieces of advice from RaiseMe's Community College Partnerships Lead, Dr. Tara Zirkel, about starting off your fall semester the right way.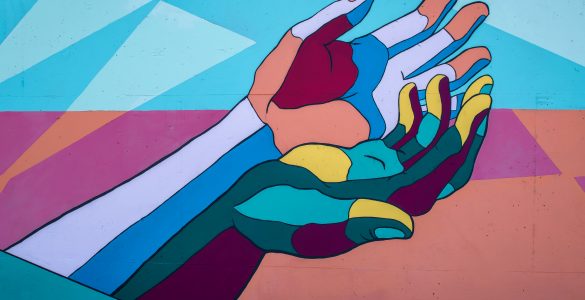 A recap of the RaiseMe webinar featuring panelists from across the education landscape speaking to the supports being put in place to address student mental...