Trends in College Admissions: Out-of-State Recruitment
After RaiseMe co-sponsored Inside Higher Ed's 2019 Survey of College and University Admissions Officers, members of the RaiseMe team were excited to view the results and apply the insights to our work with our college partners.
As someone who provides oversight and support for nearly 100 of RaiseMe's college partners, I'm privileged to have a unique lens into ground-level trends in enrollment management offices across the nation. I see how colleges are responding to current challenges in the admissions and recruitment process, and how RaiseMe is working to support our partners through it all.
In this short series I've shared my reactions to the survey results. I hope that no matter the type of college or your role, my thoughts help your enrollment team navigate these challenges.
Out-of-State Recruitment
The survey showed that increasing out-of-state admissions continues to be a focus for the majority of schools, although this is not driven by a need for tuition revenue as much as in the past. This suggests to me that schools are seeking out-of-state students to better fill their seats with academically qualified candidates, as well as to increase student diversity and the number of on-campus residents.
RaiseMe partners are also investing in out-of-state student recruitment, driven by a variety of factors. With the rate of high school student graduates declining in many parts of the country and the upward migration of students from the South, the need to defend one's backyard while reaching more students from further away is a key priority for many colleges to simply meet their full-time headcount enrollment goals. (This aligns with the survey's implication about a shifting reason for out-of-state recruitment.)
"The need to defend one's backyard while reaching more students from further away is a key priority for many colleges to simply meet their enrollment goals."

@JennKanellis of @RaiseLabs
Out-of-state student recruitment commonly serves as a source of revenue for colleges, leading to more on-campus residents, stronger student engagement, campus culture, and retention. Recruiting out-of-state students can be expensive, though. The costs of dedicated in-region support, travel, lead acquisition, targeted out-of-home and digital marketing can become a financial obstacle for many enrollment offices that are at the same time being asked to do more with less, or are level funded year after year.
From a cost perspective, what I like about the RaiseMe platform is that it supports all out-of-state recruitment efforts, meeting students where they are—in their high schools and on their handheld devices—supporting student-driven inquiries. With the platform having served over 2.5 million students, RaiseMe is one of the most cost effective ways for enrollment offices to reach and engage more out-of-state students sans a hefty price tag.
While out-of-state students are often the most difficult students to yield, (sometimes due to their inability to visit campuses at a distance,) micro-scholarship programs level the playing field; students begin to interact with your campus consistently and in a positive and productive way, which we've seen leads to higher rates of campus visits among RaiseMe followers.
The enhanced, personalized engagement RaiseMe enables for partners throughout a student's high school career, as well as the positive influence on their behavior via micro-scholarships, are key success factors for out-of-state enrollment.
What are your reactions to the survey's results about out-of-state recruitment? How is your institution addressing this growing challenge? I'd love to hear from you. Feel free to Tweet me or post to RaiseMe's Facebook page with your thoughts.
If you haven't already, click here to access Inside Higher Ed's 2019 Survey of College and University Admissions Officers.
Contact the RaiseMe team to learn about how we work with colleges (or get in touch directly with your RaiseMe Partner Success Manager).
You may also like New transfer success initiative will reward students with financial aid awards for strong academic performance, and on-time... The higher ed industry is reacting to a rapidly changing student search landscape. In a very short period of time, admission offices across the US shifted tours, events,...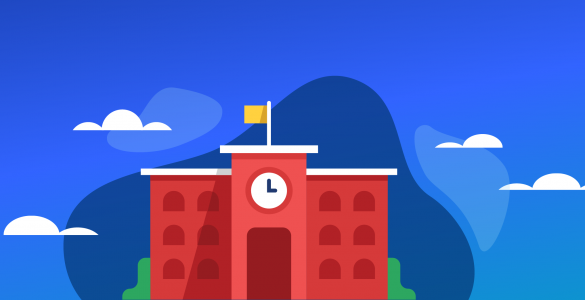 It's time to rethink how your university's enrollment team is utilizing student search next fall in the wake of COVID-19.