5 Proven Strategies to Prevent Summer Melt, Improve Yield, and Hit Enrollment Goals This Year
Worried about summer melt? You're not alone. Here are five proven strategies to help ensure that enrolled students make it to campus in the fall.
Worried about how the phenomenon known as "summer melt" will impact your enrollment numbers this year? You're not alone. The world of higher education is struggling more than ever to keep enrolled students who might otherwise end up at other schools, at community colleges, or even at no school at all.
RaiseMe works closely with each of our college partners to address the challenge of summer melt, and we've just announced a new solution for all schools to help you protect your enrollment numbers.
We know you and your team are probably already preparing for and working to prevent summer melt in many strategic ways. Below, we've shared a few of our favorite practical ideas to bolster your efforts, if you aren't already using them.
1. Engage students with one focus at a time
Instead of overwhelming students with a long list of tasks they must accomplish over the summer, create a communication plan that presents students one checklist item at a time. This allows your team to see which categories are sticky for students, or which students will need additional messages. It also allows your team to nudge the student along as necessary. Additionally, be sure your online presence is clear and concise when it comes to the tasks students need to accomplish before fall. (This is also a great opportunity to leverage RaiseMe micro-scholarships as "financial nudges" to help students complete their checklists!)
2. Utilize social media for answering questions
Students will have many questions over the summer. Some your team may be able to predict, while others might surprise you. Use your social media channels to address these ad hoc questions. For the questions you know students will have, (financial aid, choosing classes etc.) create quick advice via links that you can post on Instagram or Twitter. For longer explanations, hold live Facebook streams or Instagram Live videos to answer students' questions in real-time. This allows you to speak to students where they already are (online). It also gives you a chance to create social media connections with students before they arrive to their first day of class.
3. Promote student stories and peer mentors
Another way to use social media over the summer is to promote student success stories, which creates an opportunity for incoming students to see themselves in these stories. If you have a student-to-student mentor program that expands into summer, include these programs in the stories. If you've yet to set up a mentorship program for students during the summer, create the ability to sign up for a fall mentorship program. The power of a student's stories can be amplified through your social media, and allows you to promote student-to-student mentorships.
4. Connect with parents
Parents are often the main support system for students as they transition out of high school. Summertime is when you can start addressing parents' questions and engage with them. Similar to the communication plan for your students, establish a consistent, task-driven communication plan with an easy step-by-step process.
5. Utilize in-person events to help students grow familiar with your campus
Students who attend in-person events from the time of acceptance to the first day of school should experience the same type of environment they will face once they arrive on campus. Recruit faculty and staff to answer students' questions and promote specific programs. Invite student clubs to participate in the events to connect with students and build interest. In-person events give students the opportunity to make genuine connections with the school and each other. The relationships that students form at these events can assist them in their academic careers, and by forming these connections prior, they are better able to see themselves in your specific college setting.
Curious about other ways to fight summer melt and protect your enrollment numbers with RaiseMe? Contact our team.
You may also like New transfer success initiative will reward students with financial aid awards for strong academic performance, and on-time... The higher ed industry is reacting to a rapidly changing student search landscape. In a very short period of time, admission offices across the US shifted tours, events,...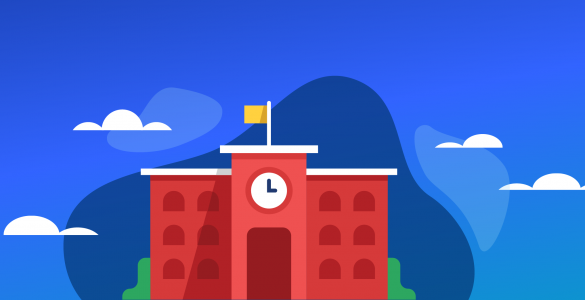 It's time to rethink how your university's enrollment team is utilizing student search next fall in the wake of COVID-19.