The Shift to Test-Optional: Bridging the Gap in College Admissions
Higher education enrollment leaders at the forefront of the test-optional movement share their insights about holistic admissions.
In order to ensure safety for students during the rapidly evolving situation around COVID-19, the ACT rescheduled their test date to June, and the College Board canceled the May 2nd SAT date. During this time, as test dates remain uncertain, colleges may be considering what going test-optional would look like.
We asked partners to share some of the insights about their transitions to test-optional, and how they are using RaiseMe as a key part of their holistic enrollment processes.
Each year more and more institutions are choosing to become test-optional, with 2019 being a record year. There are now over 1000 institutions that identify as being test-optional. This trend means a smaller percentage of students overall are taking the ACT/SAT as a part of the admissions process. In return we see the higher ed community starting to take a closer look at GPA and other aspects of a student's high school career as primary criteria for admissions.
This topic is on a lot of people's minds, and comes up often in our recurring monthly check-ins with partners. Should we? Shouldn't we? What would it entail? Among our own partners we've seen this trend reflected in different ways. Some of our partners have been test-optional for many years, others transitioned after partnership or simultaneously launched RaiseMe as part of their test-optional movement, and others are in a consideration phase. We thought we'd share their learnings in case you fit into one of these categories.
Consideration Factors When Moving to Test-Optional
The main themes we heard from partners dealt with equity & effectiveness of the tests. Greg Orwig, VP of Admissions and Financial Aid at Whitworth University, shared Whitworth's concern with equity, and he explained, "We wanted to remove standardized tests as obstacles to otherwise strong students, particularly given the clear correlation between test scores and household income."
Similarly, Derek Brinkley, Assistant Vice President of Undergraduate Admissions at Columbia College Chicago (an institution that has never required students to report test scores), mentioned the concern with equity as well as overall college readiness, stating "We found no research that conclusively told us that standardized tests were especially effective at predicting student success at Columbia specifically, but we did know that requiring these tests presented a barrier to access."
Sharing in this concern, Stuart Jones, VP of Enrollment Management at Springfield College, explained that it's not a new phenomenon to question testing, "According to a white paper by the Independent Educational Consultants Association, 'The role of standardized testing in college admissions is one that has been contested throughout history.' This debate is in part due to the perceived race and class bias of the test, and its questionable ability to predict student success and outcomes in college."
Concerns, Research & Implementation
Despite the strong decision by these institutions to move to test-optional, they still needed to be diligent in their research to address changes and concerns in the admissions process and establish internal support for implementation.
Both Whitworth and Columbia College Chicago looked to other institutions as a guide in their research. Derek specifically called out peer institutions as being instrumental in helping guide their decision. Springfield College organized a working group that consisted of faculty, staff, students and administrators who were tasked with exploring the advantages, disadvantages and alternatives of a standardized test-optional policy. All of the institutions we spoke with consulted different constituent groups, some of those included, student success, academic advising, faculty and others as part of the research and implementation.
Tests are historically a large part of the admissions process as we know it, so naturally, institutions wanted to address any concerns and prepare for the change. Derek at Columbia College Chicago described, "It is a bit unsettling to lose a point of data, but we haven't seen a change in the academic preparedness of our students in the absence of test scores."
Stuart at Springfield College mentioned multiple points that the institution considered in the change, including,
Academic profile
Academic programs – impact on limited enrollment programs
National/regional trends and what peer institutions/competitors are doing
Possible impact on first-year enrollment
Impact on national rankings (i.e. U.S. News & World Report, Princeton Review)."
Whitworth decided to implement a different admission process for students that opt to not take a test, giving them the choice for a short phone interview instead.
RaiseMe & Test-Optional
Because a RaiseMe student's profile is a robust holistic view into their high school experience and accomplishments, we wanted to get a better idea of how these partners think about their partnership with RaiseMe in tandem with their test-optional status.
One of our newest partners, Lourdes University in Ohio, decided to partner with RaiseMe and become test-optional simultaneously. Dale Gaubatz, VP of Enrollment Management, explained, "We wanted to align our scholarships with our test-optional admissions process, so RaiseMe made perfect sense. For years, schools have been researching non-cognitive variables to determine success potential, and students' profiles on RaiseMe speak to several of these factors, but especially engagement and grit."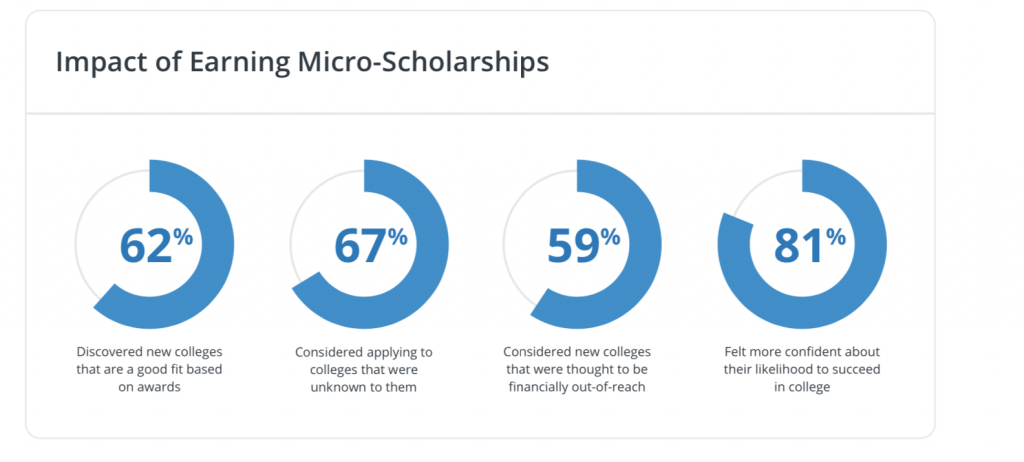 Whitworth University, on the other hand, moved to test-optional in 2007, making it the first private college in Washington state to do so. When partnering with RaiseMe, Greg was intrigued by the ability to incentivize students and thus promote certain behaviors. He explained, "There are many positive attributes, activities and achievements that indicate students have what it takes to succeed at Whitworth. The RaiseMe platform allows schools like Whitworth to identify and incentivize those behaviors for students and to open up doors of access for them."
Springfield College's decision to become test-optional came after they partnered with RaiseMe. Stuart described that this shift allowed them to reevaluate their micro-scholarships on RaiseMe to better align with their goals and the activities they were hoping to see from students.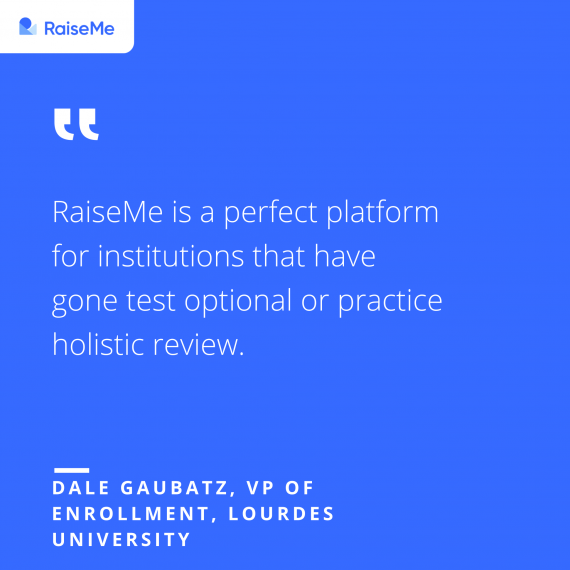 So whether your institution is already test-optional, considering a move to test-optional, or keeping tests as part of the awarding process but intrigued by practicing a holistic review, RaiseMe is here to support your institution's goals. In this uncertain time, one thing we can count on is dedication and creativity in higher ed, and we look forward to learning from each other about trends and solutions like test-optional.
Interested in learning about how RaiseMe can support your institution? Contact us here.
You may also like New transfer success initiative will reward students with financial aid awards for strong academic performance, and on-time... The higher ed industry is reacting to a rapidly changing student search landscape. In a very short period of time, admission offices across the US shifted tours, events,...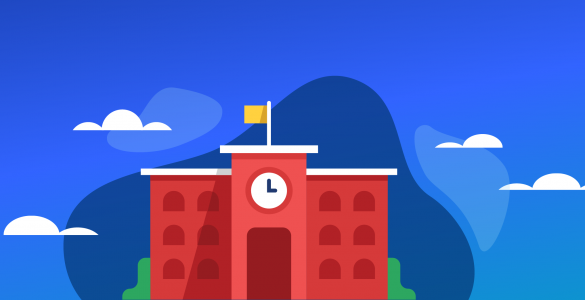 It's time to rethink how your university's enrollment team is utilizing student search next fall in the wake of COVID-19.