Mercy College Outreach Team's Modern Approach to Phone Calls
During this uncertain time, the way that colleges and students connect must rapidly change. As higher ed institutions think about how to pivot their recruitment strategies, turning back to past tactics is a creative way to engage with students. Mercy College shared with us the effectiveness and importance of calling students in their admissions outreach.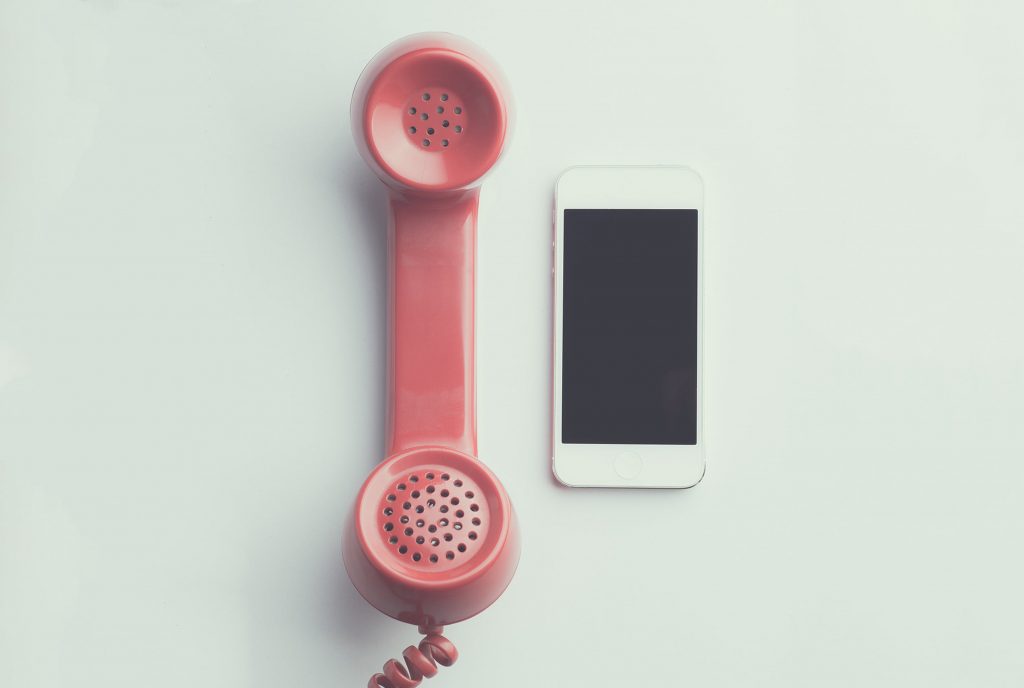 As the world has become increasingly digital, so too has higher ed. Common recruiting practices have shifted in an effort to be more modern, from calling and sending postcards to texting and emailing, leaving much of the face to face conversation for college fairs and visits. But what about phone calls?
In the world of business, it's still a common practice to call prospective clients, make cold calls, or hold information sessions over the phone. Even when every day there seems to be a new medium to reach someone, businesses still consider calls to be critical, and the internet buzzes with articles and blogs describing its importance.
The team at Mercy College understands the importance of phone calls, and They have created an outreach team that focuses on scheduling calls with prospective students, using application information and RaiseMe student profiles to start conversations over the phone. We spoke with this innovative outreach team about how they are leveraging new technology to increasingly personalize the tried and true practice of phone calls.
Personalization & Technology
Kaitlyn Lennox, the Associate Director of Admissions Outreach, explained the importance of personalization for Mercy College stating, "Here at Mercy we follow a service philosophy that includes personalization and care for our students every step of the way; from their first day navigating campus through walking across the stage at commencement. I train my team to use every tool available to ensure our prospective students are given this same attention and customized approach before they ever step foot on campus."
Mercy is using technology to help their team have more personalized conversations with students. Through RaiseMe, Mercy College is able to directly connect with students and see what they are up to throughout their high school journey. This gives them the opportunity to speak about a variety of topics, such as:
The micro-scholarships they've earned
Their indicated interests in majors
Their intent to apply status
Extracurricular activities
Campus visits
Given this information, the outreach team is then able to prioritize topics and group different students together to provide information that is most relevant to them.
Kaitlyn elaborated on this goal of personalization, saying, "Our pursuit includes getting to know each student one by one; RaiseMe has helped in accomplishing this goal in a much earlier time frame and the end result is a more informed student selecting a college that is the right fit for them and their families."
Creating a time and space to make connections
A large part of this personalized communication strategy has involved phone calls. Similar to successful businesses today, Mercy College has found that phone calls can be a successful recruitment strategy. Having a phone call with students allows their admissions counselors to make authentic connections based on that student's experience while also answering questions students have.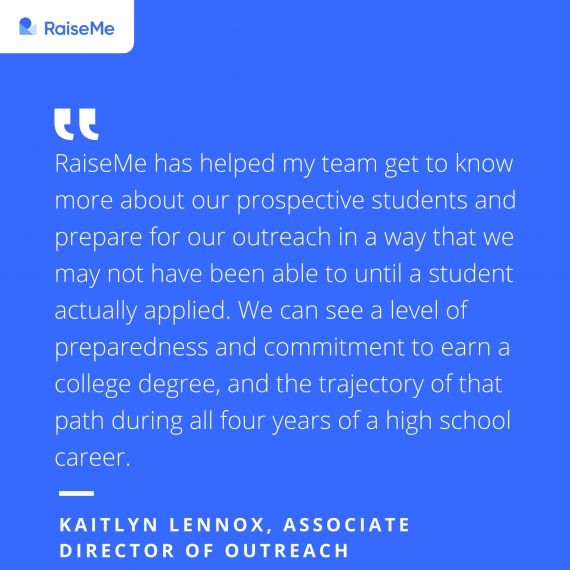 Kaitlyn shared the importance of phone calls for those who might have difficulty visiting a college. For prospective students who have multiple jobs or are helping support family members, getting to campus or finding appropriate information online can be prohibitively time-consuming. By having the outreach team schedule a direct call, Mercy College is able to answer these students' questions, and walk them through steps that make the most sense for them; whether that is visiting campus, talking about their experience, or talking with financial aid to better understand their options, they are able to address each student's needs individually.
The outreach team has a particularly impressive approach for increasing campus visits: They have a texting campaign that is aligned with fall and spring visit days and encourages students to schedule a phone call, simply giving them an option to text back 'yes' to schedule one. Then right before on-campus visit days, the calling team directly encourages students to come and visit. They further incentivize campus visits by offering a micro-scholarships through RaiseMe. The combination of these efforts has proven to be a success in increasing campus visits to Mercy College.
Mercy College's approach to recruitment shows the power of combining traditional and modern tactics. We look forward to learning more from this innovative RaiseMe partner as they explore more authentic ways to connect with students using modern technology and personalization.
To learn more about how your institution can connect with RaiseMe students, contact us here.
You may also like New transfer success initiative will reward students with financial aid awards for strong academic performance, and on-time... The higher ed industry is reacting to a rapidly changing student search landscape. In a very short period of time, admission offices across the US shifted tours, events,...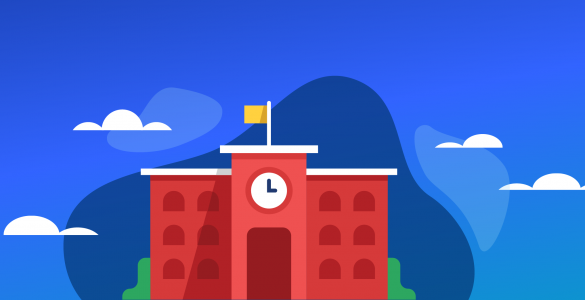 It's time to rethink how your university's enrollment team is utilizing student search next fall in the wake of COVID-19.