Recruiting and Supporting Rural Students During COVID-19: Part Two
The leader of the NACAC Rural and Small Town SIG has deep insight and practical advice for why and how universities should be working with rural communities during and after the COVID-19 crisis.
In part two of our interview with Andrew Moe, Director of Admissions at Swarthmore College and one of the leaders of the NACAC Rural and Small Town Special Interest Group (SIG), we learn how institutions can recruit and support rural students during this challenging time and encourage their college-going journeys. Andrew also shares how admissions professionals, counselors, and educators can get involved with the NACAC rural and small-town SIG.
Missed part one? Read it here.
Andrew Moe, Director of Admissions at Swarthmore College & Leader of NACAC Rural and Small Town SIG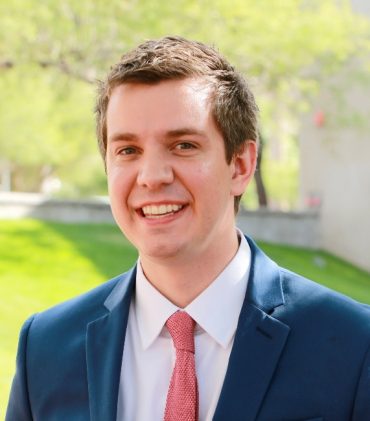 What are some of the challenges rural students face?
Some of the largest challenges for rural students right now is obviously the shift to virtual learning, and this shift has so many dimensions and barriers for rural students. If we look at the data, some FCC broadband reports, about 31% of people living in rural areas don't have access to high-speed broadband internet service, and that's compared to just 4% of people living in cities.
So we already know that just with the internet, rural communities are underserved. But there are always strategies you can try to address these challenges. For example, with the internet capacity being restricted, an all-virtual strategy might not work, but these students might have access to cell phone service so you could leverage that. Or if they don't have cell phone service, maybe they have a computer with a USB port, and you can send them a USB drive with videos, recorded panels, and other information.
Rural communities of color are especially hard hit. We see double to triple rates of poverty in comparison to white rural communities (for Native and Indigenous communities this number hovers around a triple rate of poverty). We also see that rural communities of color aren't able to access broadband internet to the same level as their white counterparts. This has a lot to do with government not investing in rural communities, and especially rural communities of color.
It's important to recognize that even the term "rural", is very diverse. Not only racially and ethnically, but also just recognizing the difference in regions. Western Alaska communities are very different from rural Maine, which is very different from South Texas and they all encounter their own challenges and bring different assets to the table. For example in Western Alaska, I was speaking to some counselors who indicated that hosting science fairs was challenging because they weren't able to receive typical supplies from a Walmart or Target in a timely manner. So when they want to hold a science fair, they have to put in an order for supplies months ahead of time. That's incredibly valuable information for admissions officers when making decisions in the admissions committee.
Many rural communities struggle with online learning, which obviously right now connects with K-12 learning, but also connects with the college admissions process. All applications are online, or right now we have standardized testing canceled at rural schools, which means later in the year a student might have to travel much further to access that test. All of this is to say it's super important for us to continue to be flexible, reevaluate our policies, and really try and reach rural communities wherever they are and however we can.
What else would you share with universities that are recruiting rural or underrepresented students right now?
I guess I'd just like to say to colleges to try and be as flexible as you can. Especially given COVID-19, but even outside of COVID-19. Be as liberal as you can with fee waivers, enrollment deposit waivers, test-optional policies, self-reported testing, etc. Whatever you can do to help encourage underserved students to complete this process and actually apply to college, the better.
We shouldn't be throwing up all these barriers in front of students, because if we continue to do the exact same things over and over again, we aren't going to get any different results. If you have a goal of getting more rural students to apply but you don't address the actual barriers in front of those students, you are never going to have more rural students apply. And that's to say nothing about the support they might find on a college campus once they arrive. I think a lot of institutions need to undergo self-evaluation and understand what barriers are in their processes, and be innovative and creative in breaking down those barriers. Our rural and small-town students would really benefit from this work.
What are the ways that folks can get involved with the Rural SIG?
That's easy! Simply complete our membership form. It's free to join, and you don't need to be a member of NACAC or any other professional organization. We welcome all, so if you're a counselor, teacher, admissions officer, community-based organization advisor, or any other professional doing this work, you're welcome to join. We'll get you started right away.
Learn more about how RaiseMe works with colleges and universities to engage diverse groups of students.
You may also like New transfer success initiative will reward students with financial aid awards for strong academic performance, and on-time... The higher ed industry is reacting to a rapidly changing student search landscape. In a very short period of time, admission offices across the US shifted tours, events,...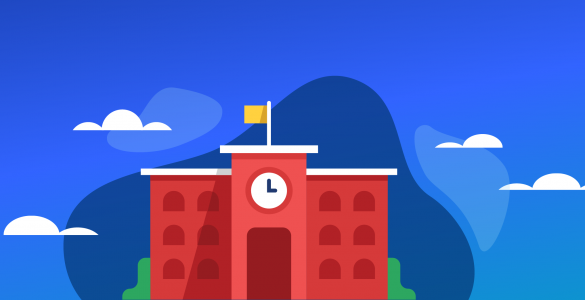 It's time to rethink how your university's enrollment team is utilizing student search next fall in the wake of COVID-19.