Challenges (and Solutions) to Student Success During COVID-19
Institutions are shifting to long-term support and engagement for their undergraduate students in preparation for an alternative fall term. Here's what RaiseMe can do to support.
This fall, universities around the country are facing some extremely difficult decisions.
Forced to send students home this spring in response to COVID-19, schools are now trying to figure out what comes next. And while many universities have already publicly announced plans to reopen their campuses come September, the truth is that a lot can change over the next few months. How does this uncertainty impact whether a student decides to return to school? And how can universities best prepare strategies to make students successful when they do?
In March, we saw an outstanding effort across higher ed to quickly transition from on-campus to online. But as the discussion shifts from short-term solutions to long-term changes, schools need to have a plan in place to drive virtual student engagement. Here's why:
The college experience is going to look very different this fall. True, we're still unsure exactly what the experience will look like (here's a list of 15 possible scenarios), but we know it won't look the same as last year. And it's highly likely that part (if not all) of the student experience will be virtual. For many schools, this spring forced widespread online learning adoption for the first time. As this continues into the fall, schools will need tools to drive student engagement in this new reality.
Virtual engagement leads to increased student success. For decades, research has shown that 1) increased engagement leads to higher retention and increased student success, and 2) that student success and retention are directly tied to feelings of belonging. It's critical for schools to help students take advantage of virtual resources and activities that will best support them in a new and challenging environment. And it's more important than ever that schools have the right tools to drive and track virtual engagement. Even if schools resume on-campus learning this fall, the baseline expectations for virtual engagement capabilities will likely be significantly elevated following this spring.
Declining enrollment is a very likely possibility. Recent surveys all point to a high likelihood of a significant enrollment decline this fall. In response, some schools are exploring strategies to expand admissions efforts to a wider group of potential students. With expanded admissions, schools will need to expand their programs and resources to meet a more diverse set of student needs.
How can RaiseMe help institutions drive student success behaviors?
In order to successfully drive virtual student engagement, universities need to have the right tools. And, the right partners. RaiseMe partners with schools to deliver student success programs that address engagement challenges and drive student success behaviors. We do this through:
Micro-scholarship programs

, delivered via our Student Success platform, that leverage behavioral economics to incentivize engagement and increase adoption of student success activities via scholarship rewards (i.e., meeting with advisors, joining virtual tutoring sessions, submitting the FAFSA, etc.)
Customized,

incentivized nudging

via SMS messaging to create real-time awareness and increased engagement on specific actions (meeting students where

they

are)
An

intuitive, gamified app

for students to track scholarship opportunities, access resources, and prioritize their actions
By using micro-scholarships to incentivize student engagement activities, we help schools increase student success and affordability (and to date, we've invited thousands of students to participate in our programs.) We know it's more important than ever that schools have effective tools to drive virtual student engagement, and that all students are set up to succeed.
If you're interested in learning more about how we partner with schools, you can reach out to our team here.
You may also like New transfer success initiative will reward students with financial aid awards for strong academic performance, and on-time... The higher ed industry is reacting to a rapidly changing student search landscape. In a very short period of time, admission offices across the US shifted tours, events,...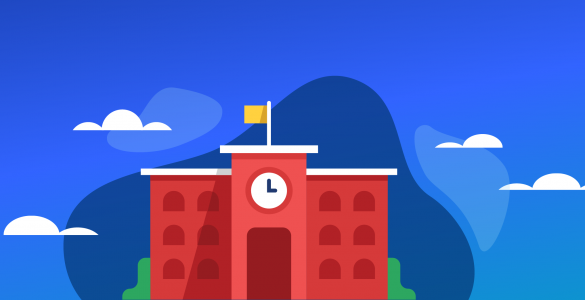 It's time to rethink how your university's enrollment team is utilizing student search next fall in the wake of COVID-19.