Partner Spotlight: Rocky Mountain College's Rural Recruitment Practices
The Dean of Enrollment at Rocky Mountain College spoke with us about the importance of recruiting rural students, and how enrollment teams should see this as an opportunity for their campus.
After our discussion with Andrew Moe, the NACAC rural and small town SIG leader, it was clear that many universities are supporting rural students in different ways, while other universities have yet to fully consider what a rural recruitment program might look like. We spoke with Austin Mapston, Dean of Enrollment Services at RaiseMe partner Rocky Mountain College to learn about how his university is recruiting rural students and the advice he has for higher ed leaders.
Learn about Austin's experience recruiting rural students, and why even with a small team or at a small college, rural recruitment can have a big impact.

How do you define rural? Or what does rural look like at Rocky Mountain College?
Montana, and the West, for that matter, is such an expansive area geographically. Billings is the largest city in Montana and the only classified "urban" community in the state. As such, a large number of our students come from rural communities. Using myself as an example, I grew up in Denton, MT, a community of only about 200 people and graduated with a class of 14.
Each year during Orientation I host a welcome session for parents where I talk about the demographic makeup of the new incoming class to provide context and perspective. Last year, we had a student from rural Montana whose community was listed as having only 7 people. In fact, it was one family who arguably has their own zip code. On the other side of that example, we had a student from Berlin, a community with a population of 3.8 million people. I think it's important for students and families to recognize the vast diversity, even amongst rural communities, and where their peers are coming from; and, you can imagine the incredible mix of these students together. It is such a unique and interesting blend of backgrounds and experiences.
Why is it important for institutions to recruit rurally?
Even prior to the challenges presented by COVID-19, institutions nationally have been struggling with the reality of decreasing enrollments. While there are many underlying factors attributed to enrollment declines (fewer college-aged students, demographic and population shifts, arguments of value and affordability, etc.), there is still a meaningful number of rural students who do not persist to post-secondary options. There is an untapped market that is often easy to overlook, especially when, in my case, a student graduates with 30 students or less. Case in point: 40% of high school seniors in Montana do not pursue higher education. Similar persistence rates are found in other rural western states.
We, as a country, reside in such a polarized environment right now, and education is a great way to bridge that divide. For many rural communities, they feel left behind, or excluded from education. Institutions can do a better job of bridging that divide just by reaching out.
"We, as a country, reside in such a polarized environment right now, and education is a great way to bridge that divide. For many rural communities, they feel left behind, or excluded from education. Institutions can do a better job of bridging that divide just by reaching out."

Austin Mapston @RMC_Montana
What are some ways institutions can help support rural students?
All students face challenges when it comes to higher education, albeit some more than others. The challenges facing rural students are not necessarily unique, and they mirror many challenges of urban and inner-city youth. The process by which we go about solving and addressing these challenges are very similar if not the same. Rural students just reside in a different setting.
For institutions serious about assisting their rural students I would recommend the following basic best practices:
Know who your students are.
Identify the specific challenges that rural students are facing at your institution.
Identify the resources (or lack thereof) and connect students as appropriate to those support services or develop infrastructure/processes to address any shortcomings.
When it comes to the barrier of technology, what are the ways you address it?
We have never been more connected to one another, yet all the technology in the world isn't helpful when you don't have access or consistent access to it. Many of our rural students do not have cell phones, or if they do, they are often in and out of service to where the connection is not reliable. The same is true for internet access, especially outside of regular school hours.
We still invest a large portion of our budget towards physical print marketing, in-depth financial aid literacy and affordability literature, and even physical printed copies of admission and housing applications. We even go as far as helping students fill their FAFSA out over the phone. This is as much for the students' sake as it is for the parents' benefit. On average, many of our rural students are classified as first generation.
What are the ways you can support students once they are enrolled?
The first step is to aid those students in the transition to your institution – culturally, emotionally, and academically. Students from rural communities are accustomed to knowing (or being related to) everyone in their town where the adage 'it takes a village' is almost literal. This sense of community and security can easily be upended once at college.
Recognizing the importance of connection and a developed sense of community plays in the long term success of any student, so we have enacted a peer mentoring program where every new student is paired with a trained upperclassman to assist in that transition. Even something as simple as a monthly check-in goes a long way in reminding students that they are part of the community and we, as an institution, are here for and care about their success.
Learn more about how RaiseMe works with colleges and universities to engage diverse groups of students.
You may also like New transfer success initiative will reward students with financial aid awards for strong academic performance, and on-time... The higher ed industry is reacting to a rapidly changing student search landscape. In a very short period of time, admission offices across the US shifted tours, events,...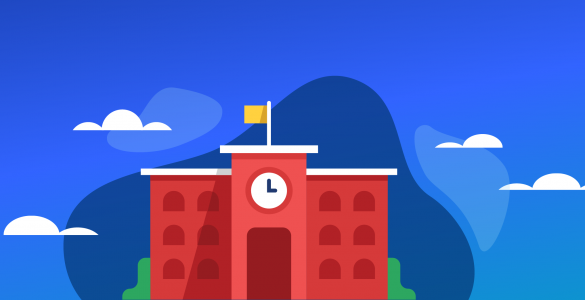 It's time to rethink how your university's enrollment team is utilizing student search next fall in the wake of COVID-19.