Recruiting and Supporting Rural Students During COVID-19: Part One
The leader of the NACAC Rural and Small Town SIG has deep insight and practical advice for why and how universities should be working with rural communities during and after the COVID-19 crisis
One of the groups of students facing particular challenges during COVID-19 is rural students. For these students, the crisis has exasperated existing issues they already faced and also created new ones. Representing about 30% of all high school students, rural students add unique benefits and culture to institutions.
We spoke with Andrew Moe, Director of Admissions at Swarthmore College and one of the leaders of the NACAC Rural and Small Town Special Interest Group (SIG) to learn how institutions can recruit and support rural students during this challenging time and encourage their college-going journeys. Andrew shares how important rural students are for a truly diverse campus, and how institutions can invest in rural students in a way that works for that institution.
Andrew Moe, Director of Admissions at Swarthmore College & Leader of NACAC Rural and Small Town SIG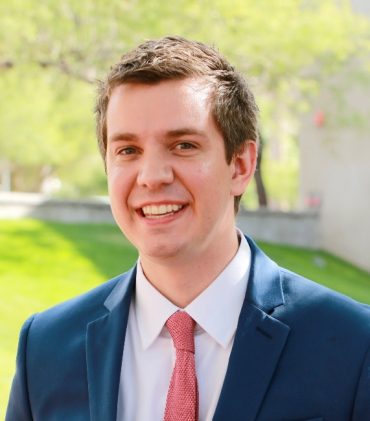 How did you become so passionate about rural students?
I don't claim to be coming from a super rural area. But I went to high school in a relatively small city, Janesville, WI. My high school served a lot of rural communities. The nickname was 'Cow Pie High,' so we had a lot of dairy farmers, cows, and pastures. Our community was close-knit and I didn't grow up near any major cities. So I understand some of the similarities of when you are geographically isolated. For example, we didn't have college fairs or visits by colleges at my high school.
When I went to my high school counselor my senior year and said I wanted to leave Wisconsin for college, she said, "I don't do out of state, so I don't know how to help you." I think that can sometimes be the case in rural communities. Students that are thinking about postsecondary education can be on their own. Now, of course, there are a lot of really wonderful counselors out there, so I don't want to take away from their work.
A couple of years ago when I looked around at my peers and professional networks, I realized there was really no community of school counselors, admission officers, institutions, and vendors for rural communities. Not like there were for other special interest groups. So Peggy Jenkins, Director of Palouse Pathways and I decided to start a special interest group with NACAC.
Why should universities recruit rural students?
First and foremost, rural students are resilient and their work ethic is incredible. They also make tight community ties and bring that culture to campus. I can't emphasize enough the benefit of having different perspectives from rural students on our campus. They might be politically different, ideologically different, religiously different or simply represent other lived experiences. There are so many ways that rural communities develop and bring those perspectives to our campus.
"I can't emphasize enough the benefit of having different perspectives from rural students on our campus. They might be politically different, ideologically different, religiously different or simply represent other lived experiences. There are so many ways that rural communities develop and bring those perspectives to our campus."

@andrewsmoe
I think admission officers and colleges need to realize that this doesn't have to be "hard work". You don't have to necessarily spend weeks and weeks driving from one community to another. There really are relatively easy ways to do this.
One is just stepping out and recognizing if you don't know the status of rural students on campus. I think the argument gets much further with administration, the board, the president's office, etc. if you can prove that rural students are underrepresented. Then it's really about finding strategies to reach those students. One of those strategies I encourage is to connect with educators in rural areas. It doesn't require a ton of resources, but mostly brain power and taking time to sit down and say "okay, how do we do this". Then you will have to identify how to support those students.
How did Small Towns at Swarthmore come to be? What steps could universities replicate to create something similar?
At Swarthmore, we're very mission-driven. When I started at Swarthmore five years ago, I began my work as the Director of Access. We have a Director of Multicultural Recruitment that I work in tandem with, as there are many intersecting identities. As Director of Access, I spent a lot of time working with first-generation students, low-income, undocumented, students in high poverty high schools, and students where English is not their first language.
When I started, I also had in my portfolio rural and small-town students. I realized we had no infrastructure for rural students, no communication flow, little travel, and nothing built into our CRM to track these students. So we worked to change that as we recognized that rural students are part of our diversity work and admissions staff started to realize that rural students were deeply underrepresented at Swarthmore and at selective schools overall.
Depending on your definition, rural students represent 20%-30% of all potential college students, but at Swarthmore they represent about 5% of the population. This is pretty much the same stat across the board at any selective college reporting their rural student numbers. So Small Towns at Swarthmore came to be because we just realized we needed a larger rural student presence, on our website, in our communications, in our travel planning. And since then our current rural students have started conversations to initiate a student mentorship program for rural students, as well.
One of the challenging parts of rural recruitment for most institutions is that they haven't defined who is "rural". They have yet to define what rural means to them and their admissions process. Whereas institutions know how many first-generation students they have, or how many students of color they have, institutions don't necessarily know rural unless they put the time in to know what that number is and have thoughtful conversations around this group of students.
How do you think about building relationships in rural areas long-term?
Building relationships with rural educators and students are not that different from doing so with folks from other types of schools. I think it's important to show up. I often tweet or message these groups all throughout the year, to connect with folks and build relationships.
If you can help an educator as well, that is always appreciated. They don't want you to just show up, connect with their best student, and leave. Try to sit on a panel about financial aid or do something helpful that might reach more students. It's important to develop relationships and connect with folks in meaningful ways.
If an admissions counselor asks me, "Okay, we want to do travel to rural areas, what should we do first?", the first thing I'm going to ask is if they have been in contact with those educators prior to this. If you just show up and you've never been there before, why would they put in time if you haven't reached out or established any relationship? I encourage admissions counselors to try and schedule a 15 minute call with counselors before going on a trip to just start building a relationship. That way, counselors can better understand your purpose and who you're trying to reach.
Stay tuned for Part Two of our interview with Andrew Moe about the particular challenges facing rural students right now and how schools can best support them.
Learn more about how RaiseMe works with colleges and universities to engage diverse groups of students.
You may also like New transfer success initiative will reward students with financial aid awards for strong academic performance, and on-time... The higher ed industry is reacting to a rapidly changing student search landscape. In a very short period of time, admission offices across the US shifted tours, events,...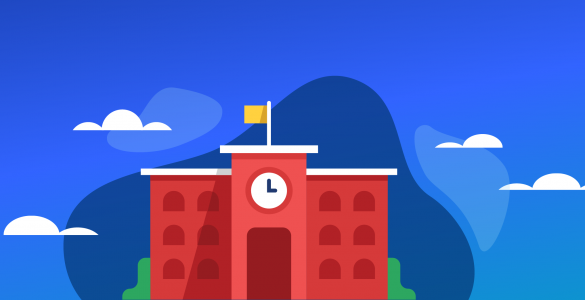 It's time to rethink how your university's enrollment team is utilizing student search next fall in the wake of COVID-19.