3 Key Trends in Student Success in 2020
Read more about the 3 key trends we expect for student success this year based off of over one hundred conversations with institutions last year.
At RaiseMe, our mission is to help all students realize their college ambitions. Initially, we set out to accomplish this with our micro-scholarship platform, a free tool that provides high school students the opportunity to track academic and extra-curricular achievements, starting as early as 9th grade, against real scholarships. Millions of students have benefited, hundreds of intuitional partners are increasing access and engagement, and RaiseMe has facilitated billions of dollars in scholarships.
Last year, we announced an extension of that work: our student success platform. Leveraging the same model and underlying technology, RaiseMe partners with universities to design micro-scholarship programs for current students. The goal of these programs is to drive student success behaviors and increase retention. In a direct way, RaiseMe is realizing our ambition to help students to – and now through – college.
Over the past 12 months we met with more than one hundred universities to learn about how they approach student success. From those discussions, a number of patterns emerged around what schools are doing, what's causing challenges, and what seems to be working. Through those insights, we identified three key trends in student success we believe will continue to develop through 2020:
1. There is an organizational shift underway in how higher education approaches student success.
Driving student outcomes is mission critical to higher ed, and institutions have always emphasized resources and strategies to make students successful. However, with rising costs to attract and enroll students, looser recruitment guidelines, and declining high school student population growth, schools today realize it's more important than ever to help students retain once they come through the doors.
Many schools are approaching this by centralizing student success resources under one team, and others have shifted divisions like financial aid to align more closely with retention efforts. To streamline their retention strategy, the University of South Alabama created a scholarship team that provides a link between enrollment management, student success, and financial aid.
From school to school, this shift might take different forms. But one thing remains the same: higher ed is fundamentally rethinking how a university operates to drive student success. Given the external factors facing schools today, this is a trend that's likely to continue for the next few years.
2. Even with innovative technologies and best practice success strategies, students still need significant guidance on how to prioritize being successful.
In a time of smartphones and side-hustles, the competition for students' attention is fierce. New technologies like AI chat bots and advising apps can help schools address engagement, but they often contribute to "technology fatigue" among students. Combine that with a wide array of student support resources, and the experience can be so overwhelming that sometimes students choose to simply opt-out (if you're an administrator trying to get students to better engage on new software or visit the tutoring center more often, you know this problem all too well.) Even more challenging, students sometimes have to choose between earning money and taking advantage of success resources. According to the National Center for Education Statistics, over 40% of traditional undergraduate students hold a job while attending school.
To address these competing priorities, some schools use work study, structured first-year experience programs, for-credit courses, or professional coaching models. RaiseMe uses behavioral economics and thoughtful micro-scholarship program design to incentivize students to take the most important actions at exactly the right time (our student success pathways). Whether on their own or with a partner like RaiseMe, schools need to have a strategy for guiding students through the noise.
3. There are varying degrees of "nudges," with some proving to be more impactful in driving student success than others.
Over the last 12 months, higher ed saw a number of papers released on nudging. Some research showed that simple nudging didn't significantly impact student enrollment, even calling into question the value of nudging at all. But even in those studies, researchers found that the more personalized and custom the nudge, the better it performed.
Most recently, the National Bureau of Economic Research released a study that showed nudging with financial incentives was very effective in driving student decisions and performed significantly better than nudging alone. Wayne State University is using different types of nudges to drive different behaviors, including using incentivized nudges as part of their student success micro-scholarship program with RaiseMe. Regardless of your stance, nudging as a strategy to drive student success won't be going away any time soon. We should see a lot more research and efficacy studies on nudging released over the next year.
Looking ahead…
There are many more examples of how student success is evolving, and how institutions are taking new approaches to help their students succeed. We're excited to see this continue, and for RaiseMe to play a part in this effort by partnering with some of the most innovative schools in higher ed. Hopefully, these key trends can jumpstart discussions around your strategy at your institution.
Want to learn more about how RaiseMe partners with schools? Feel free to contact us here.
You may also like New transfer success initiative will reward students with financial aid awards for strong academic performance, and on-time... The higher ed industry is reacting to a rapidly changing student search landscape. In a very short period of time, admission offices across the US shifted tours, events,...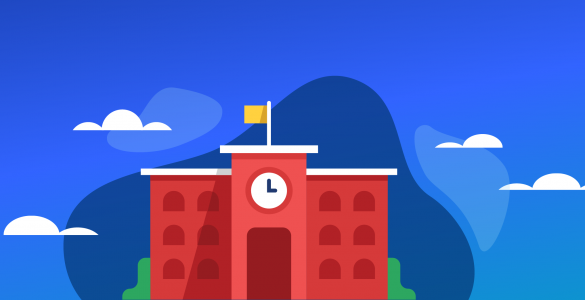 It's time to rethink how your university's enrollment team is utilizing student search next fall in the wake of COVID-19.