NISTS 2020 Recap: Forging Stronger Connections to Support Transfer Students
RaiseMe is winding down from an amazing week in Atlanta! Our team was fortunate enough to attend the National Institute for the Study of Transfer Students (NISTS) Annual Conference, an event centered on data, best practices, and emerging trends in how to best support transfer students. We were thrilled to participate as sponsors, presenters, and as a partner of Ivy Tech Community College. Curious what we were up to? Check out our highlights below:
Concurrent Presentation: Exposure to Connection
RaiseMe, Oakton Community College, and Columbia College Chicago joined together to present a concurrent session, Exposure to Connection: Collaborative Partnerships and Reimagining Cross Institutional Transfer Relationships. Using recommendations from the Aspen Institute's (2016) Transfer Playbook our team described the ways Columbia College Chicago and Oakton Community College have strengthened their relationship via making transfer an institutional priority, emphasizing advising, and developing strong curricular pathways. RaiseMe works to connect both institutions by incentivizing student achievement, which has contributed to a 64% increase in Oakton Community College students who attended Columbia College Chicago in Fall 2019. Our presentation is here.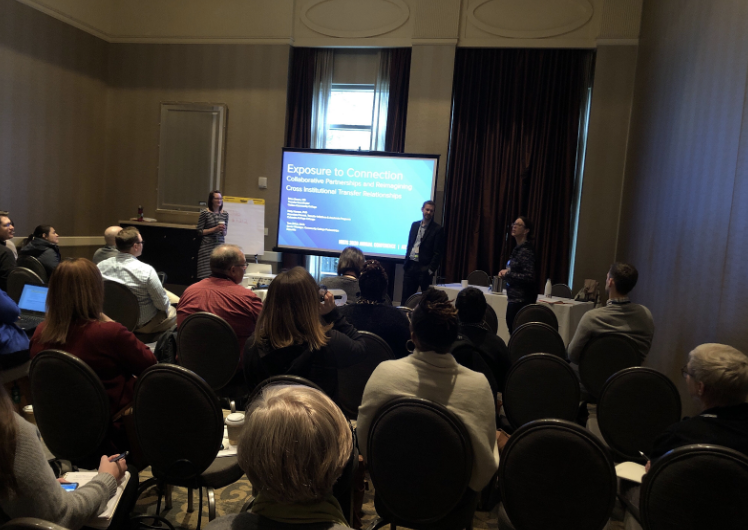 RaiseMe & Ivy Tech Community College: Indiana Transfer Partners Reception
RaiseMe is thrilled to support students at Ivy Tech Community College, which is comprised of over 40 locations, making it one of the largest two year colleges in the country. Ivy Tech has shown tremendous thought leadership in the areas of completion and transfer — demonstrated by over 100 transfer agreements, dedicated transfer advocates, and concurrent enrollment opportunities. RaiseMe was honored to participate in the Indiana Transfer Partners dinner, designed to appreciate the work of four year institutions in Indiana, and to foster an ongoing dialogue exploring collaboration opportunities that benefit students.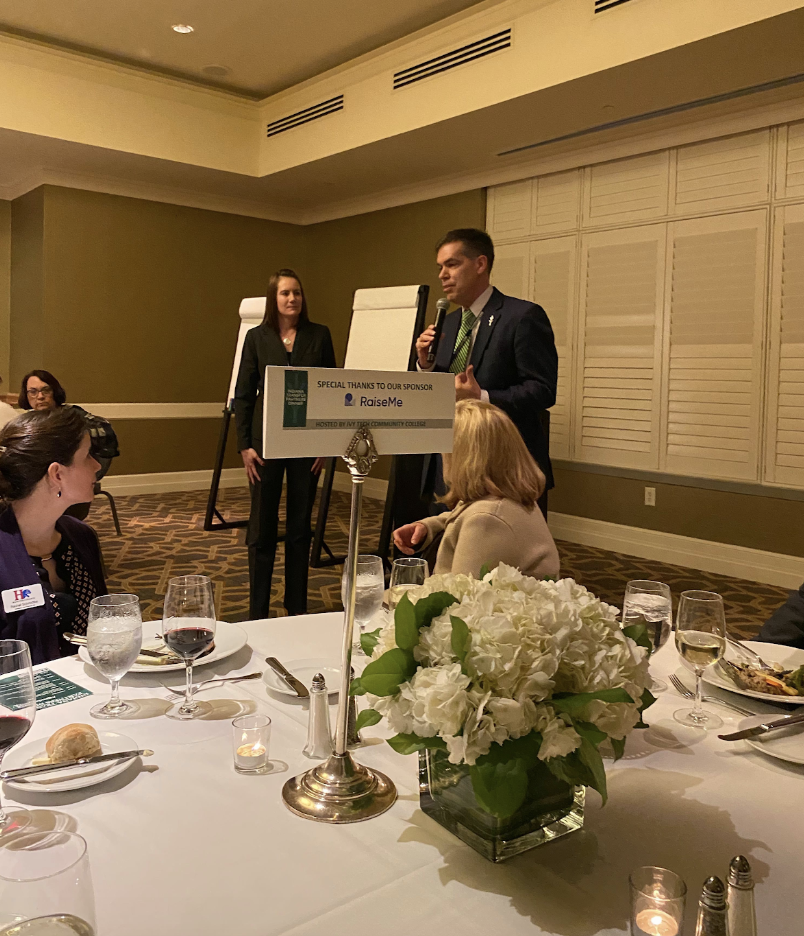 Lastly, RaiseMe wants to extend a warm thank you to the entire NISTS team for creating such an important forum for sharing research, best practices, and emerging thought leadership that is so squarely focused on student success. Click here to learn more about NISTS and how they are leading the charge in transfer student success.
Want to be a RaiseMe expert like Ivy Tech and Oakton? Reach out to ccinfo@raise.me to inquire about our free partnerships, marketing materials, and educator support.
You may also like