Volunteering: Personal Statement Workshop with ScholarMatch
Each year, RaiseMe takes a group of volunteers to ScholarMatch to work with local high school seniors on their college application personal statements.
While the RaiseMe team works hard daily to create a college access product, it's not every day that we get to work one on one with students on their actual college applications. That's why each fall we love volunteering with ScholarMatch to help seniors write their personal statements. 💛
Up until the application deadlines, local San Francisco high school students can go to ScholarMatch to get help with the Common App personal statement and University of California personal insight questions. As volunteers, it's our job to meet the students where they are, be that brainstorming ideas for how to answer the prompt, expanding on a rough draft, or refining and editing a final draft statement. It's our hope that by the end of the work session, students are one step closer to submitting an application to their dream schools!
Here's what a few of our volunteers have to say about the experience:
This was my very first event partnering with ScholarMatch and the wonderful students they help. It brought me so much joy to know that I was contributing to such a monumental moment in their lives. Writing can be a stressful and tedious event, and I felt very privileged to have students open up about something so personal and close to them. The staff at ScholarMatch were extremely welcoming and knowledgeable about their students which I found as refreshing as the young faces, I was able to work with.

Michelle Evans, Accounting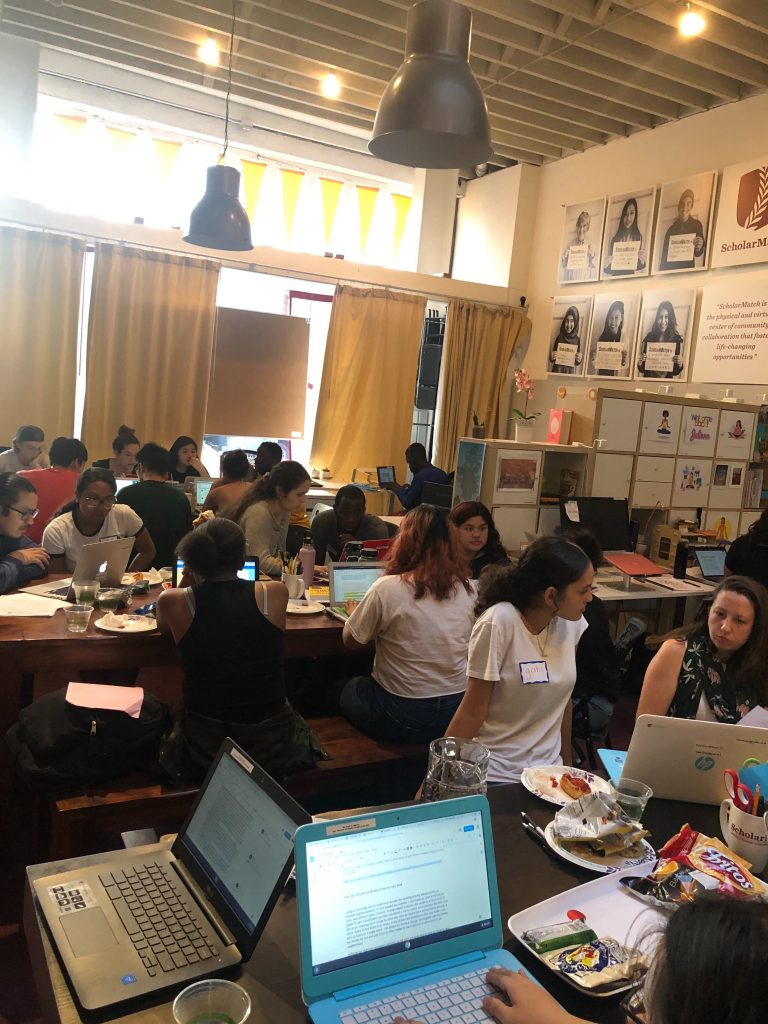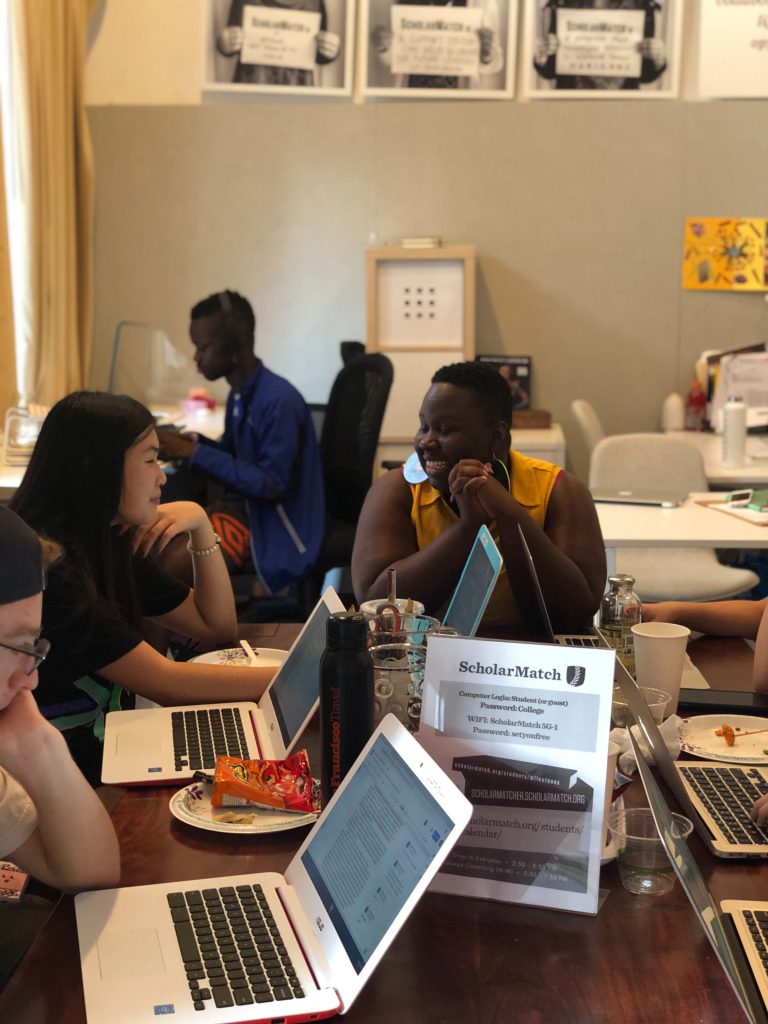 The Personal Statement Workshop was my third event with ScholarMatch, and I continue to be impressed by their student turnout and thoughtful approach to programming. I went into the event feeling excited to work with students on their essays, which as I remember vividly from my own experience, can be deeply personal. But because of that, I also went into my first conversation with a student feeling quite nervous — wanting my help to be of real value. What I came away from the event with, was the reminder that often the best way we can help students, and one another, is simply by being a good listener. Instead of making many suggestions, I felt like I provided the most help by being a patient ear to the students who were bravely sharing with me their vulnerable stories and written words.

Sam Schulte, Marketing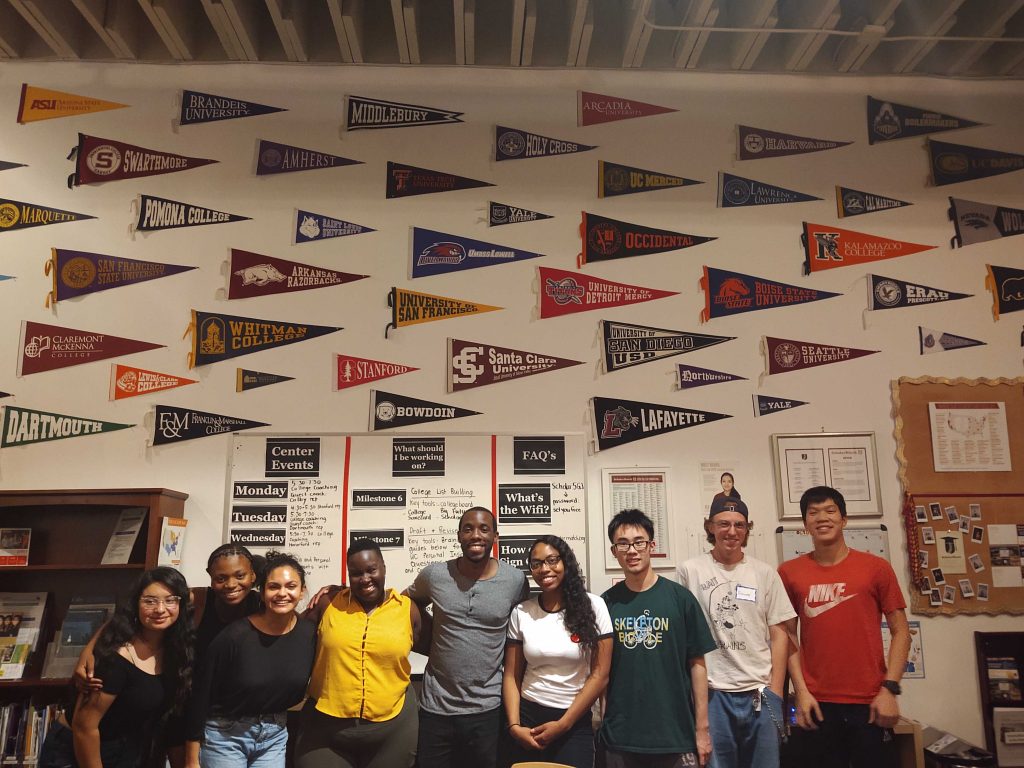 Thank you ScholarMatch students for letting us be a part of your journey and best of luck with your applications!
Want to learn more about working at RaiseMe? Check out our jobs page.
You may also like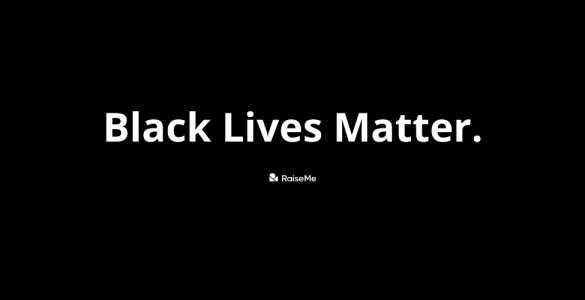 Racism, police brutality, and violence have no place in our society. Read more about our commitment to eradicating racial...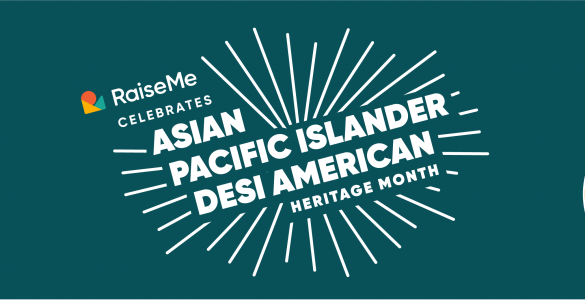 Get inspired by these artists for Asian Pacific Islander Desi American History Month!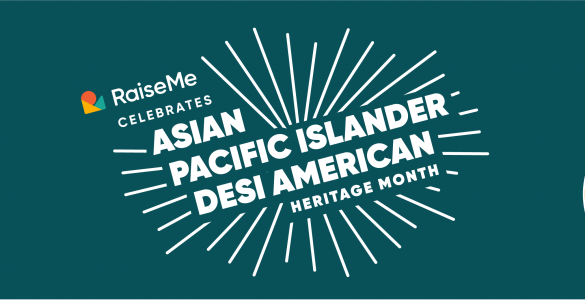 RaiseMe is taking a step back during the month of May to explore and celebrate the diverse experiences amongst Asian American and Pacific Islanders.