RaiseMe Team's Top 5 Tips for Work From Home Success
In the wake of the novel coronavirus, our RaiseMe team shifted to a fully remote work staff overnight. Luckily, a quarter of our team was already working remotely full time and were able to share their tips and tricks with the wider team. Over the next few weeks, we'll share our WFH expert's tips on everything from how to set up a productive home workspace to how our teams and ERGs have seamlessly scaled community-building efforts to a virtual setting.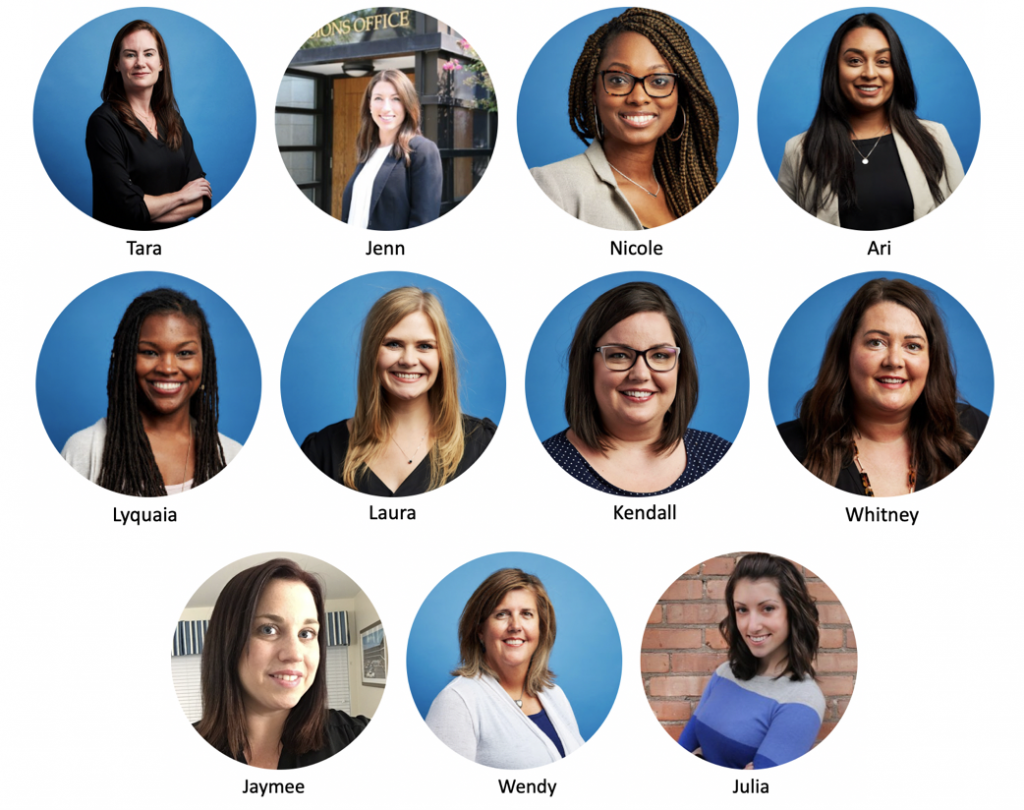 You met our experts in Part 1 of the WFH series. This time, we asked them to share their all-time favorite advice. Check out their top 5 tips below:
Tip #1: Create a Routine for Yourself.
Tara: This might sound ridiculous, but don't give in to the pajama temptation! It's easy to work in sweats every day, and it's ok once in a while, but getting dressed like you are leaving the house can do great things for your mindset!
Kendall: Stick to a morning routine! While it may be tempting to roll out of bed and work in pj's or yoga pants all day, do the things that make you feel good, regardless of whether or not you plan to see other people.
Laura: Treat it the same way you would if you were going into the office. Don't start getting too flexible with your hours until you understand how to manage your energy levels, social connectedness, and communication.
Jaymee: Create a routine for yourself and establish clear boundaries for your work day. Make sure to "turn off" or you can be consumed by work. Balance is important, so you need to work out what's best for you.
Wendy: Set boundaries for starting and stopping work.
Tip #2: If Possible, Create a Dedicated Workspace.
Whitney: I have a dedicated office, with a door! Very important at times to shut out the distractions.
Nicole: Put effort into making your workspace comfortable. Invest in the space you will spend a significant part of your day. The freedom to do that is another joy of working from home!
Tara: I make it a priority not to work from leisure areas in my house, like my living room or bedroom, to create some separation between my personal and professional life.
Tip #3: Communication is Key!
Jenn: Keep in regular communication with your boss, and your team – not just on work-related things, but on social things as well. That's what allows us to get to know each other on a personal level which builds trust and rapport. Don't hide behind the screen – use your voice as if you were in the office in person. Also, invest in a good headset!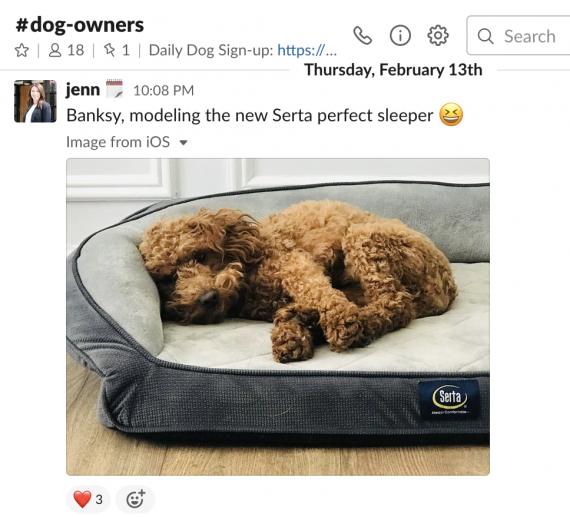 Nicole: Trust that if you're looking to connect, so are your teammates. While it might feel strange at first, take a second to have "water cooler" talk about the weekend or The Bachelor with colleagues before starting a meeting if there is time. We all need to feel more connected and it's worth it. Your work will be better because of it.

Jaymee: Ask for help and advice from other people who have done it themselves. You're not the only one who might be uneasy or not love it. You are not the only person who might feel isolated. Find "your people" that you can chit chat with via phone, Slack, or Zoom (or whatever tools you're using at this time) to help make the work at home life feel more connected. Introduce each other to your pets or kids – they both tend to make people smile. 🙂
Tara: I treat my remote work day the same way I have treated my face to face positions. I stick to a schedule, block my calendar at times when I am not available, and resist the temptation to do "life" things while I'm on work time. I also make sure to mute Slack (one of our main communication tools) when I'm off the clock, and try not to take meetings past 6pm. I've found these boundaries not only create balance, but they clearly signal to your colleagues when you are "on", and when you are "off."
Tip #4: Establish Boundaries With the People in Your Household.
Nicole: Be clear with your family about your needs when working from home. If you've not done it, it's hard to understand it. For my husband, who is a physician, working from home is a very foreign concept. So, I had to be clear with him about what my days look like, that I am on calls frequently, and that I need limited interruptions during the day.
Jenn: I try my best to only work in my work station, and not at the dinner table or on the couch. It helps me and my family to know when I am working, and when I am off.
Ari: Both my husband and I work remote so we make sure to take lunch at different times because we are too distracting!
Tip #5: Lean Into the Flexibility of Remote Work and do What Works for You!
Julia: Turn your camera on (for internal meetings) as much as you can! Don't be self-conscious. Lean into the perks of working from home, like playing your music loud, throwing in a load of laundry between meetings, or taking your dog for a long walk at lunch, as much as possible.
Ari: There are a ton of different tips out there from different people on what works for them. I think if you're open to trying out different methods, especially if it is your first time, you'll start to discover what works for you. Taking breaks and finding dedicated spaces works for me, but I know some people still like to start their day with a walk, the gym or read the news. Some like to listen to the radio for a short time or have something on in the background so it isn't so quiet. Whatever works; it just takes some time and honesty with oneself and the people in your household.
Wendy: Have healthy snacks in the house so you're not overly tempted with food.
Whitney: Quit pretending you will have time to fold laundry or clean the house, it's not going to happen!
Lyquaia: Find different places in your space to work throughout the day — that helps ensure you get up and move around. Take breaks and enjoy the outside when possible.
---
Want to learn more about working at RaiseMe? Check out our jobs page.
You may also like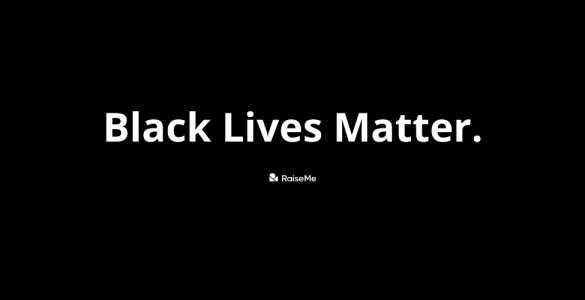 Racism, police brutality, and violence have no place in our society. Read more about our commitment to eradicating racial...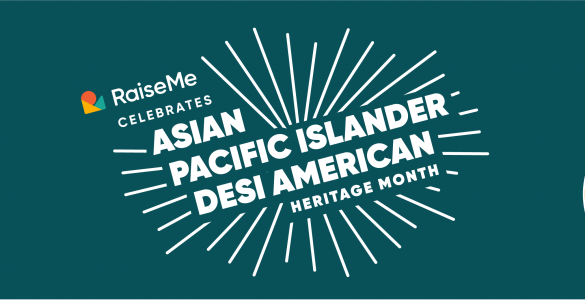 Get inspired by these artists for Asian Pacific Islander Desi American History Month!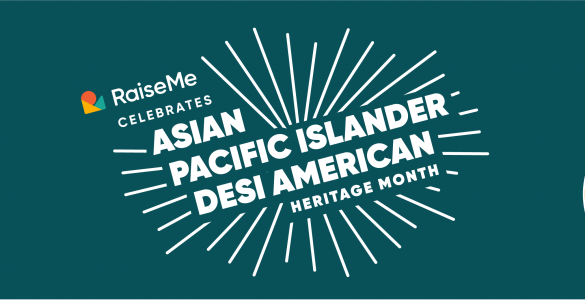 RaiseMe is taking a step back during the month of May to explore and celebrate the diverse experiences amongst Asian American and Pacific Islanders.