The Most Critical College Application Deadlines
There are no my dog ate my homework excuses or get out of jail free cards when it comes to the college application process. From the Common App to the SAT to the normal schoolwork you have your senior year, it is imperative to keep track of all the deadlines. Avoid the uneasy question of 'wait…when was that due?' by staying organized and stress-free with our guide on college admissions deadlines.
The Common Application
About
The Common Application can help you streamline the application process. It enables students to fill out one application for over 900 accepting colleges. Note that each school has its own set of specific requirements, such as documents or essays. Be sure to dig into each of your college's requirements while going through the application process.
Deadline
Typically between January 1 and January 15, 2019 (with Regular Decision) or November 1, 2019 (with Early Decision).*
FAFSA
About
The Free Application for Federal Student Aid, better known as FAFSA, is the form used to award financial aid for college. By submitting the FAFSA, you have the opportunity to access scholarships, grants, federal student loans, and work-study programs. In addition to the year before college, you will need to fill out the FAFSA each year you are enrolled. Each state has their own deadline for the FAFSA to qualify for state aid.
Deadline
Opens October 1, 2019
Closes June 30, 2020
Early Action
About
Early Action allows you to apply a few months earlier than regular decision. In turn, you'll hear back on your acceptance decision in late November or early December, depending on the college. It's possible that your acceptance is not denied or accepted, but instead is deferred. This means that your application will be reviewed again later with the regular applicant pool.
Deadline
Typically between November 1 and November 15, 2019.*
Early Decision
About
Like Early Action, Early Decision pushes the deadline to apply and the notification of acceptance earlier by a few months. However, unlike Early Action, Early Decision is binding. This means that you agree, upfront, that you will enroll in that university if accepted.
Deadline
November 1st, 2019*
Regular Decision
About
Regular Decision is protocol for most colleges. It is also the latest deadline, falling in the beginning of January. Spare yourself a stressful time crunch over winter break and get started with your applications early in fall.
Deadline
January 1, 2020*
Rolling Admissions
About
Some colleges offer rolling admissions — a window of accepting applications. As rolling admissions is conducted on a first come, first serve basis, it is imperative to apply early so that spots don't fill up or become more competitive as they narrow down.
Deadline
Fall to spring of your senior year.
The SAT
About
The Scholastic Aptitude Test, or the SAT for short, is an entrance exam used by the majority of colleges to help determine admission. The test is offered seven times throughout each year. Students are able to take the SAT multiple times and are only required to send colleges their best score.
Deadline
Spring/summer of your junior year, or fall of senior year.
It is best practice to send your score to colleges a month before application deadlines.
The ACT
About
The ACT is another common college admissions test students can take and send to colleges as a part of their application. All colleges that require standardized testing accept both the ACT and the SAT. Like the SAT, students can take the ACT more than once and choose which score to send to colleges.
Deadline
Spring/summer of your junior year, or fall of senior year.
It is best practice to send your score to colleges a month before the application deadlines.
Asking for Letters of Rec
About
The letter of recommendation is exactly as it sounds — a letter, written by a trusted mentor, recommending you to be accepted by the college you are applying to. The earlier you ask your trusted mentor, the better. By asking early, you show your recommender that you respect them and their time by not rushing them with an impending deadline. It's best practice to give your recommenders at least 3 weeks to write a letter.
Deadline
Due with college applications.
Ask at the end of your junior year to be on the earlier side.
The College Essay
About
The college essay, or personal statement, is a core component of many college applications. Colleges will typically provide a prompt within the application that allows you to describe your interests, personal experiences, goals, or learnings in depth. Because it can be such a compelling piece to your application, it is encouraged to give yourself enough time to brainstorm, write, and receive edits by others on your essay(s).
Deadline
Due with college applications.
Start the summer before your senior year to be on the earlier side, or give yourself at least 2-3 months before the application due date.
Sending Official Transcripts
About
Your official transcripts will be sent by your school counselor. Check the admissions requirements of each school you are applying to, and give your counselor any relevant information, such as your college list and the addresses for your transcripts to be delivered.
Deadline
Typically by the the college application date, but check with each college to give your counselor the correct deadline.
*RaiseMe Editorial Note: Please note that deadlines vary between colleges. It is best to check the websites of all the institutions you are intending to apply. You can also verify the deadlines on RaiseMe!
You may also like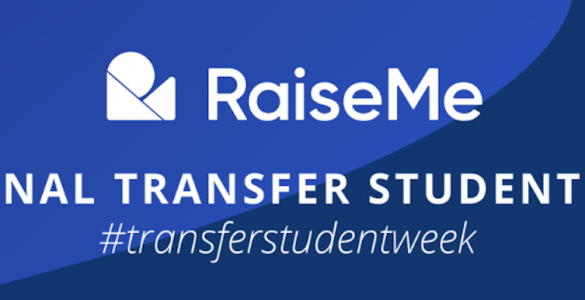 Join RaiseMe in celebrating National Transfer Student Week October 19th-23rd. This is a week to celebrate our students, connect them with resources, and to...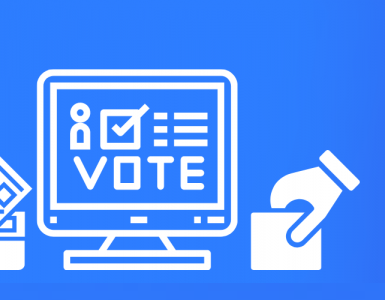 This fall, more than 80 colleges and universities on RaiseMe are offering micro-scholarships to community college and high school students for civic engagement...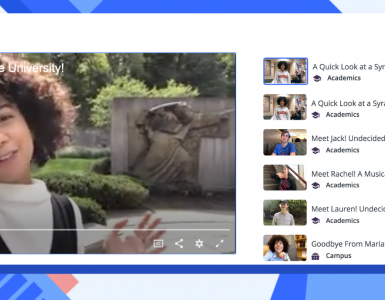 Now on RaiseMe, you can watch videos created by real students to get a true sense of college life and find out what schools are right for you.