Guide to The Common Application
Learn about the Common App and how to apply to colleges with it.
What is the Common Application and why does it matter to me?
Applying to college is as stressful as it is time consuming. This is especially true if this is your first time going through it, whether as a student or parent.
The Common Application can help you streamline the application process. It's gained widespread popularity among college applicants over the years, so it's likely that you've heard of it by now. But what is it and what does it actually do?
The Common App enables students to answer the most frequently asked questions on standard college applications — only one time, in one application. Nearly 900 colleges accept the Common Application, so the odds are in your favor that you can knock out a lot of your applications with the one app. However, it is crucial to note that each school has its own set of specific requirements, such as documents or essays. Be sure to dig into each of your college's requirements while going through the application process.
While the Common App might not save you from the SAT or senioritis, it can certainly save you some time with the college applications themselves.
When should I begin the application?
The Common App opened August 1st, and you can get started creating an account at any time. The bottom line — get started as early as possible. By doing so, you can get a lot of the upfront work done before homework, testing, and everything else that comes with the school year begins.
How do I get started?
While the Common App has done a great job centralizing application requirements, there's still plenty to do on your end. Use the checklist below to hit the ground running with your application.
1. Create an account at commonapp.org: Use an email address you check often to stay on top of deadlines and important news.
2. Compile your requirements: The key documents and information you'll need handy when filling out the Common App are:
Parent and legal guardian information
Test scores
High school transcript
A list of your activities and your achievement
RaiseMe Insight: Your portfolio on RaiseMe is the ideal place to collect this information! Go to the description section of your portfolio page, click the three dots in the right hand corner, and select Print Portfolio to get a pdf of all your activities in one place!
3. Plan your asks for Letters of Recommendation: As most colleges will ask for letters of recommendation, part of the Common Application process is deciding on who you want your Supporters to be. Supporters can be teachers, advisors, coaches, counselors, mentors and more. If you haven't already asked that advisor to write you one, give it some considerable attention this summer so you know who to ask as soon as possible. Asking early gives your supporter adequate time to write you one.
RaiseMe Insight: You can download and print out your RaiseMe portfolio as a tool for whomever you ask for recommendation letters. Seeing all your activities and achievements in one place will make it easier for them to write your letter of recommendation.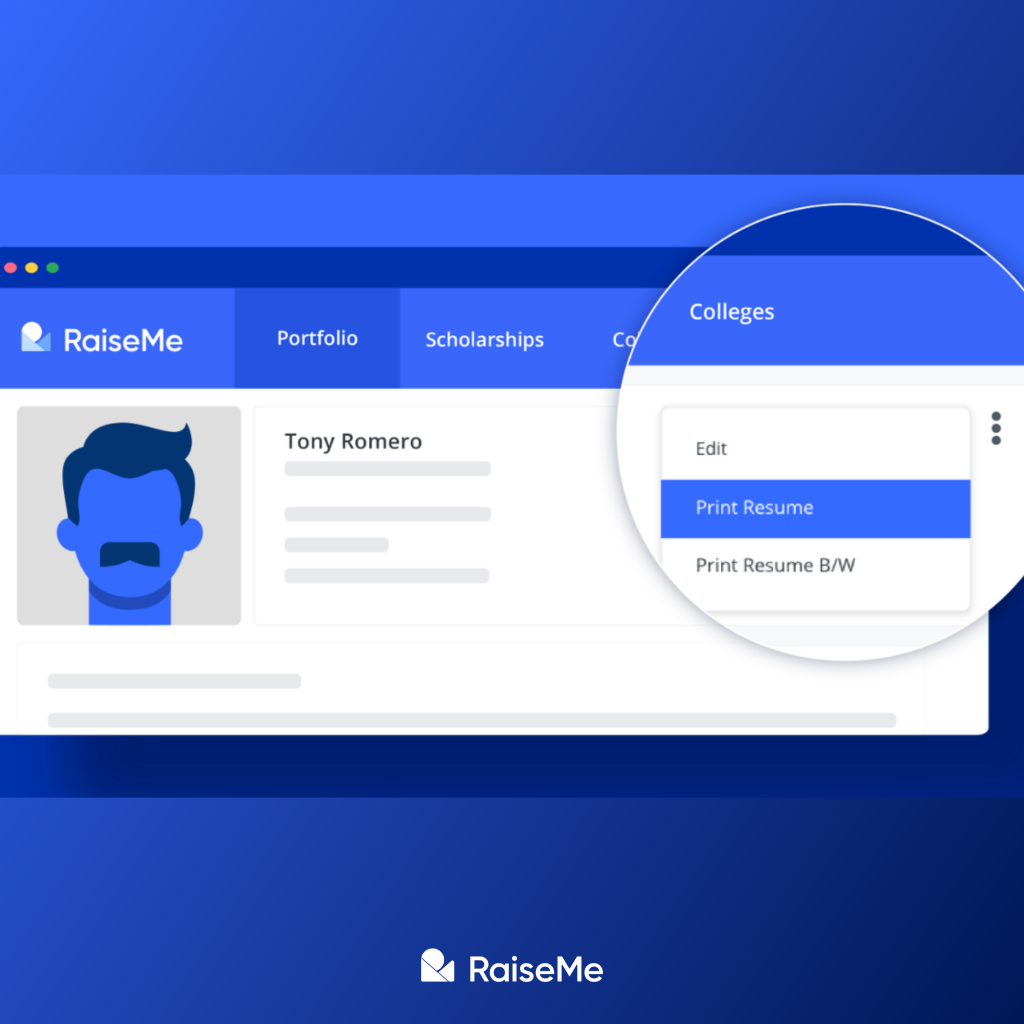 4. Start thinking about your essays: The personal essay is considered to be one of the most time-intensive aspects of your Common Application, making it that much more important to start thinking about what you want to write, and actually drafting it, early on.
5. Build your College List: Finding the right college for you is an important, albeit daunting mission. Kind of like dating or finding the right person to ask to Prom, the right program for you is out there, but it can be overwhelming to find. How do you get over the nerves? Give yourself time. Do the research to thoughtfully consider each program of interest, and dive into schools you may not have heard of before. Thankfully, the Common App allows you to add up to 20 of them when the time finally comes to click apply.
RaiseMe Insight: With RaiseMe's college discovery tool, you can filter for what features of a college matter most to you, such as major or location. Check it out to start building your college list, which you can then add to your Common App dashboard.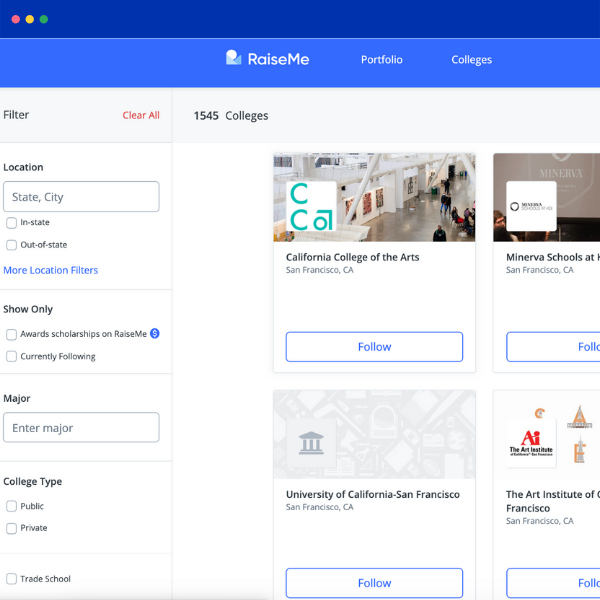 You may also like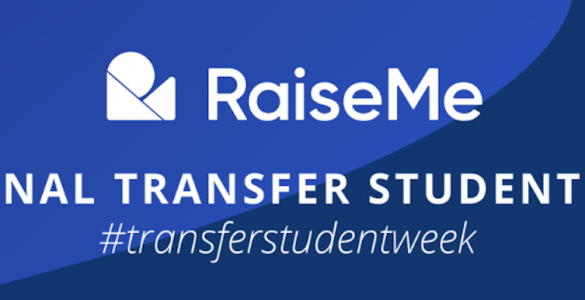 Join RaiseMe in celebrating National Transfer Student Week October 19th-23rd. This is a week to celebrate our students, connect them with resources, and to...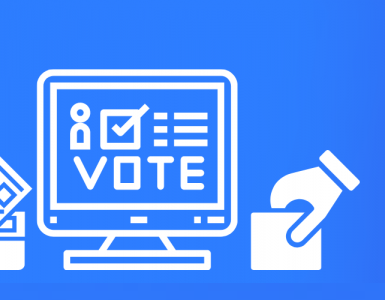 This fall, more than 80 colleges and universities on RaiseMe are offering micro-scholarships to community college and high school students for civic engagement...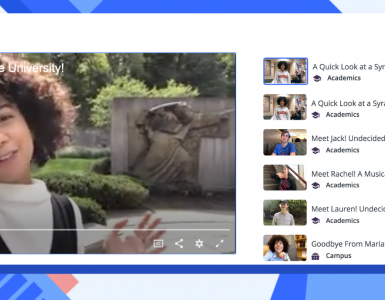 Now on RaiseMe, you can watch videos created by real students to get a true sense of college life and find out what schools are right for you.