William Peace University: Transfer Counselor Spotlight
Learn more about the work William Peace University is doing with RaiseMe to support transfer students.
The transfer journey requires a support network that includes community colleges and four-year institutions. RaiseMe is proud to highlight the work that our college partner, William Peace University, is doing to build a bridge between community college students and four-year institutions. WPU describes its core as supporting students for a life of learning, guiding them to a meaningful career and towards ethical citizenship. To do so, they mindfully recruit all types of students on different paths to getting their degrees.
Meet Dana Stephens, a transfer counselor at WPU, and learn more about her experience and how she works with transfer students to help support their path to WPU.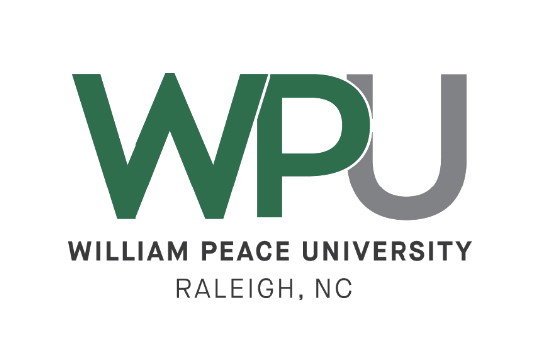 Dana Stephens
Tell us about your role at William Peace University?
As the transfer counselor, my role is to assist prospective transfer students through the entire admissions process. Whether they started at a community college and are ready to transfer now or after they complete their AS or AA in two years, I can help to make a customized transfer plan with them. Sometimes students start at another college/university and need to find a better fit for them. With these students, it's important they understand what makes coming to Peace unique and how they can grow and learn in our environment. Every student is different and I enjoy the personal attention that I am able to provide to help them achieve their goals.
What are some of the biggest barriers for four-year institutions to connect with transfer students?
One of the barriers that I face trying to connect with transfer students is their schedules. They may only be on a community college campus certain days or hours during the week and those days may not be the day that I am scheduled to be on campus. Also, many community colleges do not have one central location where students congregate — a place I would ideally set up college info sessions. That means that we only see those students whom we have already connected with and are expecting to visit us or who happen to be in that particular building hosting our scheduled event.
In what ways have you used RaiseMe for connecting with transfer students?
RaiseMe has been an asset to me in connecting with transfer students in a variety of ways. One important way is having the ability to reach out to students who are WPU followers at specific community colleges. Prior to all my community college visits, I consult the RaiseMe site and send out a personal invitation with the date, time, and location of my visit. This has increased my traffic flow at community college transfer tables as they usually bring a friend!
What would you like community college students to know about William Peace University?
Many schools say that they are "transfer-friendly", but at WPU we really mean it! From generous credit acceptance (90 credits) to personal attention from your admissions, advising, and financial aid team, we aim to make you successful in your transition to Peace. In return, our transfer students graduate with their degree and their required internship much quicker than at many of our counterparts.
You may also like