Insights from Inside Higher Ed's 2019 Survey of College and University Admissions Officers
Download this free report to see how admissions officers and enrollment managers are approaching key challenges facing higher education.
There are some big, hairy challenges currently facing higher education – but we don't have to tell you that. You're on the front lines. One thing we've learned at RaiseMe from working with over 300 college and university partners is that the best way to tackle these challenges is to learn from each other.
To that end, RaiseMe joined Salesforce.org, Collegis Education and ETS TOEFL to sponsor Inside Higher Ed's 2019 Survey of College and University Admissions Officers, conducted by Gallup.
It's a meaty report, with data and insights from over 5,000 of your fellow admissions directors and enrollment managers. Some of the findings are what we've all seen and expected from our experiences on the ground, but some of the results may surprise you.
Here's a snapshot, but definitely grab the report here to see it all:
86% of admissions directors say they were very or moderately concerned about meeting their institution's new student enrollment goals for the 2019-20 academic year.
For a third consecutive year, the percentage of admissions directors who believe their institution is losing potential applicants because of concerns about accumulating student debt is 80 percent or higher.
About six in 10 admissions officers say the recent, well-publicized "Varsity Blues" admissions scandal has hurt the image of the colleges that admitted the students and that of higher education, generally.
Over half of admissions directors agree that they are concerned people have lost faith in the fairness of the admissions process at U.S. colleges.
Close to 90% of admissions directors say their college uses digital communication tools to interact with students.
80% of admissions leaders say they are looking to increase their undergraduate recruitment.
We encourage you to download the report and share it with your colleagues. Then, let us know – does this mirror your own thoughts on these issues?
How do you think we should be approaching the various areas of major change that exist today in higher ed enrollment and student success?
You may also like New transfer success initiative will reward students with financial aid awards for strong academic performance, and on-time... The higher ed industry is reacting to a rapidly changing student search landscape. In a very short period of time, admission offices across the US shifted tours, events,...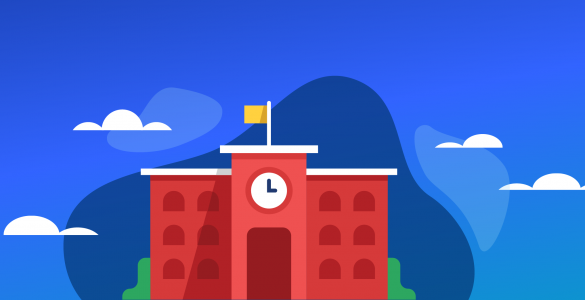 It's time to rethink how your university's enrollment team is utilizing student search next fall in the wake of COVID-19.