How The University of Nebraska-Lincoln Advances Access and Inclusion
Learn more about how the University of Nebraska-Lincoln is partnering with RaiseMe to advance their diversity, access, and inclusion efforts on campus.
As RaiseMe grows, we continue to discover the ways that our mission — and our partners' missions — can work together to serve students. With The University of Nebraska-Lincoln, we are particularly excited about our work together to break down barriers and increase access and inclusion for students.
The University of Nebraska Lincoln & Access Recruitment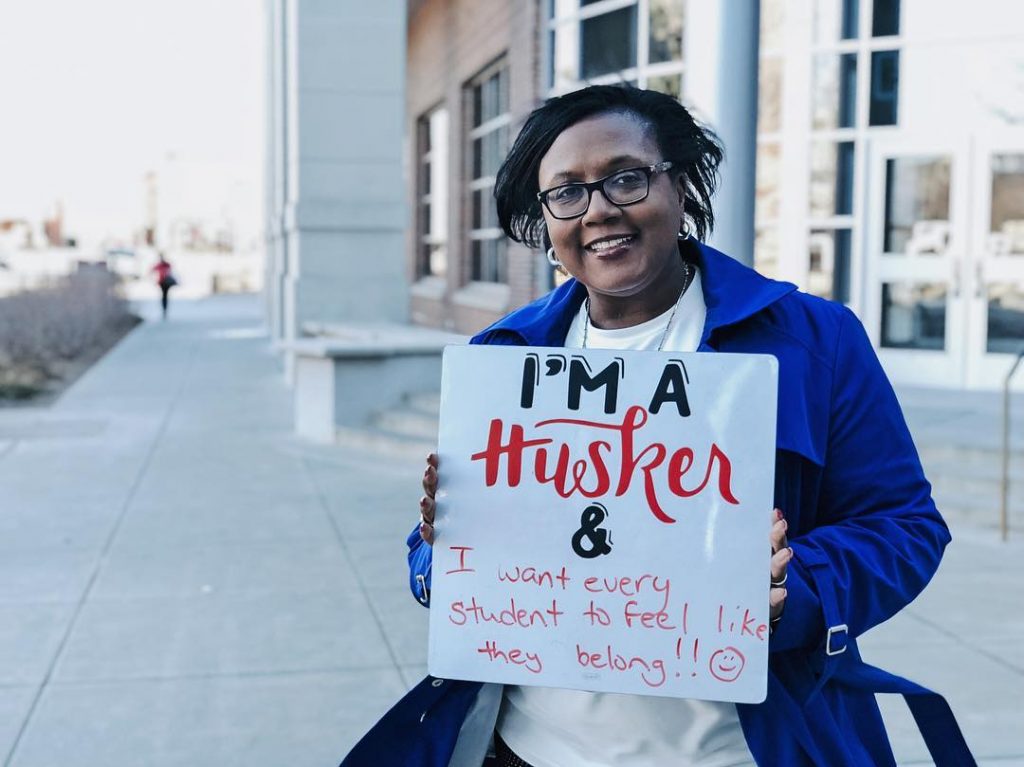 The University of Nebraska-Lincoln has always recognized that providing access to different communities in Nebraska is an important pillar in their work. Still, the university has deepened this commitment when it created a new role dedicated to access, inclusion, and diversity in recruitment. Radell Nared has worked with UNL for the past four years, specializing in access recruitment and community outreach, and this past year took a new position as the Associate Director for Access, Inclusion and Diversity. Radell is passionate about his work around access-focused recruitment and shared with RaiseMe the ways that he, his team and the whole university are working to break down barriers to postsecondary education for students in Nebraska.
In this effort, Radell and his colleague, Margaret Mattern, the Associate Director of Marketing for Specialized Populations, focus on creating programming, marketing materials and content that students can see themselves in. UNL works on creating these types of materials so that a student's perceptions of "If I belong" are bigger than a perception of what a college student looks like.
Beyond the glossy photos and thoughtfully crafted emails, Radell takes a personalized approach to admissions counseling. If it's a phone call, a mailer, or an extra visit day, determining what works best for a specific student and family is crucial for the success of their process.
Radell, explains, "I teach my team the 4H's. First, you want to high five, or handshake, with the student and engage with them. Second, I want you to have an actual heartfelt conversation — not just, "What do you like?" but, "How many siblings do you have?". Then, I want an intentional handoff to departments [that align with]things the student mentioned that they are interested in. Finally, when the student decides to come to UNL, [I ask] how can you continue to support them and connect them to resources that are going to make sense for that student– a club, student center, etc?" Radell believes that a philosophy such as the 4 H's instills a culture of recruiting students for success, for graduation and for what's best for them instead of simply recruiting a student to attend UNL.
Diversity Leadership Symposia
One of the main focus areas for Radell has been the Diversity Leadership Symposia at UNL.
These full-day programs were developed to provide tailored visits for different groups of students. Throughout the year, UNL Diversity Leadership Symposia programs include, Black Leadership, Latinx Leadership, Native Leadership, Asian Leadership and First generation Leadership days.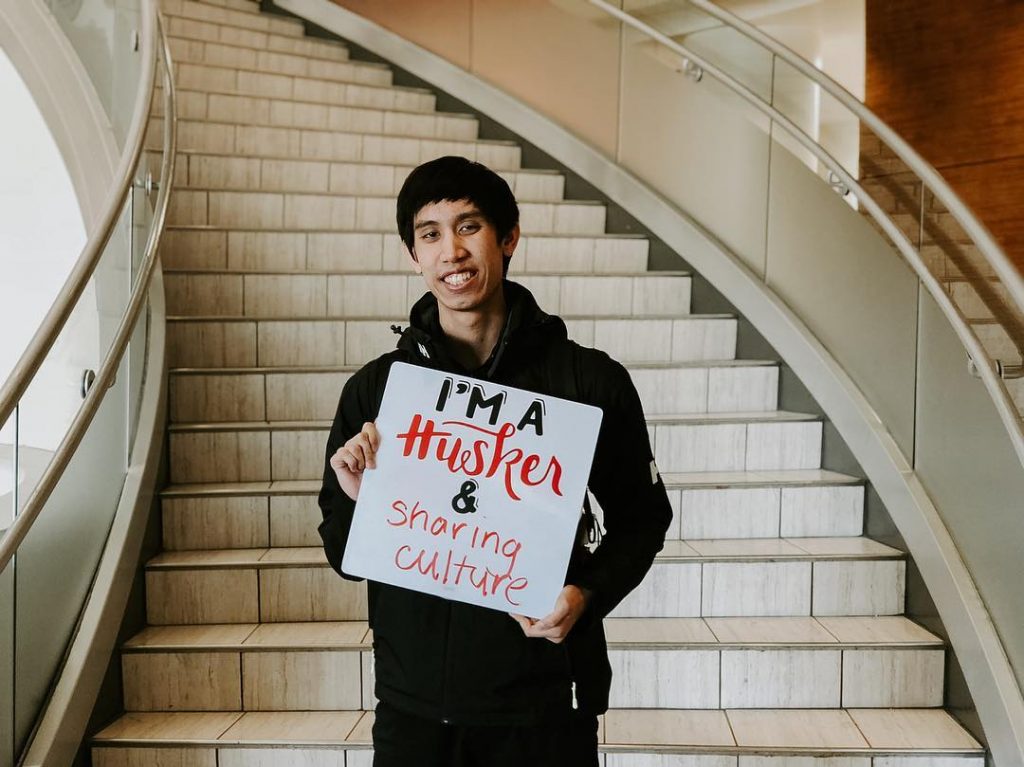 Once on campus for the Diversity Leadership Symposia, a student can expect the following program:
A welcome session where students are introduced to the application process
Advice from community panelists and alumni from students' hometown area
Opportunity to meet with clubs that participants may be interested in (e.g., Mexican-American Club)
An introduction to student success resources where students learn about the opportunity to earn micro-scholarships on RaiseMe
Academic sessions where students break out into groups to learn more about potential fields of study
The Diversity Leadership Symposia also recognizes that a student's financial path to college is critical to college preparation. Radell notes, "A piece of our Diversity Leadership Symposia [that] I love is that if a student participates in any of our symposium prior to February 1st of their senior year, they qualify for our Emerging Leadership Scholarship of $2,000 dollars (renewable for 3 year-total $8000)."
The holistic approach taken during the Symposium speaks to the higher mission of the institution. Similarly to how Radell recruits students, he also values Symposium days because students truly see their future selves thriving at the university. He explains, "Our biggest success is that students walk away with the knowledge necessary to navigate the admissions process and [with the knowledge] that we will support them here at UNL."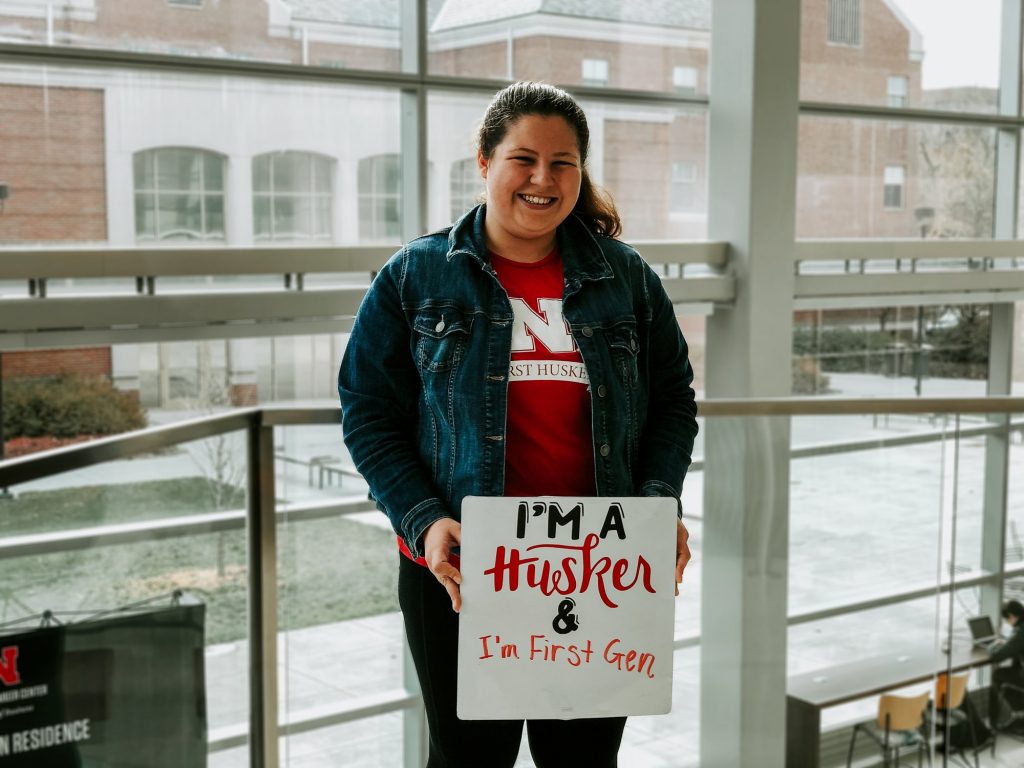 RaiseMe & UNL Access Initiatives
RaiseMe is the perfect partner for UNL's access recruitment efforts, since one-third of RaiseMe students are first-generation, and one third are free or reduced lunch recipients. Not to mention, RaiseMe's platform enables UNL to strengthen its direct, personalized engagement with these students over the course of their high school careers
RaiseMe also allows Radell and his team to engage students in college preparation earlier in high school, all while showing them a tangible financial path to college. Radell shares of a recent HS visit, "I was at a high school and I was showing a high schooler RaiseMe and he earned $9000 dollars. He was telling me that he thought he could never afford college, and he didn't realize he was eligible for all of these scholarships. Seeing all of the scholarships he could be awarded on RaiseMe changed his perception of going to college."
Lastly, as students get closer to deciding to enroll at UNL, Radell and RaiseMe work together to be sure those students feel supported — with tools to help admitted students understand their financial aid award letter, courses on College 101, and direct support on questions they may have.
"RaiseMe fits into every step along the way of our process. RaiseMe gives students the opportunity to realize that going to college is a reality and not just a dream."
Here at RaiseMe, we realize that we cannot break down the barriers of college access in one day, but by working together with partners like UNL, we are excited about the innovation in college access.
You may also like New transfer success initiative will reward students with financial aid awards for strong academic performance, and on-time... The higher ed industry is reacting to a rapidly changing student search landscape. In a very short period of time, admission offices across the US shifted tours, events,...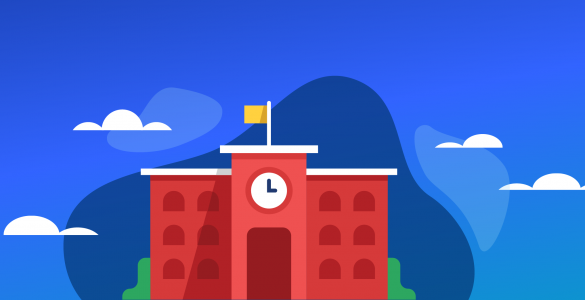 It's time to rethink how your university's enrollment team is utilizing student search next fall in the wake of COVID-19.