Why I Joined RaiseMe: Rajesh Agarwal
RaiseMe's newest Engineering Manager, Rajesh Agarwal, shares why he decided to join the RaiseMe engineering team after years of working in corporate tech.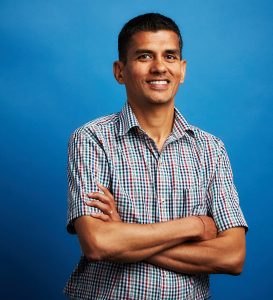 I was doing pretty well in my career in my previous job at AT&T. I had a large team to manage, I was enjoying the people I was working with, lots of flexibility – working from home as much as I wanted and the office was just a 15-minute drive away. However, I didn't find myself excited about what I was doing. I already had been active in the community via volunteering as a certified meditation teacher at the Art of Living Foundation and working with kids via schools, scouts etc. My home life with 13 year old daughter and a 10 year old son was very gratifying as well. After some introspection, I realized that I was seeking to make a larger impact via my work.
I quit last year and took some time off. I also needed to get some clarity on how I exactly wanted to make an impact – whether by doing similar work as I was doing (Engineering) or switching to a new field. After spending some time outdoors at trails and attending some meditation retreats, I realized that I wanted to be in an area I am already good at and can get better. So Engineering Management in a mission-driven startup became my focus. If I could do something I enjoy, could get paid well, why won't I spend my time on something that makes the world a better place?
Having grown up in a part of India where access to learning was limited, bringing education to as many people has been very close to my heart. The higher education process in America is ripe for change. My own kids already seem anxious about the costs of going to college. Often, I notice my kids expressing that any cash they earn or receive should go towards their college savings. As pressure around paying for and getting into college mounts year after year, it's become increasingly important for a new solution to help make the process easier, more empowering, and more transparent.
When I learned about RaiseMe, a platform that helps students start to earn scholarships directly from universities, the mission resonated deeply with me. On RaiseMe, students can begin to earn micro-scholarships for individual achievements like grades and various activities. In addition, instead of waiting to find out about how much aid they will get after they are accepted into a college, they know well in advance how much to expect from college if they apply and are accepted. For my own kids, as well as for millions of other high school and community college students across the country, this platform could be transformative to their future success in college and beyond.
Having interviewed a few other startups, RaiseMe's interview process stood itself far apart from others. I found that the entire process had a rare combination of warmth and great questions. I also loved the way the company's workspace is set up, and enjoyed my conversation with each and every single person I met at the onsite interview. Finally, my last round interview with the CEO Preston Silverman sealed the deal. I felt his questions mostly focused on my growth in the long term, indicating how the company focuses on its employees.
I now have been at RaiseMe for over a month. I continue to be amazed with every single person I meet from other departments. Everyone is passionate about the RaiseMe mission, smart and yet very humble and care for one another. RaiseMe truly invests in its people and strives to maintain an excellent culture. I can't wait to get fully up to speed and contribute towards making college education possible for as many kids as possible!
Want to learn more about working at RaiseMe? Check out our jobs page!
You may also like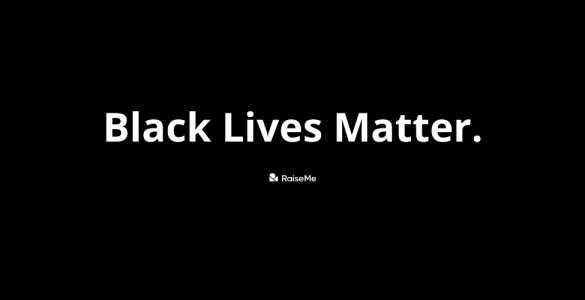 Racism, police brutality, and violence have no place in our society. Read more about our commitment to eradicating racial...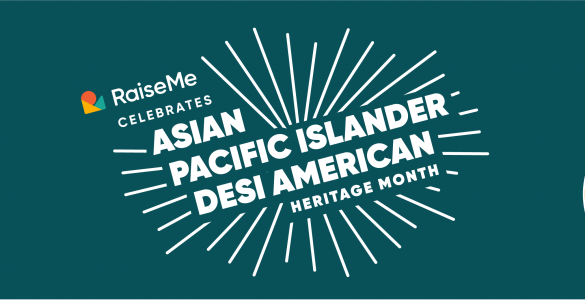 Get inspired by these artists for Asian Pacific Islander Desi American History Month!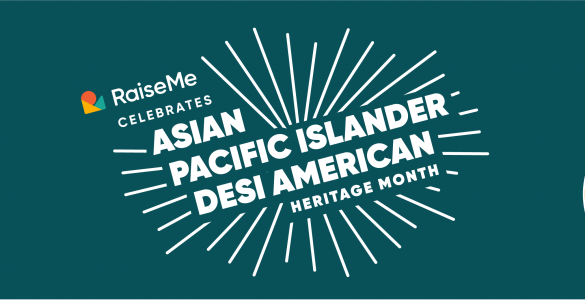 RaiseMe is taking a step back during the month of May to explore and celebrate the diverse experiences amongst Asian American and Pacific Islanders.