New on RaiseMe! Micro-Scholarship Tools for Parents and Guardians
Parents and guardians can now help their students earn micro-scholarships for achievements from colleges directly on RaiseMe.
While we all know that school counselors, teachers, and mentors play a massive role in ensuring that students are equipped with the tools, information, and resources to be successful in preparing for college, much of the time, parents and guardians are the unsung heroes in a student's college discovery journey. They are the chaperone on college visits, extracurricular activities, and community service; the moral support before and after a rough midterm or standardized test; and the sounding board to help students answer some of the toughest questions about the college search (Is a university or liberal arts school right for me? What major should I pursue? How much can our family afford to pay for college?)
In light of this, we've created RaiseMe for High School Parents – an all-new tool to help parents and guardians guide their students through the college discovery and micro-scholarship process on RaiseMe.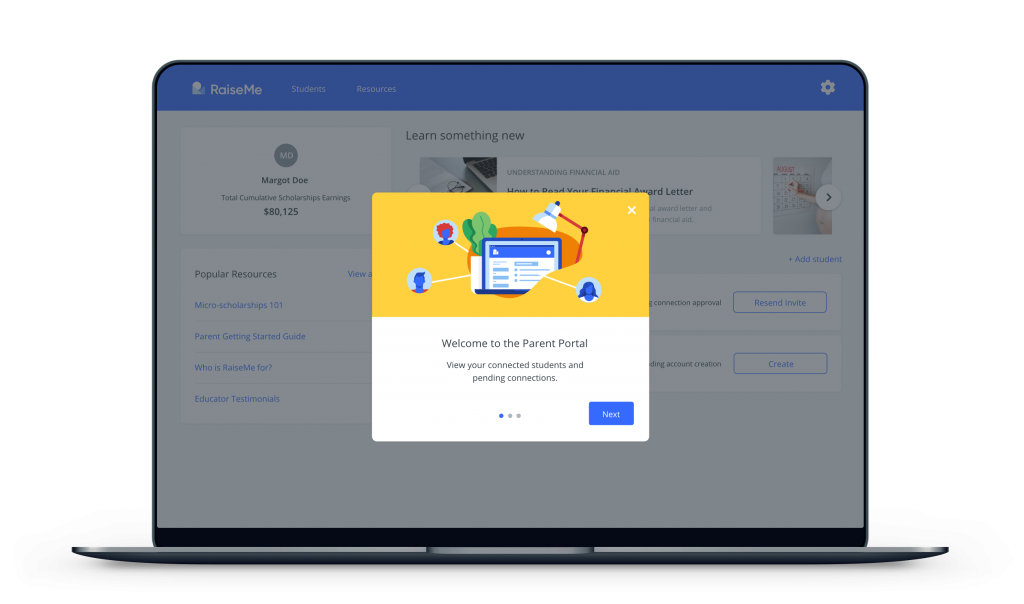 Using RaiseMe for High School Parents, parents and guardians can:
View student Portfolios and micro-scholarship earnings in "Student Mode"
After signing up for a parent/guardian account on RaiseMe, connecting to their student via name and e-mail, and being accepted by the student(s) on RaiseMe, parents and guardians can add achievements to their students' Portfolios to help support, encourage, and motivate them in their pursuit to earn more micro-scholarships from colleges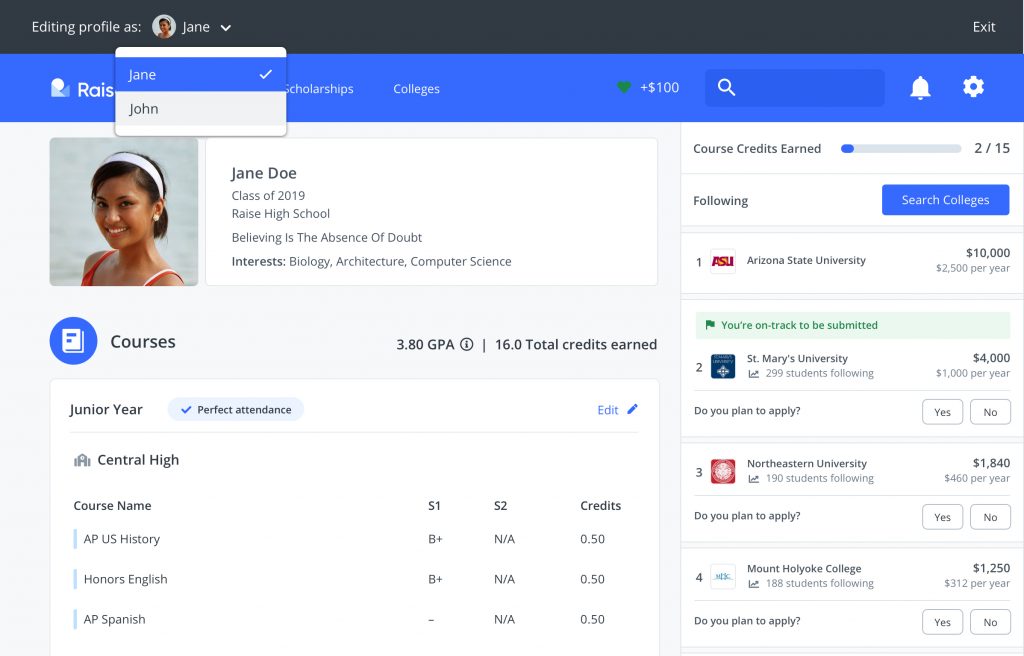 Track students' achievements and remind them to update their latest grades and achievements for micro-scholarships
Whenever student(s) receive a report card, do well on a standardized test, earn a new honor or award, or complete new extracurriculars or community service projects, parents or guardians can help their students develop their RaiseMe Portfolio and keep it up-to-date by inputting their students' latest accomplishments in order to rack up additional micro-scholarships from colleges they're following.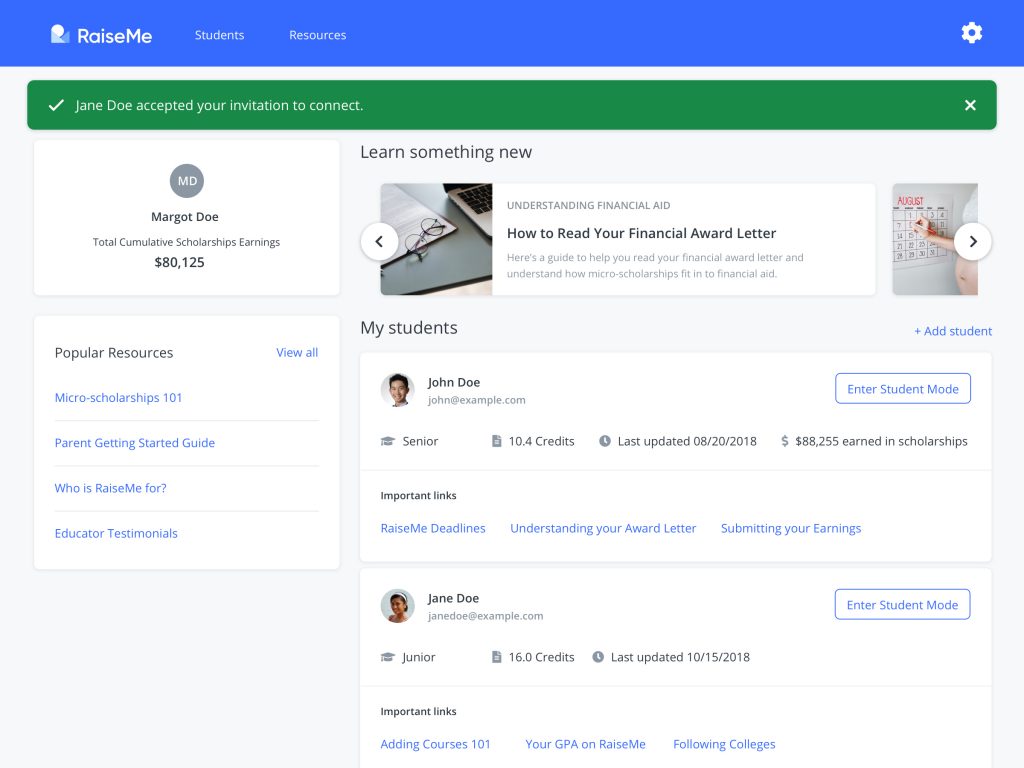 Discover new colleges alongside their students
Parents and guardians can now help their students learn more about attending different colleges through RaiseMe's College Search tool. While searching for colleges by location, tuition, average financial aid award, popular areas of study, and more with their students, they can help their students scope out the vast range of micro-scholarships offered by each institution, to see which colleges are awarding for their students' interests, skills, and unique achievements.
Access popular resources and FAQs related to micro-scholarships and college financial aid
On RaiseMe's parent portal, parents and guardians aren't only able to help their students earn micro-scholarships. They can also access helpful resources that break down topics like how to read a college financial aid letter, how colleges calculate minimum GPA for micro-scholarship eligibility, and more.
Parents: Ready to being supporting your students' micro-scholarship journey on RaiseMe? Get started for free right here.
You may also like