We've answered some of the most frequently asked questions about how the COVID-19 pandemic may be impacting college discovery and admissions.
The coronavirus (COVID-19) epidemic has created uncertainties for many students and their families in regards to academics, preparation for college, the college search process, financial aid, and college enrollment decisions. As new policies are implemented across institutions, locally, and nationally regarding the coronavirus epidemic, the RaiseMe team has been collecting questions and feedback from our community about how these changes may be impacting students and their families.
Below, we've addressed some of the most common questions that families may be asking right now, and we'll keep adding and updating information to keep our community informed throughout this period.
Pertinent information for high school juniors and underclassmen
How will the transition to a pass/fail grading system impact my admissions when I apply to college? If I'm a current junior (rising senior), how will colleges view my applications this coming fall with missing grades, activities, and information?
With school closures nationwide, many schools are using different approaches across the board to address the issue of course grades for the Spring 2020 term. For outgoing seniors in the Class of 2020, some universities, like Iowa State University, will accept academic records through the end of Fall 2019 to confirm eligibility for admission.
For juniors and sophomores applying for admission at later dates, be sure to check back with universities you're considering on their specific policies for considering Spring 2020 grades.
How can I start my college search now if I am unable to visit campuses in person?
Visiting a college campus is a great way for students to determine if a school is a good fit. While in-person visits are not available during the coronavirus period, students still have a number of possibilities to explore colleges virtually. Consider the options we've outlined in this article to start building your college list.
You can also use RaiseMe's college search tool to learn more about the colleges that interest you, and even find new ones.
The National Association of College Admissions Counseling (NACAC) has also compiled updates from colleges and universities regarding updated admissions deadlines, campus visit options, and more. Check out their page for all the latest information.
What is happening with standardized testing, including the SATs, ACTs, and AP exams?
SAT and Subject Tests
Due to the coronavirus, the March and May SATs have been cancelled. The College Board will refund students who were previously signed up, and be scheduling future tests dates. Refer to their page to stay up to date on changes, including those related to the SAT Subject Tests.
ACT
ACT.org is following similar protocol by cancelling the upcoming April test. As news around the pandemic continues to change, act.org will release new information on future test dates, reimbursements, and registrations on their site.
AP Exams
The regular schedule and protocol on giving the exams have changed in response to the coronavirus. The College Board is now offering free live and on-demand AP courses, and are in the works to provide an at-home testing alternative for students. The schedule and updated program information will be released by April 3, 2020. Check out their page to stay informed.
Pertinent information for high school seniors
I am nervous about committing to a college that I haven't seen in-person. Any advice?
While the coronavirus has made it impossible to visit a college in-person, students still have a number of alternatives to learning about the schools to which they've been accepted. Our article can show you how to explore colleges virtually, such as taking a virtual tour or connecting with a college over the phone.
Where can I find information about how the coronavirus may impact my financial aid package?
Many colleges are accelerating their communications with families regarding admissions decisions and financial aid to aid students' advance planning in light of COVID-19. For the most updated information pertaining to a college's financial aid policies, such as what to do if you would like to appeal your financial aid offer in light of unexpected circumstances, please contact that school's financial aid office.
Pertinent information for all students and families
As all classes are moved online, how can we adjust to this new system of learning?
Online education is new territory for many educators and families around the country. As a parent, there are a number of ways you can help support your child(ren), and the educators as they navigate these new waters.
How should we talk about the coronavirus as a family?
Communication is crucial in creating calm during the coronavirus. Harvard Health has outlined four common questions and answers for you to have on deck in communicating concerns.
Do you have any advice on overcoming anxiety during this tumultuous time?
To help you and your family cope with the stress wrought from uncertainty, we put together a list of resources on maintaining good mental health. From meditation to exercise, there are little things we can do to bring stability into this new reality.
Have other questions about how the coronavirus may be affecting you or your student's college plans? Email us at support@raise.me. We'll do our best to keep this resource updated with all the latest information.
You may also like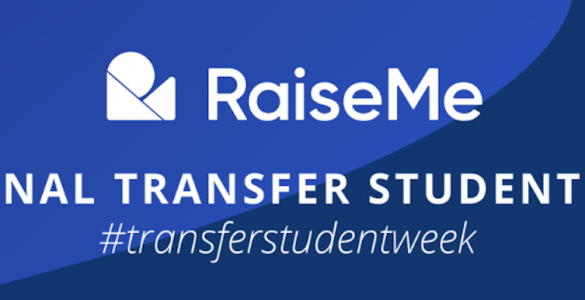 Join RaiseMe in celebrating National Transfer Student Week October 19th-23rd. This is a week to celebrate our students, connect them with resources, and to...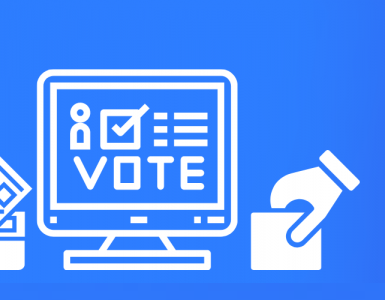 This fall, more than 80 colleges and universities on RaiseMe are offering micro-scholarships to community college and high school students for civic engagement...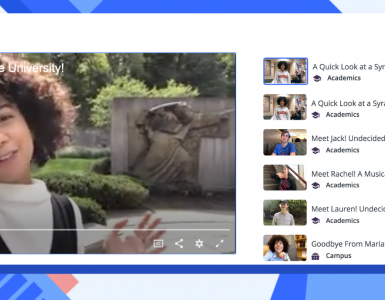 Now on RaiseMe, you can watch videos created by real students to get a true sense of college life and find out what schools are right for you.