College Application Diaries: Jessica's Entry on Finishing College Applications
RaiseMe's new series, College Application Diaries, follows two students on their road to college. This first entry features Jessica, and reveals her experience filling out college applications.
Dear Diary,
What's it actually like applying to college? What are the things I should be doing in high school to prepare for applying? Am I behind?
At RaiseMe, we recognize the swarm of questions surrounding the college application process, and want to help find those answers. With the support of our incredible student community, we can do just that! This new series, College Application Diaries, will follow students on each pivotal step of their journey applying to college. We will get an unique window into applying to college, awaiting admissions decisions, navigating the hurdle of paying for college, and making that final decision of where to go — all from a student's first-person perspective. Our series kicks off with Jessica Levy, a high school senior from League City, Texas. Jessica's first entry reveals how she approached the college application process.
Meet Jessica
Hello! I'm Jessica Levy. I'm eighteen, and am from League City, Texas (about 45 minutes south of Houston). I am finishing my senior year at Clear Springs High School.
I like drawing, but I also like writing! I thought I wanted to be an author at one point, actually, but I couldn't bring myself to ever finish anything, so I mostly write short stories when the time comes up. I actually got really excited applying to NYU, because the Tisch School of the Arts required a writing sample and a creative portfolio for their application. I got to write a story based off of a sentence prompt they gave me and it actually came out pretty good! I've also written a screenplay for a contest I entered, but I didn't do too well (I was too descriptive with my script, and screenplays aren't done in the same style as books), but I've always found it interesting, especially since I'm planning on going into film after college. I'm stuck between wanting to do screenwriting and CGI animation, so I'm going to test the water in college. My family is also super into movies and TV shows, so we watch stuff together and analyze plots and theories as bonding. I could talk about Star Wars forever, and I am currently reading the Game of Thrones books while watching the series at the same time, while still trying to finish the last couple of episodes of about 13 other TV shows. I will have so much free time in college, I will not know what to do with myself.

What has high school been like for you?
I definitely have more freedom and better relationships than I did in middle school, both with my teachers and with friends, but I think I really enjoyed the person it made me into the most. When I was a freshman, I was very shy and introverted and I did what I could to avoid social gatherings because they made me feel awkward and out of place. But, the programs and activities I joined in high school and the people I got to know helped me gain better social skills and become a more confident person overall. I feel like I am actually a much happier person than I was four years ago. I've already had several lower-classmen friends demand that I come back and visit often from college to see them next year.
I feel like a lot of things finally fell into place senior year, and it's been really satisfying. For the past 4 years I've been working towards this goal of "COLLEGE" and blindly squinting to see the light at the end of the tunnel, but now I can actually see all that work paying off.
After playing clarinet in the marching band for all of high school, I finally auditioned and made the top ensemble at my school and was Drum Major this past football season. Our winter percussion competitive season is almost over. My band just finished our personal solo performances. I'll be going to a state level art competition again this April, and I'm currently preparing for another art scholarship opportunity this March. However, the fact that I've been succeeding so much does not mean that there's no room in my brain for senioritis to creep in. I didn't think it was a real thing when I heard my upperclassmen friends talk about it, but now I know they were not lying. I feel 2 sides of me clash every single time I get a test grade back: the side that knows I've already been accepted to college, and the side that's always going to cringe when I get anything below an A. It's a little confusing, because I feel myself trying so hard still, and there's this little part of me that always brings up the fact that I don't have to, but I don't fully trust it anyways.
Tell us about the college application process.
I really started thinking about college my junior year, because I knew that it was the last year I had before I had to start applying. I had some ideas about which colleges I wanted to tour my sophomore year, which helped when I was researching. I was looking into a major that dealt with animation or digital media, but the issue with applying for a specific art degree at a normal college is that the name of the major changed with every single school I looked at (if they even had the program I was looking for), so I had to go through all the majors individually. I mainly looked for schools in-state that had good programs for me, and I looked at some reach schools, too (mainly art schools or colleges with good film/media departments). I still toured schools with different strengths, even if they didn't have the right program for me. I never really had any preferences right away with what type of school I wanted to go to, so I had to experience the culture for myself in order to make a decision. I was working on applications bit by bit from September of senior year, all the way until semester finals week. I ended up going on winter break with all my schoolwork finished, good grades, and all college applications sent in.
RaiseMe Insight: Visiting a college can be extremely helpful in the college application process — a way to gut check if a school will be the right fit. However, if you are unable to visit a college in-person, there are plenty of great alternatives to learn more about a university. Check out our article on visiting colleges virtually to figure out which option is best for you.
It can get a little jumbled if you're applying to schools that require you to apply through their own portal, because then all your applications aren't in one place. But other than that, I think the process was fine. It's important that you don't forget to submit your test scores and transcript though; those are not included in the college application and you have to send them separately.
I made a master to-do list when I was really stressed one day to map out all the things I had to complete by winter break, so it helped me organize myself. Portals like Common App are definitely helpful. It was kind of stressful, just with how busy my schedule was with marching band practices and competitions until November, keeping my grades up, along with volunteering and honor society requirements, and still working on applications, but that just meant that I had to save college stuff for the weekends and only work on school work during the week. It's just a matter of prioritization.
RaiseMe Insight: Planning on applying to college through the Common Application. Utilize our guide here.
What was the most challenging thing about the college application process?
THE RESUME. Not only did it take me so long to actually build a coherent one, but I had to submit the same activities and grades and achievements 6. Different. Times. It was the most tedious thing I have ever experienced. I actually preferred writing the essay rather than entering my resume in everything. At least with my essay, I felt like I had actually accomplished something good and meaningful towards my college applications, and not just repeatedly telling 6 different schools that I liked to draw and blow air through a wooden stick to make pretty sounds. It was very hard to get through all of those entries without losing my sanity.
RaiseMe Insight: Did you know your RaiseMe portfolio is a resume at your fingertips? With an updated RaiseMe portfolio of your activities, community service hours, coursework, and honors and awards, you have all of your achievements in one place! With RaiseMe's resume tool, you can then download this "resume" to use for your college applications, and even give to teachers for reference when asking for a letter of recommendation. Download your resume following these steps.
What do you wish you would have known before starting college applications that you know now?
I wish I would've known how much my hard work would pay off. I spent 4 years stressing over grades and making myself the perfect well-rounded student for colleges to accept, and when I sent in my applications, I was still worried. I always held myself to such a high level, that when I started getting my acceptance letters in the mail, it was very hard for me to accept. My parents would always tell me I didn't need to worry about anything, that I would be accepted everywhere I applied, and I never believed them, when I really should have. As long as you try and do your best in school and commit yourself to activities that you genuinely enjoy, colleges will see that. Don't sacrifice the little things like sleep, family time, or a social life so much. Everything will work out in the end.
RaiseMe Insight: Check out another student's advice on managing stress in high school.
What were some of your resources that you utilized when applying to college?
In 8th grade, I had to take a class on college and high school information. I learned a lot about what to expect from an early age, and only learned more from people around me once I got to high school. My school requires us to meet with our counselors once every semester, so I got a lot of advice from them when applying to college, as well as doing a lot of research online about colleges and comparing stats between different schools. I went on college tours, watched videos from students that went to colleges I was looking into to get reviews, and talked with my parents about any questions I had during the process. They also would do research into colleges on their part and tell me about any opportunities or programs that I could look into.
How did you decide where to apply to college?
Unlike most of my friends who were more than prepared to pay $1,000+ in college application fees, I chose to be a little more financially conservative when applying. I took all the information I had gathered while touring and researching and narrowed it down to 6 schools: one safety school that I already had automatic admission into based on my rank and SAT scores; one school that I didn't really want to go to, but it was still a nice campus, so I applied anyways, and 4 out-of-state reach schools, 2 of which were private art schools. After that, it was just a matter of figuring out which ones were due first and starting with those applications.
You're done applying to college. Now what?
I just enjoy the fact that I am done. I finished during semester finals week, so I had winter break to chill and decompress. I've never been one to celebrate small things — I don't get excited about events or results until that event is right around the corner. For me, I always have something else to worry about or complete, so the time passes fast anyways. My mom is the one who's chosen to keep all of my college acceptance letters together in a folder. I think she plans on making a collage or something to display at my graduation party she's probably going to throw for me at the end of the school year.

I applied for some scholarships — now that I'm done with applications I have to figure out the logistics of paying for it. I'm also slowly checking things off my "college master list" I made during a panicked realization I had that I will be moving out in six months. I have bed sheets to take with me, my seven coffee mugs I've gotten over the years from friends, new books to start my own collection, and an actual winter coat since I live in South Texas and have only experienced snow on two occasions (both of which were amounts of about an inch, and melted by the time the sun came up). I am currently working on my last art piece to add to my portfolio that I'll present to the art board at my school in order to be considered as a contestant for the senior art show this year. I also participate in the winter percussion group at my school as a member of the cymbal line (it's basically just like marching band except only for drum line, and it's inside). We are working on finishing our production for the last three competitions this season! I'm also making sure to spend time with my family before I move out, and I've been helping take care of my grandparents as they get older.

---
Thank you Jessica, for providing this special view into what can be a hazy process! Jessica's next diary entry will be in April, where we will learn about how she is paying for college.
You may also like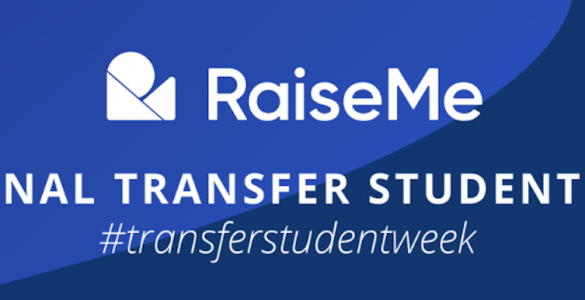 Join RaiseMe in celebrating National Transfer Student Week October 19th-23rd. This is a week to celebrate our students, connect them with resources, and to...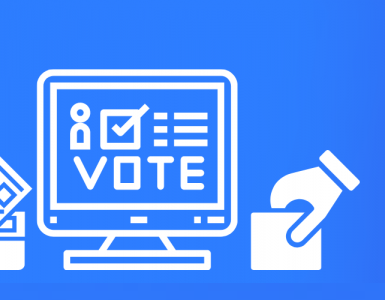 This fall, more than 80 colleges and universities on RaiseMe are offering micro-scholarships to community college and high school students for civic engagement...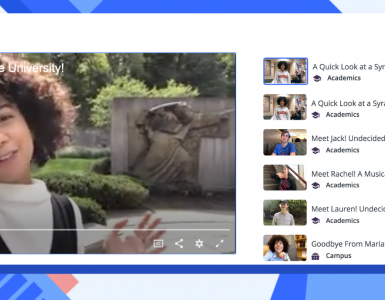 Now on RaiseMe, you can watch videos created by real students to get a true sense of college life and find out what schools are right for you.