You Can Handle This: Tools and Tips for Online Learning
It's been an interesting few days, and we know that you might have more questions than answers. We are going to be here right alongside you with resources, tips, and virtual high fives. When RaiseMe recently surveyed students, many of you had questions about how to navigate learning from home, which might be something you were unprepared for. We've got some tips and resources that will be helpful, so you can stress less about your courses.
Make a calendar
Online learning requires just as much time as face to face learning does. It can be tempting to push your assignments to the end of the week, believe me I know, but ultimately this can stress you out. Doing a lot of small tasks, over time, is always going to make things easier than doing MAJOR tasks all at once. We recommend keeping a daily calendar that blocks off study time, in addition to time for self care. Check out these free tools that can help:
Set your work environment
As someone that works from home all the time I sometimes feel the urge to work from bed in my pajamas, because that sounds amazing, right? Let me tell you, not only is this going to make you want to go back to bed, it's also blurring the lines between your student life and your personal life. Try to find a place in your house that is just for school work, and away from chores or things that are distracting (I'm talking about you, Netflix Party). Not sure what your ideal environment is? Take a moment to think about where you study best. Do you need background noise? Or, absolute quiet? How about natural light versus a darker space?
Check out these at home setups from remote workers for inspiration!
Do one thing at a time.
How many windows do you have open right now? How many apps? I'll wait, you go ahead and count.
It was a lot, wasn't it? It's easy to try and multitask when we transition to online learning, but a lot of research shows that we aren't as good at multitasking as we think. This not only includes trying to do multiple things on our devices at once, but also trying to divide our attention between our work and external distractions (again, it's going to be really difficult to tackle your math assignments in the midst of a Netflix binge). Focus on one content area at once, take a break when you need to, and stay off social media while working. Sound hard? Here are some tools to help you make checklists and minimize your distractions:
Stay connected
Going from a classroom that is full of your friends to working remotely can be a really big shock to the system. You might miss classroom discussions, face to face tutoring, or just having lunch together. Staying connected to both your friends and your teachers has a ton of benefits. Our personal connections help us feel good, foster learning, and allow us to have a little fun. Stay connected academically with remote study groups, message boards, and online tutoring. Need a break? Make sure to keep remote time with friends while you are practicing social distancing! Here are some ways to get started:
Video meeting tools (set up a study group!)
Online tutoring:
Learn about your Learning Management System
You might be accessing your assignments in an online workspace called a learning management system, or LMS for short. Popular LMS systems include Google Classroom, Blackboard, Canvas, Schoology, and Brightspace. All of these systems function a little differently, and we recommend setting aside some time to learn how to use all the functions in your LMS. Your school might even have an orientation class for your LMS, which we highly recommend you look into! Adjusting to this new "classroom" can be one of the trickiest parts of starting online learning, but LMS systems always have resources if you have questions. Here are some key ones:
You got this, and we want you to do your best while still finding time to take care of yourself. Make sure to find time to check in on your friends and family, and to disconnect from your devices. RaiseMe is going to be here with resources, support, and a lot of encouragement. Have ideas on what would be helpful right now? Submit them at ccinfo@raise.me
You may also like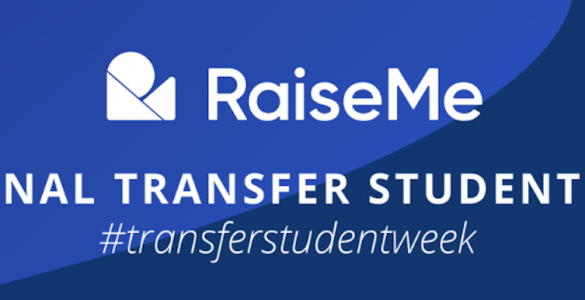 Join RaiseMe in celebrating National Transfer Student Week October 19th-23rd. This is a week to celebrate our students, connect them with resources, and to...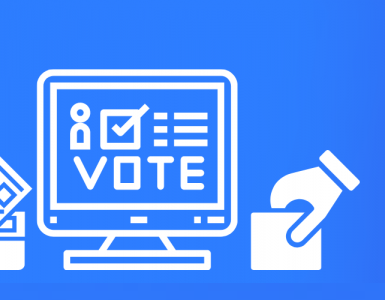 This fall, more than 80 colleges and universities on RaiseMe are offering micro-scholarships to community college and high school students for civic engagement...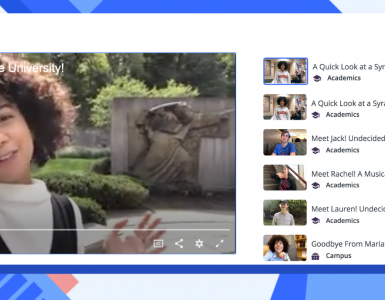 Now on RaiseMe, you can watch videos created by real students to get a true sense of college life and find out what schools are right for you.