Find and Maintain Good Mental Health During COVID-19
The coronavirus may be causing you to feel anxious. Consider these tips on how to maintain good mental health during this challenging time.
This is an unprecedented time. The indefinite "postponement" of regular life due to COVID-19 puts each of us in a bizarre position, one that can feel overwhelming and stressful. But as we pause, take a deep breath, and reflect, we are also reminded that beauty in community and togetherness rises in unsettling times. We will get through this by caring for ourselves, and one another. And that starts with our mental health and wellbeing.
Between the memes on IG and TikTok challenges, take a moment to check out these resources we've collected from around the web to help you find some grounding.
Quick Tips on Mental Health
Get moving:

According to Mayo Clinic, studies on "anxiety and exercise shows that the psychological and physical benefits of exercise can also help improve mood and reduce anxiety." There are plenty of ways to get moving and raise your spirits indoors! A couple of options to consider:

Local fitness classes and gyms may be offering classes online or over Instagram Live.
YouTube has millions of videos, many of which are perfect contenders to become your quarantine fitness routine.

Step outside:

There's nothing like some fresh air and some (fingers-crossed) sunshine to calm the mind. While practicing social distancing, find a fresh perspective by taking some steps outside and strolling down the block.

Practice mindfulness:

Now is the perfect time to give meditation a try. Headspace, a meditation app, explains how "the ability to be fully present in the moment — can have numerous benefits, everything from decreased stress and sadness to increased levels of focus and happiness, according to general mindfulness research." Check out Headspace and other mindfulness apps in the resources section below.

Connect with family and friends:

Social distancing is imperative to overcoming the coronavirus. But as you practice it, and thereby help slow the spread of the virus, you aren't alone. From music on the balconies in Italy, to group video chats with friends using FaceTime or Houseparty, to movie marathons with family at home, we've loved seeing how people are connecting, safely, during this time of collective need. Consider how you can creatively connect during the coronavirus.

Take breaks from screen time:

Screen time is certainly surging right now. But with every other meme on coronavirus and the constant wave of news updates, it's important to put your phone down ever so often to refocus perspective. For instance, you can set screen time limits on your social media apps in your settings on your device. Changing your screen to grayscale is another proven method for lowering phone usage.
More Coping Resources
Centers for Disease Control and Prevention: The Center for Disease Control and Prevention (CDC) has published a series of helpful articles describing ways to protect yourself from the harms associated with the coronavirus. Read their guide on managing stress here.
New York Times: The New York Times is offering free access to coverage related to the coronavirus. Consider adopting some of their tips for reducing anxiety during the pandemic that they outline in this article.
applications: Several meditation and mindfulness applications are offering free services and resources to cope with the coronavirus. Here are three options to check out:
You may also like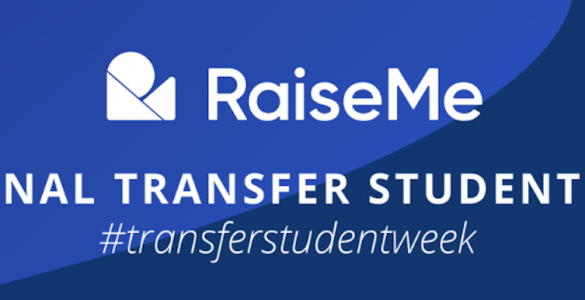 Join RaiseMe in celebrating National Transfer Student Week October 19th-23rd. This is a week to celebrate our students, connect them with resources, and to...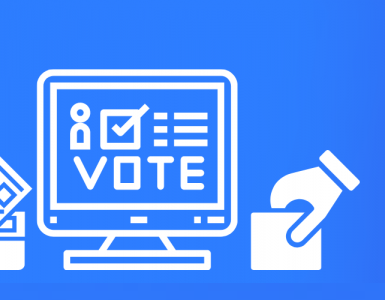 This fall, more than 80 colleges and universities on RaiseMe are offering micro-scholarships to community college and high school students for civic engagement...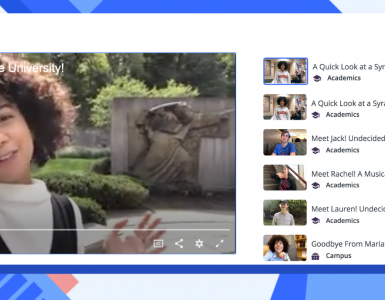 Now on RaiseMe, you can watch videos created by real students to get a true sense of college life and find out what schools are right for you.