New Year, More Money: RaiseMe Tips for 2019
Welcome back and congratulations! You've completed half of the school year and there's so much for students and educators alike to celebrate. The start of a new grading period presents a great opportunity for reflection, acknowledging wins and misses, and setting intentions for the future. Along those lines, there are a host of scholarship opportunities on RaiseMe to capitalize on now!
The following presentation is a step-by-step guide for new and returning student users to update their portfolios and discover new ways to earn from participating colleges and universities.
In this slide deck, you'll find:
A quick intro for students new to RaiseMe
Tips for navigating the student portfolio, including the ability to rank followed colleges
Recommended activities for students to add to their portfolio from 2018
Accessing a full list of notifications under the 🔔 icon
Reminder to check out the full scholarship program of interesting RaiseMe colleges
Frequently asked questions, like eligibility requirements and accessing account settings from the ⚙ icon.
Click on the image below to download the presentation: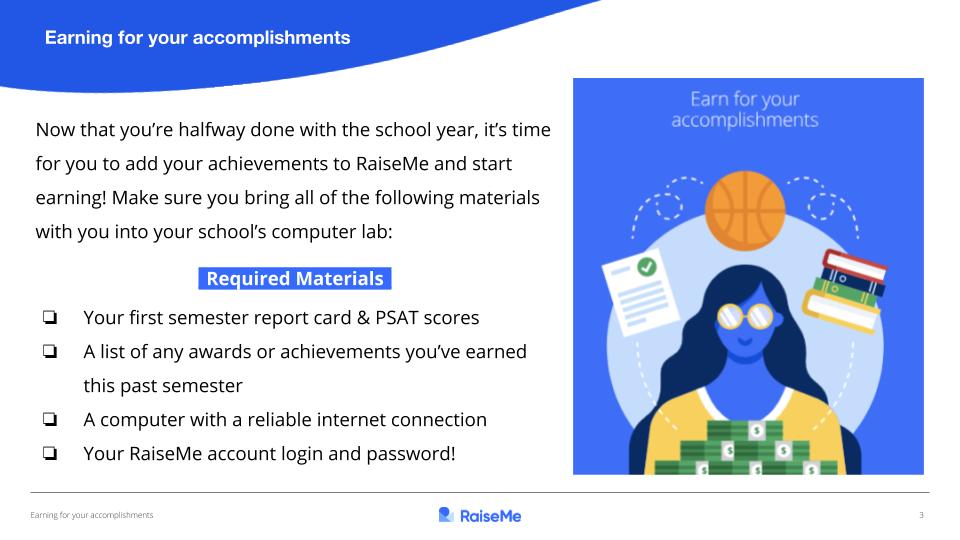 Here's to a great 2019, filled with new college opportunity and scholarships galore. We at RaiseMe pledge to be with you each step of the way on students' college-going journeys.
The new year is also a great time to reinforce daily habits that will set students up for success. Linked here you'll find a lesson plan slide deck outlining some of the strategies students can implement for sustained attention, memory, and overall learning. Additionally, you can point students to this blog post that distills these study habits into a quick and fun read.
You may also like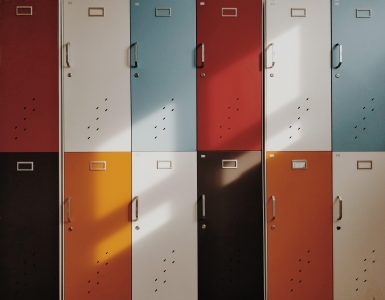 A comprehensive overview for getting your high school students started with RaiseMe.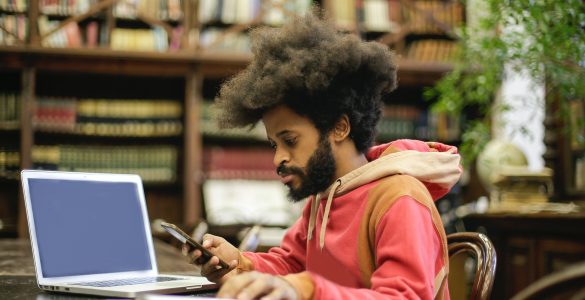 A few pieces of advice from RaiseMe's Community College Partnerships Lead, Dr. Tara Zirkel, about starting off your fall semester the right way.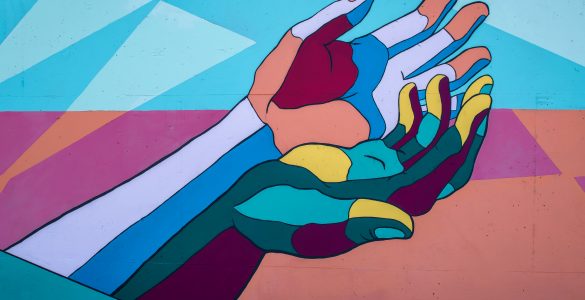 A recap of the RaiseMe webinar featuring panelists from across the education landscape speaking to the supports being put in place to address student mental...