Five Tips for Moving Your Curriculum Online
As the higher education community quickly pivots to a digital-first curriculum, Dr. Tara Zirkel, Ed.D shares her top advice for moving curriculum online.
Some of my most personally satisfying professional moments have come from working in distance education and watching students who may have struggled to access face-to-face courses have a chance to reach their goals through opportunities in online learning.
We know right now many of you are juggling scenarios that you never thought possible, while trying to keep continuity, and empathy, for your students. Nationally, given the spread of COVID-19, your institution might be minimizing the risk to your community by moving face-to-face classes to an online format. For some instructors, and students, this may be your first experience with online learning, which can be a little overwhelming.
Here are five tips to get you started in the right direction.
Orient students to your LMS
Your institution's learning management system, or LMS, might be really new to students who have never taken online coursework before. They might be unsure of how to navigate the interface, submit assignments, or connect with you. Most LMS's have orientation tools and tutorial videos that you can direct students to, and your institution may have an entire orientation course available. If you are feeling *extra* helpful you can even record your own quick video, using screen capture software, that orients students to your specific class. Zoom is offering free resources to K-12 educators right now, and you can make a quick tutorial by sharing your screen and then recording.
Less is more
It might feel like fun to post a lot of links to web resources, memes, external videos, or to use bright font colors to keep your course interesting. Often, these well intentioned "extras" can actually become confusing, or even become barriers to accessibility. Post course work, assignments, and announcements that students *need* to have, and play it conservative with items that are *nice* to have.
Offer remote office hours
Many institutions have video conferencing software options that can allow you to set up meetings with your students so they can still feel connected. Google's Hangouts Meet tool will offer free advanced capacities to educators until July 1, 2020, which can be a great resource to keep in touch with students. Have standing office hours? Keep offering them, remotely, and post an announcement in your online course letting students know the options available to them. Need help scheduling your online appointments with students? YouCanBook.Me's free basic account permits students to request meetings right to your calendar.
Tag your images
You might use slide decks as part of your instruction, whether you make them yourself or source them from elsewhere. If your deck contains images you can add "alt text" to them, which is a short description of what is in the image. This allows students who are using screen readers to more easily understand your images.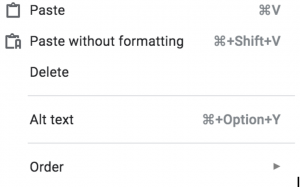 Closed caption your videos
Now is a great time to record your lectures, upload them to your online course, and encourage students to access them remotely. Making sure to add closed captioning, and ideally even providing a PDF of your script, can make your instruction even easier to access. YouTube's auto closed captioning is pretty accurate, and you can build a private channel just for your students. If you want to take your video skills to the next level try recording a weekly check-in for students where you summarize their tasks for the week, review their assignments, and share updates from your institution.
Lastly, find some time to connect with your distance education team to review any materials that they have made available. Often, you might find a strategy that is new to you that can carry over to your brick and mortar classes.
RaiseMe will be here, right alongside you, as we all work together to take care of ourselves and our students. Keep checking our blog for more tools, resources, and best practices!
You may also like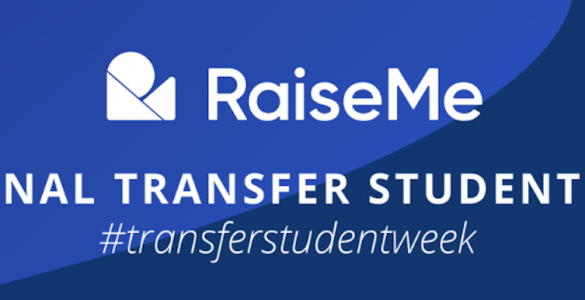 Join RaiseMe in celebrating National Transfer Student Week October 19th-23rd. This is a week to celebrate our students, connect them with resources, and to...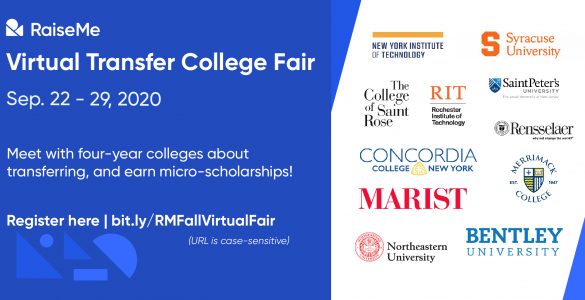 During RaiseMe's Virtual Transfer Fair, community college students can earn micro-scholarships for visiting with colleges, right from home. Students: we know it has...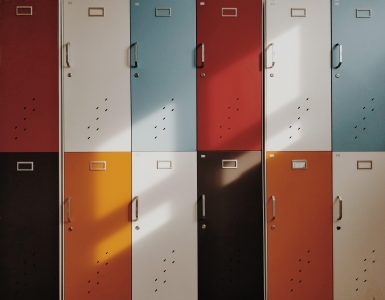 A comprehensive overview for getting your high school students started with RaiseMe.