Educator Voices: A Conversation with Monique Byrd
Hear from RaiseMe's Educator Ambassadors about how they're honoring Black History Month, personally and professionally.
For Black History Month, we sat down with three educators in our ambassador program to learn how they are celebrating Black history with their students and communities. We are excited to bring you the third installment of the series, a conversation with Monique Byrd. (If you haven't already, be sure to check out our conversations with Ken Bordelon and Denise Ndukwu!)
Monique currently serves as the District Resource Specialist in the office of School Counseling Services for Polk County Public Schools, the eighth largest school district in the state of Florida. Prior to joining the district team, Monique was a school counselor and college and career coordinator at Haines City High School. Read on to learn how she celebrates Black History Month and what it means to her to be a Black educator.
RaiseMe: How did you get into the education field?
Monique: I remember when I went to college, I wasn't really sure what I was passionate about, I just knew I wanted a career that "made a lot of money". As a first generation college student, I felt that I needed to set an example for my younger sister and cousins. I felt a lot of pressure, especially approaching my sophomore year, not having declared a major. I took a child psychology course, and I fell in love. The class and instructor opened my eyes and awakened my passion for helping others. After consulting my academic advisor, family, and praying for guidance, I decided the counseling field was for me. As a senior Psychology major I was excited about being a school counselor. However, I didn't know I had to have a Master's degree, so I almost changed my mind. I'm really glad I didn't! After I graduated with my Bachelors of Science in Psychology I immediately started taking classes towards my Master's degree. Thankfully, I applied and received a graduate assistantship for graduate school, so I didn't have to pay for my Master's program. I was working in the Division of Student Affairs, and I was able to pour into my peers, helping with admissions and counseling, and applying concepts I was learning in the school counseling program. It helped me continue to grow a love for helping others, and also sparked my interest in post-secondary education and college and career readiness, which directly relates to what I do now.
When I graduated, I relocated to Florida to work as a high school counselor at a Title I high school, one of our larger high schools in Polk County with a very high need population. I served as the high school counselor and college and career coordinator for five years. I transitioned to the district level where I currently provide professional development and serve as a resource to all secondary school counselors and college and career coordinators. I also manage all things related to college and career and I help facilitate building a college going culture. My ultimate goal is to help our school counselors develop professionally to become the best version of themselves, so they can pour into the families and students in our community.
RaiseMe: How has your experience as an educator been informed by your Blackness?
Monique: As an African American woman, I feel like it can be challenging at times. I think that we put a lot of pressure on ourselves, and that's because of the simple fact that we've always been told you have to work harder and do better and be better. That's just in our culture. And honestly, you have the desire to want to do and be better, because you see how your ancestors and your family members have truly worked so hard to get to where they are, and how they want so much better for you. I have resources available to me now that they didn't, and I want to take advantage of them to be the best version of myself. When times get hard, I find comfort in leaning on my colleagues of color, as well as family and friends, for wisdom, support and guidance.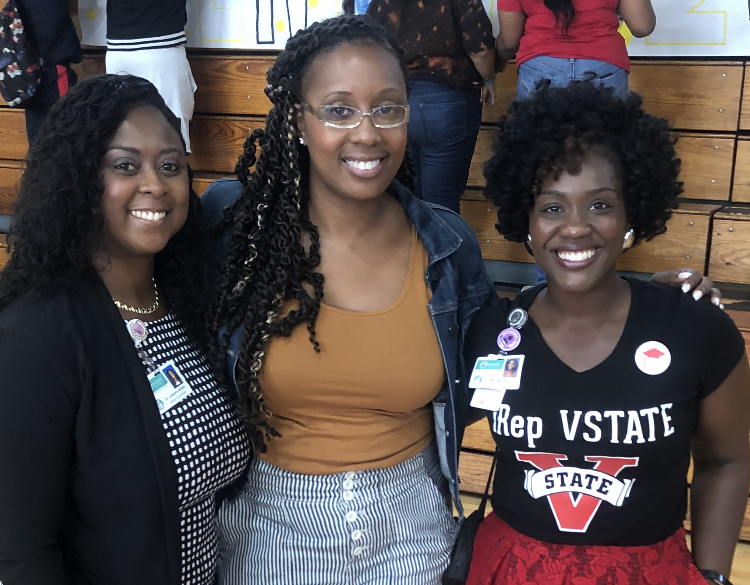 RaiseMe: Why do you think it's important to have Black educators and what role do you think they play and creating a more equitable education system?
Monique: I really feel like representation is key. It's so important to see someone that looks like you in various roles. And you know what's so funny? I literally just had this conversation with a student last night at an event hosted by Take Stock in Children. TSIC District Leadership organized a career speed dating event, and a young lady said to me, 'You work at the district?'. And I said yes, to which she asked, 'Well, what do you do?' and then complimented my hair. And afterwards she talked to me and explained that she's only had one Black teacher and that she was really surprised to see me.
Half the time, I don't think it's a big deal that I work at the district level. But you just don't realize that sometimes your presence in some spaces with young people is inspiring to them – they may not have seen someone that looks like them in positions of leadership. I literally puffed my chest up because at that point I knew I had a responsibility.
We've been emailing already about her plans for next year. And you know what is even crazier? She's going to my alma mater.
For me, it is moments like that that keep me going, especially because I'm not in a school. I'm not with students like I used to be, all day every day. So having opportunities to be a mentor, and connect with students in other arenas, is a blessing to me. And it reminds me of why it's so important that I continue to pour into our school counselors and college and career coordinators, and even more so, those of color to keep them encouraged that you are making an impact and it doesn't go unnoticed. Legit, you are a big deal, I can't stress that enough.
RaiseMe: Who is a Black leader that you admire?
Monique: My godmother. She has always inspired me to lead from the front, and use my gifts from God to always help others. I feel like I am where I am today because of how she poured into me; she helped me learn to love who I am and see my potential. She encouraged me to study when I didn't have a test, monitored my work to ensure that I completed assignments and completed them correctly, and she had critical conversations with me and always challenged me to think outside the box. My godmother exposed me early on to the importance of civic involvement and service to our community as well as the importance of having a post-secondary plan. She took me on college tours and campus visits frequently so I could experience a college campus and seek higher education. Because of her leadership, mentorship, and love, I am who I am today. I'm inspired daily by her wisdom, drive, and love for giving back. I live by her words "why put off until tomorrow what you can do today".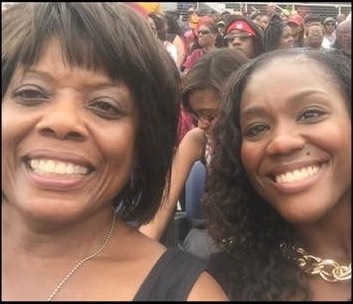 RaiseMe: How do you and your community celebrate Black History Month?
Monique: As a member of the Lakeland Alumnae Chapter of Delta Sigma Theta Sorority Incorporated our organization is built on the principles of scholarship, sisterhood, and service. We started celebrating Black History Month in January by participating in the MLK parade and MLK Scholarship Essay Contest. We also held a movie night with the girls in our Delta GEMS Mentorship Program to watch the movie "Harriet" and have an open discussion about the film. At our monthly meetings, we've been discussing the importance of understanding your roots, and why it's important to tap into history and the importance of it not repeating itself and learning from it. To celebrate this month, our organization volunteered at the HBCU Jump Off College Day Event and chaperoned our mentees. Our girls were able to meet with admissions counselors from Historically Black Colleges and Universities in-person. In addition there was a segment hosted by Florida Black Lawyers Association, in which they conducted a Q&A panel for the attendees on the importance of how to properly exercise your rights and conduct yourselves when pulled over by the police. To close out the month of February, we will be taking our mentees to an event that focuses on helping young women of color soar into success. The event will discuss topics such as self awareness, professional etiquette, social media etiquette, soft skills, appropriate dress, and hygiene & hair.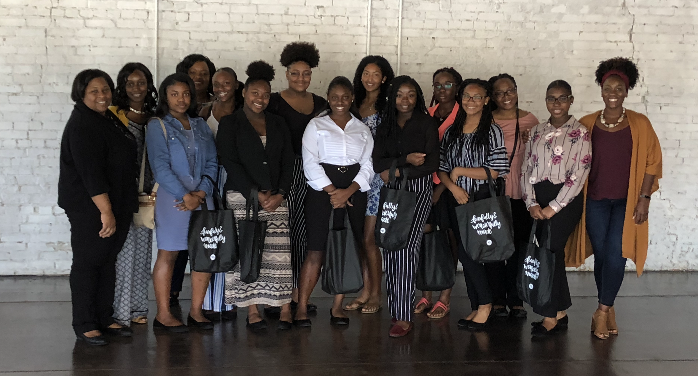 RaiseMe: What should be highlighted for students during Black History Month?
Monique: Recognize your greatness, be intentional, be open minded, P.U.S.H. = Persist Until Something Happens and be inspired to inspire.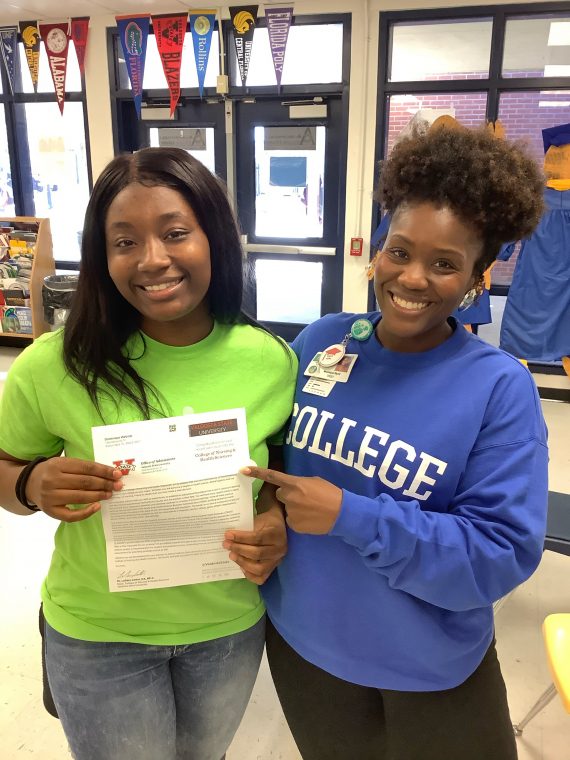 Editor's Note: RaiseMe has made edits to quotes to provide clarity.
---
Educator Voices is a series highlighting some of the high school counselors that make up the RaiseMe educator community. Read on to hear their journey into the educator profession and some of the ways they are impacting student's post-secondary opportunities.
You may also like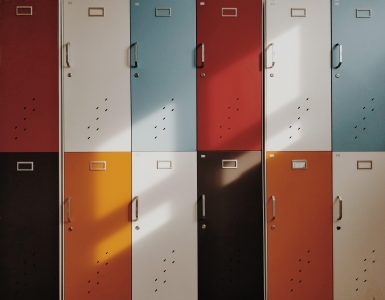 A comprehensive overview for getting your high school students started with RaiseMe.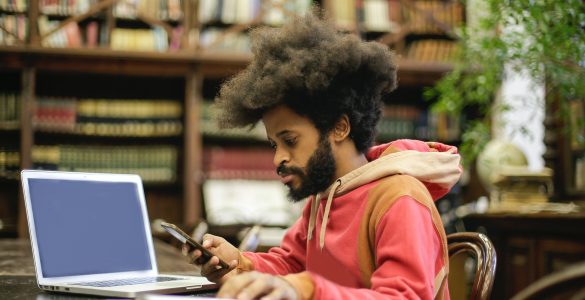 A few pieces of advice from RaiseMe's Community College Partnerships Lead, Dr. Tara Zirkel, about starting off your fall semester the right way.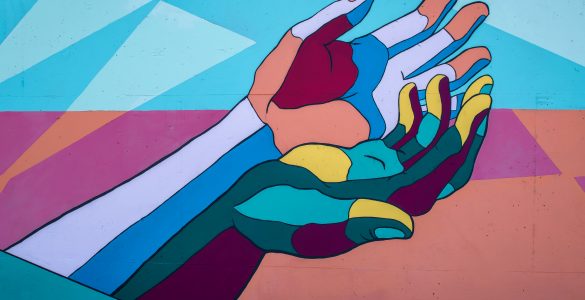 A recap of the RaiseMe webinar featuring panelists from across the education landscape speaking to the supports being put in place to address student mental...