Educator Voices: A Conversation with Kenneth Bordelon
Hear from RaiseMe's Educator Ambassadors about how they're honoring Black History Month, both within their classrooms and communities.
This Black History Month, we're proud to spotlight how some of our Black educator ambassadors are celebrating, both with their students and within their communities. We hope you enjoy our conversation with Kenneth Bordelon!
Kenneth is the Director of College Counseling and Alumni Programs at Yes Prep Northbrook High School in Houston, TX. Read on to learn how he celebrates Black History Month, and what it means to him to be a Black educator.
RaiseMe: How do you celebrate Black History Month?
Ken: I would say Black history for me is not necessarily isolated to one particular month; I kind of like to steal the motto of McDonald's – Black 365 – >I'm Black 365 days in the year, 52 weeks, 24/7. It's celebrated in my actual current role as an educator, especially given that I come from a household of educators; my mom was a teacher for 35 years and just retired about two years ago. I think I celebrate that fact and I truly appreciate the stories and the experiences my mother had as a teacher and want to give my contribution to this field and to the students that I'm able to impact on a daily basis. I tell people all the time, I feel like being a college counselor, I'm able to share my experience in such a way that hopefully the students don't make all of the mistakes that I made. And if I can stop one student from making at least one mistake, I think I've done my job.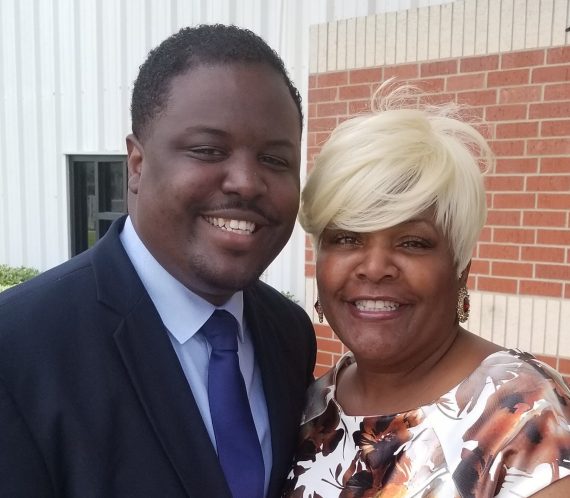 In my personal life, being an African American in America is truly an experience within itself, especially being a Black male, given the times that we're in. But I find hope in the fact that there are phenomenal African Americans making great strides in all various industries, that are pushing the envelope and that we're having those hard conversations. Not only in the political realm, but even in education, especially within the field of college admission counseling, where we're pushing the dialogue. There are groups like Hack the Gates on Facebook and Accept and other phenomenal groups that are doing great work in regards to diversity, inclusion, and access that I'm a part of. I definitely try to make my contribution within my locus of control here in Houston, as well as within Texas, but any way that I can share my voice or my experiences to the national conversation I do so as well. I think Black history to me is constant, 365 days a year, not just within education, but in any aspect of my life that I can potentially give my own voice to the conversation and hopefully impact lives.
RaiseMe: Why is it important to have Black educators? What role do you think they play in creating an equitable education system?
Ken: I would say that representation is at the core of the conversation around diversity, inclusion, and access, and also just helping to build a greater sense of community, regardless of race, or socioeconomic background.
And so the more that we can have people of various backgrounds and identities and cultures and stories in the same environment, that respect one another, that value each other's voice, it just builds a better ecosystem where folks can learn from one another, and basically become a better version of themselves.
I think that's where I am; at my core it's never settling for where I am now and thinking that I know all the answers, but I can learn from anyone. I think it's key to have representation of the African American community in all environments, because it just helps build a better society overall. And especially in the realm of education given that Brown vs. Board of Education is pivotal to all minorities within public education in America. And that the African American story is integrated in everything that is America especially in regard to education; I think it's just pivotal that representation be at the forefront.
RaiseMe: Do you have any words of advice for other Black educators?
Ken: I would say the one piece of advice I would give any African American leader in education is to know that you are qualified to be where you are because you are where you are.
You don't have to qualify yourself anymore. Once you have been offered and accepted the position that you're in, you are the most qualified candidate for that position. And not to doubt oneself. You may not have representation in other departments and other areas of the school organization that you're in. But to know that if you have been selected for a position, that you are supposed to be there, and that you're more than able to do the job and whatever questions or challenges that you may face that you may not know the answer to, that there's someone there that is willing to help you. If you don't know the exact individual then reach out to someone outside the organization because most likely they know someone that could potentially help you as well. To not doubt one's ability, in the position that you hold, would be my advice.
RaiseMe: Who is a Black leader you admire?
Ken: It would have to be my first boss within the realm of college admissions counseling – Dr. Beverly Woodson Day. She was my first boss getting into college admission counseling and coming out of the food service industry. She's the epitome of grace under pressure and calm and a great mentor and a listener to the needs of those that work under her.She never treated us like we were less than her or that she couldn't share her time with us. And so I'm forever indebted to her. Just the time and dedication that she gave towards me and helping me as a person, before I was even her employee, has greatly contributed to my overall success within the college counseling realm. She's been such a great mentor and now she's like a big sister to me. She's definitely always pushing me to go further beyond what I sometimes could even imagine for myself. I would definitely say Dr. Beverly Woodson Day is someone who comes to mind who exhibits what it means to be not only Black, but also a leader within their own community that helps other African-Americans strive for better as well.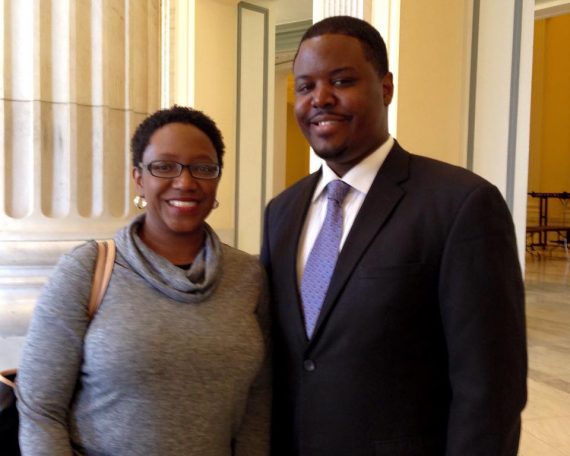 RaiseMe: What is Yes Prep doing to celebrate Black History Month?
Ken: That's one of the reasons I love working for Yes Prep. They celebrate all affinity groups and backgrounds and cultures. So we celebrate the whole month of February and we have summits for young men and young women and our campus in particular will host a Black history program. But then during the whole month of February we will celebrate different idols within the community and give space for students to define how they identify with the Black experience. It helps a lot of kids that may identify more with their Hispanic-Latino background versus their African American background, and it gives them an opportunity to learn something and then be able to express what that means to them as a mixed student who identifies with two different cultures. Really there's so many similarities between the two that for a lot of us, it's very eye-opening and it helps them to have a greater appreciation of who and what they are and what their family background is. It's cool to see the light bulb go off in their heads during the month of February.
RaiseMe: Why do you think it's important for students to learn about Black History?
Ken: To know that being Black is more than just being a rap artist, a football star, a basketball athlete. That being Black encompasses all aspects and all industries and all areas of our lives. And that essentially, to be Black means that you identify with descendants from Africa and the rich culture that was brought during the slave trade. Although those cultures and experiences were birthed from a period of great pain and distress, we as Africans are resilient. We're the epitome of grit itself in that we turn bad situations into good ones and that others can share in those experiences; we're not selfish to those experiences, you could be from Italy and share the Black experience. You could be from the Caribbean, or you could be from South America, or Canada, and share in the African American experience. That's what's so cool is that to say I'm Black is to say I'm American and to say I'm American is to say that you share in the Black experience, because we are the undergirding of everything that is America. So I just love it. It's good, it's great. #Wakandaforever.
Editor's Note: RaiseMe has made edits to quotes to provide clarity.
---
Educator Voices is a series highlighting some of the high school counselors that make up the RaiseMe educator community. Read on to hear their journey into the educator profession and some of the ways they are impacting student's post-secondary opportunities.
You may also like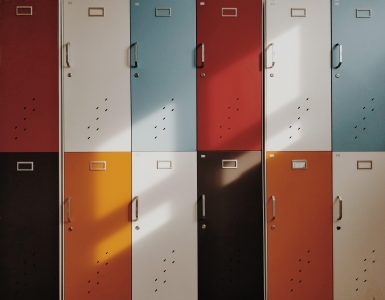 A comprehensive overview for getting your high school students started with RaiseMe.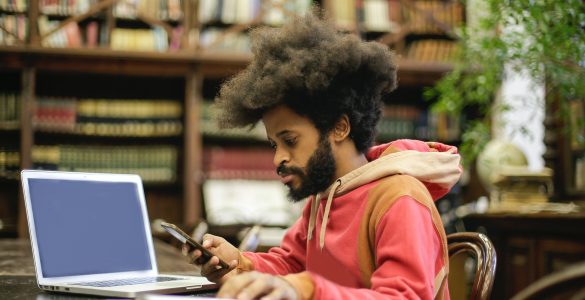 A few pieces of advice from RaiseMe's Community College Partnerships Lead, Dr. Tara Zirkel, about starting off your fall semester the right way.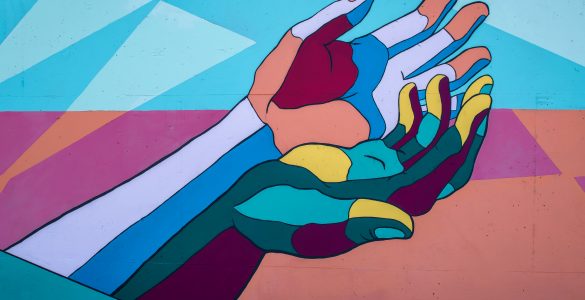 A recap of the RaiseMe webinar featuring panelists from across the education landscape speaking to the supports being put in place to address student mental...