College Application Diaries: Shalini's Entry on Finishing College Applications
Shalini's story can help you understand what the college application process is truly like, and give you pointers for when you start your own college journey.
Welcome to the second installment of our College Application Diaries series. Like Jessica from our kickoff post, Shalini is a high school senior who just finished applying to college. Shalini's story can help you understand what the process is truly like, and give you pointers for when you start your own college journey.
Meet Shalini
Hi, I'm Shalini! I'm eighteen and go to Hockaday High School, in Dallas, Texas, where I'm finishing up my senior year. Outside of school, I love to volunteer at Genesis Women's Shelter and I do epee (full-body target) fencing.

What has high school been like for you?
My favorite part of high school has definitely been getting the opportunity to try a lot of different activities, to help figure out what I really enjoy doing. Among other things, I've tried being a camp counselor, learning how to code iOS apps, interning on a few political campaigns, and taking self-defense classes.
Getting to see all of my friends figure out where they're going to school and what they're going to study next year has been a highlight of my senior year. The senior class at my school has a wall of acceptance letters and a triangle that you ring when you get an acceptance, and it's super special and fun to get to cheer people on and celebrate the end of one academic journey, but the start of another one. On the other hand, my least favorite part is the opposite of that — it's tough when you or one of your friends really likes a college and doesn't get accepted. But for me, it has been an opportunity to show support and grow from the experience.
Tell us about the college application process.
Overall, I think I had a pretty positive college application experience. While I had a few difficult experiences, there was never a moment when I felt totally lost and had no resources to fall back on, or did not have trusted people to talk to about challenges during the process.
I started thinking about and hearing about college practically from middle school, because I heard about students studying for the SAT, and later my older sister went through the college application process. College has become increasingly more necessary in the last several years, so I think I always knew I needed to and would go to college.
I didn't start really writing my essays until the fall of my senior year for early applications, but I started thinking about the experiences that shaped me and what I wanted to write about over the summer.
RaiseMe Insight: Consider the upcoming summer months an opportunity of reflection. Spend some time writing down ideas, discussing them with family, friends, or trusted advisors to spur your creativity. Doing this brainstorming work upfront can save you time in fall.
What was the most challenging thing about the college application process?
The most challenging thing about the process was just how time-consuming applications were. Every day in the fall, I felt like I had to choose daily between working on college and working on school. Because grades and doing your best in school are important as well, and colleges will see that, but it's equally important to meet a deadline for an application or essay.
RaiseMe Insight: Shalini's right. Staying on top of college application deadlines is not only extremely critical to the process, but also time-consuming. That's why we put together this list of the most important application deadlines. By having all the deadlines in one place, we hope you can spend time on the applications themselves and your schoolwork.
Starting to write my essays was another hard part of the process for me. The style of writing isn't very academic at all, which I wasn't used to, and also to spend pages of writing just talking about myself is something I don't think high schoolers are used to as well.
RaiseMe Insight: The college essay can be uncomfortable, but it doesn't have to be. We talked with an expert on essays to give you the inside scoop on how to conquer your story!
What were some of your resources that you utilized when applying to college?
Some of the resources I used were my school's college counselor, the RaiseMe app (of course) to receive micro-scholarships and get an overview of institutions, Naviance to keep track of my application process, and the Colleges that Change Lives and Fiske Guide to Colleges books for institutional research.
I did not find applicant message boards and forums to be at all helpful, and I honestly would advise that you stick to the most reputable sources for app and college information.

How did you decide where to apply to college?
This may sound really simple but I knew from the beginning I didn't want to waste my time, energy, and money applying to a school that I could not see myself going to, and that was the determining factor in my applications list. Beyond that, I made a massive spreadsheet of college research, with sections dedicated to factors important to me, like class size, diversity, access to fitness, location and safety, etc., evaluating each college in each section.
RaiseMe Insight: Like Shalini, you too can use RaiseMe to learn about different institutions to help build your college list.
You're done applying to college. Now what?
Now that I'm done with applications, I'm focusing on making college as affordable as possible by applying to institutional and external scholarships, making the most of my last few months in high school by spending time with my family and friends, and enjoying the comforts of home, like free Netflix and food. I also plan to work at an ice cream shop this summer!
I'm a total adrenaline junkie and love riding roller coasters, so I'm also actually planning a trip to Six Flags!
---
Thank you Shalini, for providing this firsthand perspective into your journey. Shalini's next entry will dive deeper into the college affordability factor, and how she is navigating it.
You may also like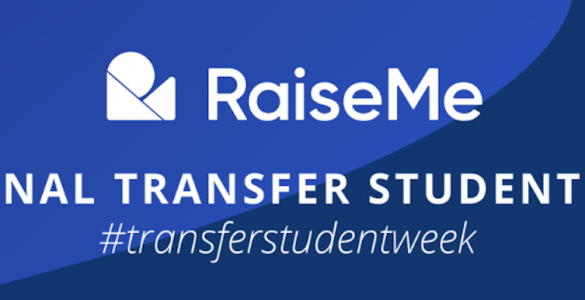 Join RaiseMe in celebrating National Transfer Student Week October 19th-23rd. This is a week to celebrate our students, connect them with resources, and to...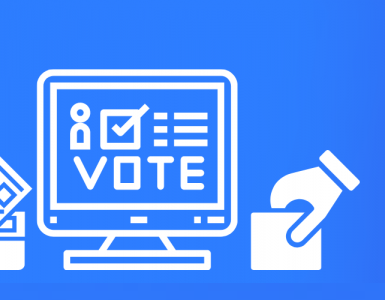 This fall, more than 80 colleges and universities on RaiseMe are offering micro-scholarships to community college and high school students for civic engagement...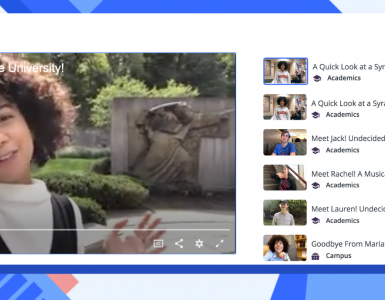 Now on RaiseMe, you can watch videos created by real students to get a true sense of college life and find out what schools are right for you.