Financial Wellness During COVID-19
Former Community College Academic Counselor, Jaymee, talks about financial wellness and resources for students during these stressful times.
It's been a hard month for many of us. Life has changed quickly in response to COVID-19. Schools have closed. Classes have moved online. We've been asked to be socially distant. We're all trying to figure out how we can still feel connected to one another when we're unable to connect in-person. Some people are lucky to be able work from home, but many people have lost their jobs.
How do you stay financially well amid the coronavirus? This is an extraordinarily stressful time, and as a student, we know how hard it can feel trying to sort through all of the information and understand how it impacts you. As a former community college academic counselor, I've helped countless students navigate through many difficult situations. Now that I'm here at RaiseMe, I thought I'd try to help from afar by sharing some advice and resources that might help you during this difficult time.
First of all, it is completely normal to feel stressed or anxious about finances. Money is commonly cited as one of the top five stressors people face in life. If you are feeling overly anxious or stressed, there are many counselors and therapists who have moved to video and phone sessions that you can talk to. The Lifeline provides 24/7, free and confidential support for people in distress, as well as prevention and crisis resources for you or your loved ones. There are many online resources you can tap into from your computer or phone. You're not alone!
CARES Act
Also known as the Coronavirus Aid, Relief, and Economic Security Act, the CARES Act is an economic emergency law passed on March 27, 2020 responding to the COVID-19 outbreak and its impact on the economy, public health, state and local governments, individuals, and businesses. The bill touches on a wide range of items (it's 335 pages long), but these are some of the key points:
Economic Impact Payments (aka stimulus checks):

This puts money directly back into the pockets of Americans, but there are some stipulations about who gets money. I know it can feel confusing. Here are some quick facts:

As a student, if you are claimed as a dependent on your parents tax return, you are not eligible for a payment. If you are an independent student and meet the following criteria, you are eligible for a payment. If you haven't yet filed your 2019 tax return, your rebate will be based on your 2018 return.
All U.S. residents or citizens with work-eligible Social Security Numbers who are not dependents with adjusted gross income under $75,000 ($112,500 for head of household and $150,000 married) are eligible for the full $1,200 amount ($2,400 married). You are also eligible for an additional $500 per dependent child under the age of 17.
You still can qualify for a reduced payment if you are single and your income is less than $99,000, $146,500 for head of household filers with one child, and $198,000 for couples filing jointly with no children. The payment amount is reduced by $5 for each $100 of adjusted gross income that exceeds the phase-out threshold.
People who receive Social Security or Veterans benefits are also eligible.
For most Americans, no action is required to get the money. The IRS will use data from your most current tax returns or Social Security data to provide a rebate either via direct deposit (if bank information is available) or through a paper check in the mail to the last address on file. Deposits have already started! Check on the status of your payment today.

Unemployment benefits:

Under the CARES Act, unemployment benefits are temporarily expanded to give an extra $600 per week up to six months, and unemployed workers get an extra 13 weeks of benefits beyond the number that states already provide. These benefits are also extended to self-employed and gig workers. Unemployment benefits sometimes extend to part time workers as well, so even if you weren't employed full time, there still might be assistance for you! The 7-day waiting period for filing for unemployment benefits has also been lifted. You should apply for unemployment benefits through your state. The process can take a while, and with the increase in the number of cases, you should apply right away!

Colleges Universities can give emergency aid to students:

The CARES Act provides $7 billion in funds to colleges specifically designed for emergency financial aid and mandates that schools can use Supplemental Education Opportunity Grant (SEOG) funds to provide emergency aid. This can include things like emergency grants, loans, scholarships, or vouchers to cover expenses related to schooling and housing. If you had a federal work-study job, you still may be eligible to receive payments or a grant for your remaining award amount. Talk with financial aid, student services, or counseling staff at your school to explore your emergency aid options.

Student loan forbearance and interest:

You may be thinking about hitting the pause button on taking classes until life settles down, but under normal circumstances, this would mean your student loan payments would start in 6 months. Or, you may already be paying your student loans. The good news is that the government has provided some relief for student loans. Here are a few highlights:

US Department of Education Student Loans will automatically stop payments (this is called administrative forbearance) from March 13, 2020, through Sept. 30, 2020. Contact your loan servicer if you'd like to continue making payments.
Interest is being temporarily set at 0% until September 20, 2020 on federal Direct Loans, FFEL Program loans, and Federal Perkins Loans on loans

owned by the Department of Education

. Contact your loan servicer to confirm if your loans are eligible.
Private loans are NOT covered. Contact your private loan provider directly to see what assistance they may be able to provide.
Financial Aid for Fall 2020
Your Financial Aid award package for the 2020-2021 academic year is based on financial information from 2018. If your family financial situation has changed since that time, we encourage you to contact your financial aid office for a Special or Unusual Circumstances appeal. All schools are required to have an appeals process and should be able to guide you through the paperwork you'll need to submit. Many schools have appeal information on their website, or you can always call the office or send an email for more personalized information and service. Considering that more students may need appeals now due to COVID-19, you'll want to start this process as early as you can and follow up immediately with any requests from your Financial Aid office.
Filing taxes
Good news! The government has extended the tax filing deadline to July 15, 2020 if you need some extra time, and the IRS is offering help to taxpayers and others affected by COVID-19!
Reach out and ask for help.It's been incredibly heartwarming to see America coming together during this global crisis and how many financial supports are being offered. One thing that I've been so impressed with is how kind businesses have been and how willing they are to help in whatever way they can. I've personally already been reached out to by my car insurance company, bank, credit card companies, and others to check in and offer assistance. If you're struggling to pay a bill, no matter what that bill is (medical, credit card, rent, utilities, insurance, internet, phone – any bill, really), I would highly encourage you to reach out to the company directly and see how they might be able to help. I know it might feel overwhelming or weird to do, but JUST DO IT! Don't think about them saying no, think about how relieving it will feel if they say yes! I've been pleasantly surprised in life at how many times people say yes when you just ask.
RaiseMe will continue to keep a pulse on how things are going on in the education world, and we will continue to provide information and resources that we hope will help you get through these trying times. We know it's tough right now, but you've got this!
Editors Note: All information provided is the most current sourced by our team. Our country's leadership is talking and making new decisions daily, so items within this blog are subject to change. Updated April 16, 2020.
You may also like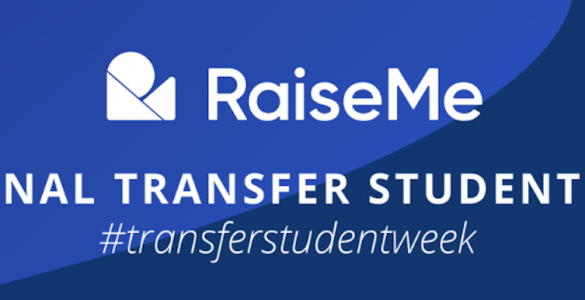 Join RaiseMe in celebrating National Transfer Student Week October 19th-23rd. This is a week to celebrate our students, connect them with resources, and to...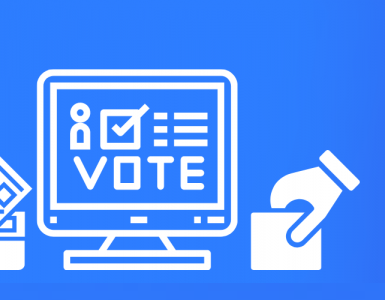 This fall, more than 80 colleges and universities on RaiseMe are offering micro-scholarships to community college and high school students for civic engagement...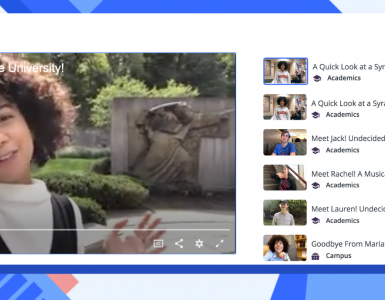 Now on RaiseMe, you can watch videos created by real students to get a true sense of college life and find out what schools are right for you.