How to Fall in Love with Your Future Transfer School
If you're a two-year college student, did you know that 4-year colleges are eagerly waiting to commit to helping you further your education? There are so many schools to choose from – how can you possibly decide? We've put together a few tips (and this handy checklist) for how to find your perfect match!
Start planning early
The moment you think you might want to transfer is when you should start planning for it. You'll have a lot of information to learn about the transfer process from the current school you're attending and from the schools you're interested in transferring to. We recommend you start thinking about transfer planning in your first semester.
Meet with a transfer advisor at your current college
Most 2-year colleges have counselors and advisors that can help you get started with your transfer process. They will be able to help you understand how the credits at your school will transfer to a 4-year school. Your school may have special agreements called articulations that make transferring to certain schools quick and easy. They may also be able to help you research and find transfer schools based on your interests and personal needs.
Do your research
Just like with any other long term relationship, you're going to want to get to know the school you want to transfer to. Every school is different, so it's important to get info on each school you're interested in. Use RaiseMe to research schools based on things that might be important to you, like distance from home or the academic programs that are available. From RaiseMe, you can go right to college admissions webpages to start learning about the transfer process and admissions requirements. It's also a good idea to research multiple schools so that you can compare academic programs, cost, resources available to you, and student supports they offer. Not even sure which schools you're interested in yet? Log into your RaiseMe account and use the college search to narrow down and compare your choices by location, cost, acceptance rate, number of students, campus environment, popular majors, and you can also see if your school offers micro-scholarships for transfer students!
Visit campus!
Could you imagine entering into a relationship without a face-to-face meeting? You learn so much about a transfer school through an in-person visit. Attend an open house or information session. Talk to faculty and staff. Walk around campus and talk to students. Many students say that the reason they chose their transfer school was through an experience they had on campus or a person they met. When you are done, log your visit in your RaiseMe portfolio. You might have earned a micro-scholarship just for going and speaking with someone!
Meet with admissions and transfer staff at the college(s) you're thinking about transferring to
All schools have admissions representatives whose job is to help you navigate the admissions process. Some schools even have specialized transfer centers or staff whose jobs are to help you navigate the process. We encourage you to meet with these folks as early and as often as you can to help your transfer process be as smooth as possible. When you go, bring a copy of your current transcript! Depending on the schools, credit transfer can be tricky and you want as many classes to transfer as possible to save time and money.
Talk to as many people as possible and ask questions
Choosing a 4-year school is an important long term relationship and investment. Talk to staff, faculty, and students. Often the most impactful conversations are casual ones. Make sure to have all of your questions answered. How much are tuition, fees, and other costs? What kind of financial aid resources are available? Do they have transfer scholarships? Colleges should be transparent with all of this information. They should also readily provide information about resources and support available to you as you transition and recommendations of who to speak with if you need additional information. If a college won't answer your questions, that might give you important intel to help you make a good fit choice.
Trust your gut
Just like any good relationship, you have to trust how you feel. After you've done your research, visited campuses, gained knowledge about financial stuff, and weighed all of the pros and cons, you should have a good sense about which colleges you could fall in love with!
You may also like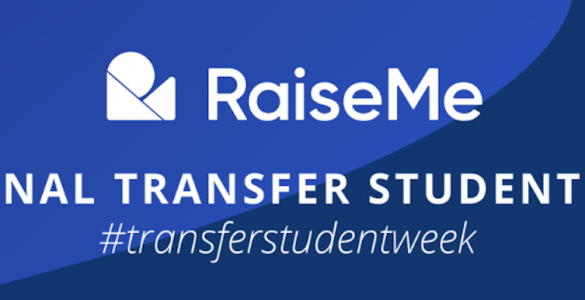 Join RaiseMe in celebrating National Transfer Student Week October 19th-23rd. This is a week to celebrate our students, connect them with resources, and to...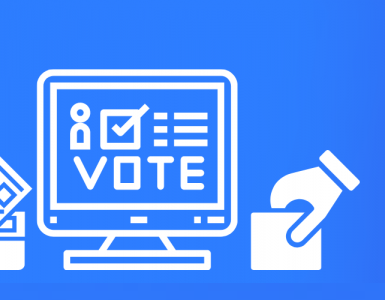 This fall, more than 80 colleges and universities on RaiseMe are offering micro-scholarships to community college and high school students for civic engagement...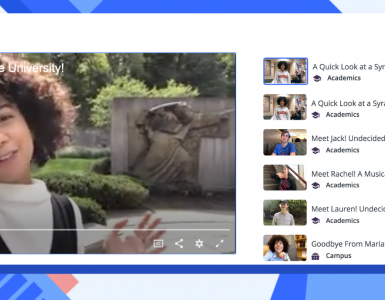 Now on RaiseMe, you can watch videos created by real students to get a true sense of college life and find out what schools are right for you.