7 Tips to Make the Most of Your High School Summer
Summer is here, and with it comes the sweet, sweet months of sleeping in, soaking in the sun, and logging long afternoons with friends. But relaxing and having fun are only part of what it takes to have your best summer. While you get caught up on sleep, you could also be getting ahead in your journey to college.
We chatted with our high school RaiseMe Ambassadors to determine the 7 optimal tips for making the most of your summer. By adopting one or all of these, you will enjoy your break and give yourself an extra boost to getting into the college of your choice.
1. Volunteer
Summer months give a little reprieve to the businesses that comes with the school year. Take advantage of your extra time by volunteering or getting involved in a summer program on an issue that resonates with you. Our Ambassador, Salvador A. of Aspire Lionel Wilson College Preparatory Academy is traveling to South America with the Global Glimpse program "that allows 11th grade students to go to an underserved community… to help out the community there with their necessities. These necessities can vary from waking up early in the morning to work in the fields to teaching residents english!" He explained to us that "the reason I chose to be a part of this program was to go and help out the community in Guaranda, Ecuador so I can be a part of a huge change in people's lives."
If the timing of a summer program doesn't work for you, consider volunteering locally in your community. Our Ambassador, Jasmine M. of Everett Alvarez High School is "most excited about volunteering for Habitat for Humanity. I've always wanted to volunteer for them and I'm excited that I finally can."
RaiseMe Pro Tip: If you are new to volunteering and looking for a way, or even a place, to get involved, check out Volunteer Match or the website of your city government for opportunities. Word of mouth is also a great way to discover new things! Simply ask friends and family about their past volunteer experiences.
2. Consider Summer School
Summer School doesn't need to be about getting caught up. Instead, students are increasingly utilizing summer school as a strategy for boosting their college readiness. As Brooks L. of Dulles High School put it, summer classes are a great way to fit the classes into your schedule that you may not otherwise have the ability to fit in during the school year.
Summer classes "also serve as a really good GPA boost!" – Brooks L.
3. Take a College Class
Like summer school, taking a class at a local college is a phenomenal way to stay on track, save money, and even get ahead. Gabbie B. of Alameda Community Learning Center explained that she was taking an intro psychology this summer because it "gives me an opportunity to get classes that I would need to take in college out of the way and also get a sense of a college environment. If you have the opportunity to take a college class during high school, do it. If you need help deciding what to take, I recommend thinking about these things: what subject interests you (not necessarily as a major but just as something you would like to try) and what fits with your schedule and location."
4. Opt for an Internship
Getting a summer job or internship is not only a good way to enhance your college applications. They also help you save money for college and learn more about what you want to do in your future. Lauren L. of Clear Creek Amana High School explains that interning in summer "is a great way for people to figure out where their passions lay and gain future experience and that's exactly the goal I'm trying to accomplish through them."
RaiseMe Pro Tip: Even though summer is already underway, it is still possible to land a job. Don't be afraid to go in-person to a local business that interests you. In addition, be sure to take a look at one of the many online search engines. From indeed.com to Google for Jobs to SimplyHired.com, you will find a number of opportunities. It never hurts to apply to many!
5. Visit Colleges
Summer break is the optimal time to check out campuses. Why visit a college campus? By visiting a campus, you can check out the dorms, classrooms, libraries and halls, and even have opportunities to speak with faculty if you schedule an "official visit." But there's so much more to it. Seeing a campus in-person grants you a unique lens into what your life could actually be like at that school. It also enables colleges to learn more about you beyond your application. RaiseMe Ambassador Gui M. of Lake Highlands High School conveyed the value of a visit well by saying that it's "your chance of securing your interest in a particular university or adding a new one to your list. The experience with the students there and with the environment itself may be a determining factor."
RaiseMe Pro Tip: Need more reasons for a visit? You can earn micro-scholarships on RaiseMe for going to see college campuses! Over 200 colleges on RaiseMe offer this micro-scholarship, ranging from $25 to $6,o00. Log in today to check out your list of colleges and plan your visits.
6. Study for the ACT and SAT
If you are going into your junior or senior year, chances are prepping for the big tests is what your high school counselors and teachers told you how you should spend these next few months. And they were right. The ACT and SAT are different than the tests you are accustomed to taking, and as such, you need to give yourself adequate time to prep for them. All of our RaiseMe Ambassadors having studying at the top of their priorities this summer, and so should you.
RaiseMe Pro Tip: While the SAT and ACT can be intimidating, and while you do need time to prepare, don't stress. By giving yourself enough time and setting up a study plan, you can chip away at your preparation, feel good going into the exam, and find balance during your summer.
As RaiseMe Ambassador Sarah G. of Pebble Hills High School explained, "though there is much going on, there is a time for everything. I have time, you have time, we all have time. Though it may feel as if we have insufferable amounts of work to do, even if this "work" is just the mental goal set to the standard of fun, it's just summer. The key to finding personal peace in these times of self construed stress is to simply take it day by day… Enjoy what each day brings and do not judge a day on what was done or what wasn't, only on how you felt in that moment."
7. Update your RaiseMe Profile
Shameless plug, but take a moment this summer to get your RaiseMe profile up to date. With another year of high school under your belt, don't miss our on opportunities to earn micro-scholarships for all that you have accomplished.
"One of the first things that I am really going to work on this summer is updating my RaiseMe profile. The reason why I say this is because I need to update what my current grades are that I got from the pat school year and other activities that I have been involved in because this will add on to all the micro-scholarships that I am earning… the more I update, the more money I earn for college."

- Ariana B. of Paradise Honors High School
RaiseMe Pro Tip: The things you do this summer will earn you micro-scholarships! College Visit? Earn micro-scholarships. Volunteer? Earn micro-scholarships. SAT Scores? Earn micro-scholarships. Working? Earn micro-scholarships. And the list goes on, and on…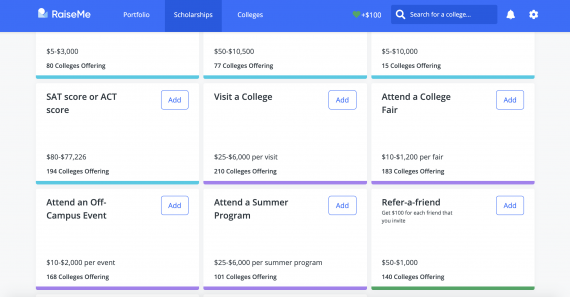 You may also like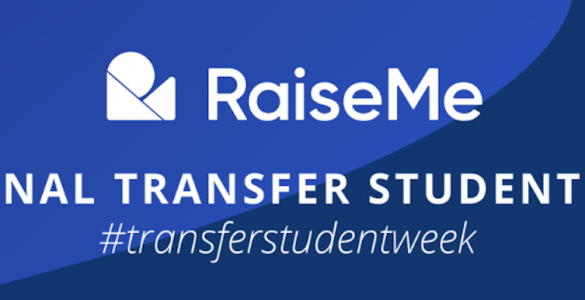 Join RaiseMe in celebrating National Transfer Student Week October 19th-23rd. This is a week to celebrate our students, connect them with resources, and to...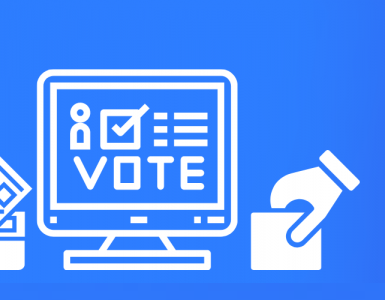 This fall, more than 80 colleges and universities on RaiseMe are offering micro-scholarships to community college and high school students for civic engagement...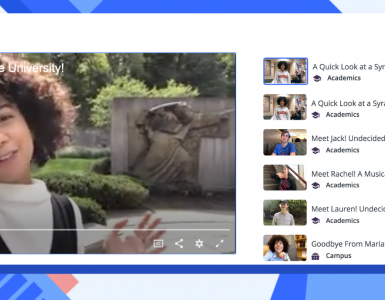 Now on RaiseMe, you can watch videos created by real students to get a true sense of college life and find out what schools are right for you.