7 Ways To Reduce Your Personal Costs When Paying For College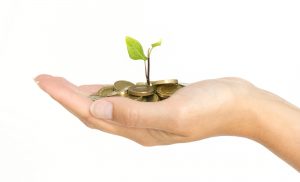 As the school year winds down and a new crop of incoming seniors head towards the flurry of fall college admissions deadlines and research, many are undoubtedly wondering, "How can I afford college?"
It's a big question, especially with college tuition at a record high. According to The College Board, the average annual tuition with room and board in 2016 for a 4-year private university was $45,307 and $20,090 for a public 4-year in state.
When you consider how to pay for college, it's important to understand that the majority of students will pay some portion of college out of pocket. According to the Sallie Mae 2016 report, the average family will pay 41% of a student's tuition from income and savings, 20% from borrowing, and 39% from gifts, scholarships and grants.
There are different ways to reduce the personal cost of college, but the most important first step is to understand the different financial aid options and how to get them.
Below is a guide to the ways you can pay for college:
1. Federal Grants
Federal grants are basically free money from the government to help students in need pay for college. Most grants students receive are from the Pell Grant fund, which has a current maximum of $5,815 annually.
The most important thing you can do is to fill out the Free Application for Federal Student Aid (FAFSA). The FAFSA will ask for you to input your financial and tax information to calculate your Expected Family Contribution (EFC). Based off of your family's EFC, the federal government will determine which grants you are eligible to receive.
You'll find out how much aid you can receive from the government once you receive your financial aid package from the colleges you are accepted to.
2. College Scholarships
Outside of federal grants, you can also receive scholarships from colleges themselves. There are two different ways this can happen:
3. Need based-scholarships from a college
Colleges will use your FAFSA EFC to calculate how much scholarship money it can provide to address your level of need. Different schools provide different levels of need-based funding. There's no formula to determine exactly how much need-based aid you can receive; however, there are schools that are known to provide more need based funding than others. It's best to take a look at how much funding schools you're interested in provide to understand what you could expect if you apply.
4. Merit-based scholarships from a college
Some colleges provide merit-based scholarships for their students as well. Unlike-need based aid, which is dependent on your income level, merit-based scholarships reward students for achievements like good grades and high SAT/ACT scores. Again, the level of merit-based aid varies by college. The US News publishes a list of colleges that have the best merit based financial help.
5. Private scholarships
You can reduce college costs by applying for scholarships provided by private organizations, nonprofits, or companies. There are many online databases of scholarships that you can use. However, it's also important to look up groups and companies within your district or state that may only want to give out scholarships to local students. Sometimes they're not listed in search engines, so it's always best to check their websites.
6. Micro-scholarships
Students typically have had to wait until they apply to colleges to understand if they could receive merit-based scholarships from their college. However, with RaiseMe, you can start earning scholarship money from colleges starting in high school, as early as 9th grade. On RaiseMe, students can earn thousands of scholarship dollars for good grades, volunteer activities and even playing team sports. Different colleges will reward you with potential scholarship money for achievements that can be redeemed once you enter that college. RaiseMe currently has over 200 colleges and universities participating on its platform, and students have earned up to $80,000 of micro-scholarships from the school of their choice once they attend. (Get started with a free profile here and log your achievements as you go through high school).
7. Work Study
Another way to help pay for college is work study. You can find out if you qualify for the work study program once you submit your FAFSA. If you qualify, you can apply to work for school programs that fund work study. You can then work while in college to earn money to go towards your tuition.
8. Loans
Once you've considered the forms of aid that you don't have to pay back, it's time to consider loans to pay for the remaining tuition.
Schools can offer you loans as part of your financial package. Make sure to understand whether your loan will come from the federal government, the school or private banks.
Federal loans will generally come from the Direct Loan or Perkins Loan Program, and typically have generous repayment terms. Some loans are subsidized, meaning the interest is paid by the government while you're in college. Federal loans usually have low and fixed interest rates.
Also, consider asking a loan from your parents. You can state what interest rate you're willing to pay and a potential repayment plan. You may be able to negotiate better rates with their parents than with the banks.
Lastly, consider private loans. Some private banks have better student loan packages than others, so it's important to shop around and to include smaller community banks and credit unions in your search. Look at interest rates–if they're fixed or variable. Try to get the lowest rate possible by shopping around for loans from different banks.
Photo courtesy of CheapFullCoverageAutoInsurance.com via the Creative Commons license.
You may also like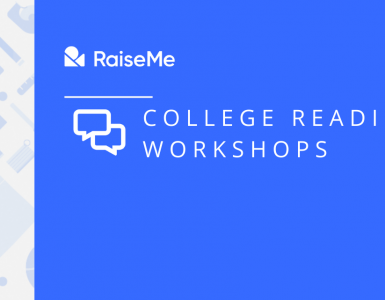 Interact directly with colleges in our new series designed to help you feel supported in your college search journey this fall,... Most students who have begun to research colleges or work on college applications have some sense of what financial aid is, and how receiving financial aid can remove some of the financial burden of paying for...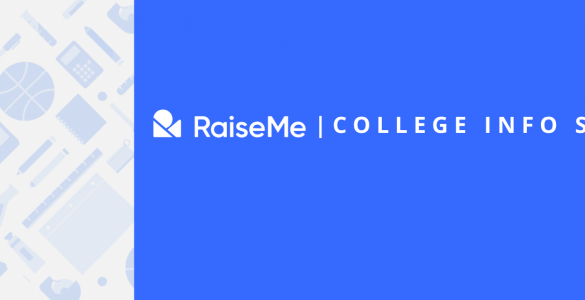 Get smart about financial aid and paying for college in an info session with RaiseMe, Carnegie Mellon, and others.